Cooperation and partnership for water security
The future of water is the future of the world, and water security is our most pressing global challenge.
29 March 2023
As the global water community came together at the UN Water Conference in New York, a shared energy and determination to take action against the looming water crisis developed. The Water Action Agenda, the key outcome of the conference, highlighted that water is intrinsically linked to and underpins all other Sustainable Development Goals. Water needs to be recognised as a common good, not a commodity, and realising the human right to water for all hinges on partnership, cooperation and listening to all. Transformative action that leaves nobody behind must leave nobody out.
In his closing remarks, President of the General Assembly, Csaba Kőrösi, emphasised the importance of meaningful stakeholder engagement. Collaborative working fundamentally underpins the Water Security Hub's programme. The Hub functions through our Collaboratories - inclusive platforms for cooperation, knowledge exchange, and innovation, where all actors can meet on an equal basis, operating in our four focus areas of Colombia, Ethiopia, India, and Malaysia. Water is a source of conflict in all our Collaboratories: a major component of the Hub's programme is developing innovative and interdisciplinary methods that enable stakeholders to collaborate, explore conflicts, and develop inclusive strategies to address water security issues.
Water knows no borders or bounds - 153 countries around the world share nearly 900 rivers, lakes, and aquifer systems. Whilst using defined spaces like river basins or water catchment areas can make water management easier to approach, we cannot reduce water systems as if they only exist within these man-made parameters. Transboundary water systems require transboundary cooperation, and an approach that views systems in their entirety. We use an integrated approach that looks at water security as a complex system of interactions and interdependencies between people, institutions, natural environment, and infrastructure, across different contexts and scales.
Our interdisciplinary team brings together over 150 researchers from different disciplines and backgrounds, partnering them with collaborators from utilities, industry, local and national government, regulators, professional bodies, and the third sector, as well as local communities, many of whom are marginalised or vulnerable groups. All actors 'have a seat at the table' during our collaborative processes, enabling us to support the establishment and sustainability of results-driven solutions that ensure no one is left behind.
Collectively, these co-created solutions aim to ensure water is equitably managed in local contexts through enhanced data modelling and risk assessment, integration of indigenous knowledge, and inclusive decision-making. This includes:
Community-based flood early warning systems (CBFEWS)that reduce flood hazards and associated risks to livelihoods and incomes.
Innovative, portable suitcase laboratories and drone technology that advance water analysis in data scarce areas.
Embedding economic and non-economic values of water into national policy for equitable water security strategies.
Integrating indigenous knowledge and academic science for democratised water management.
Co-designed water filters that guarantee safe water to thousands of rural residents.
Developing water sensitive planning methodologies that put water at the heart of sustainable urban planning with government agencies.
Delivering education programmes, capacity building workshops, and training courses around the world.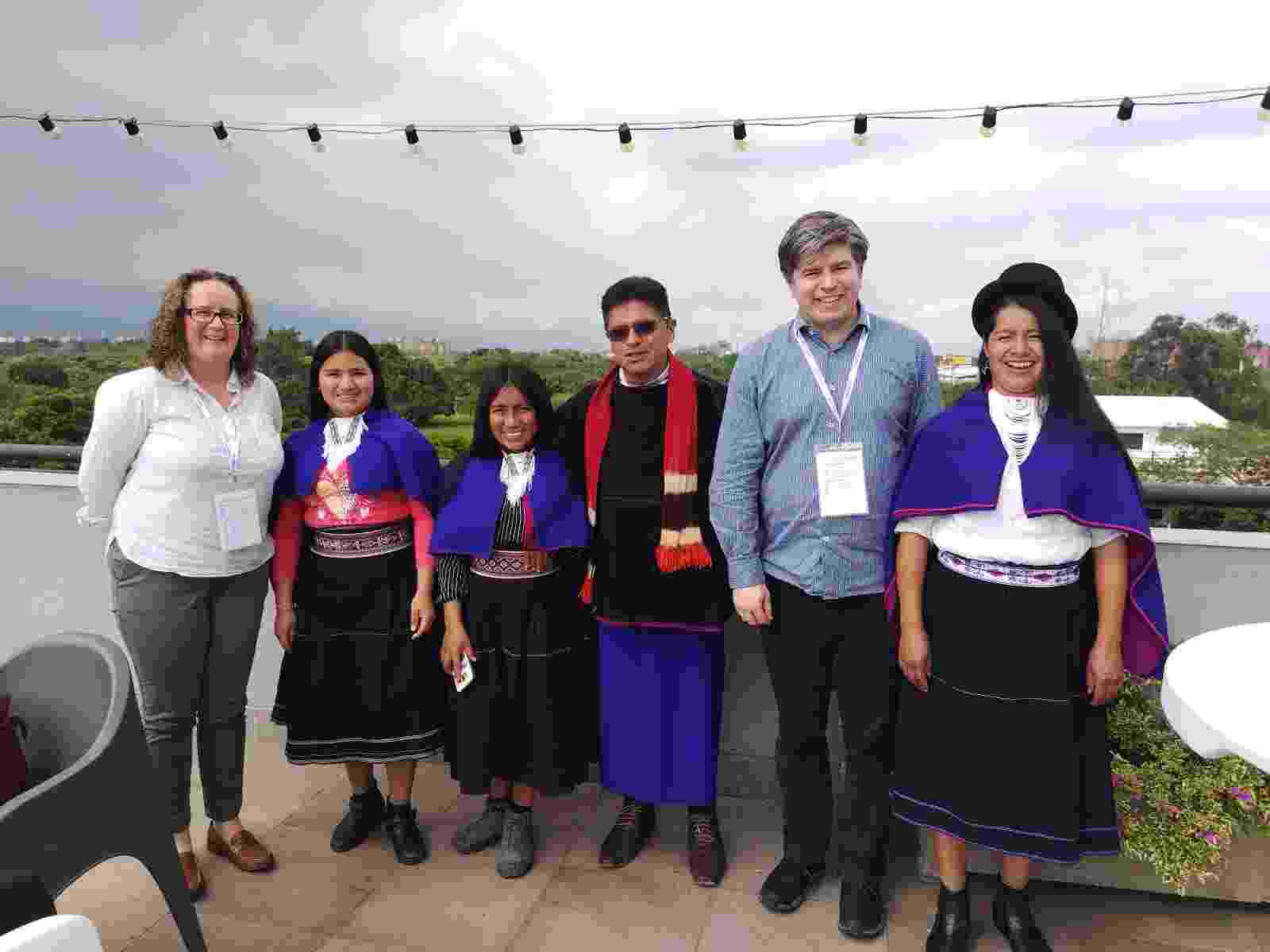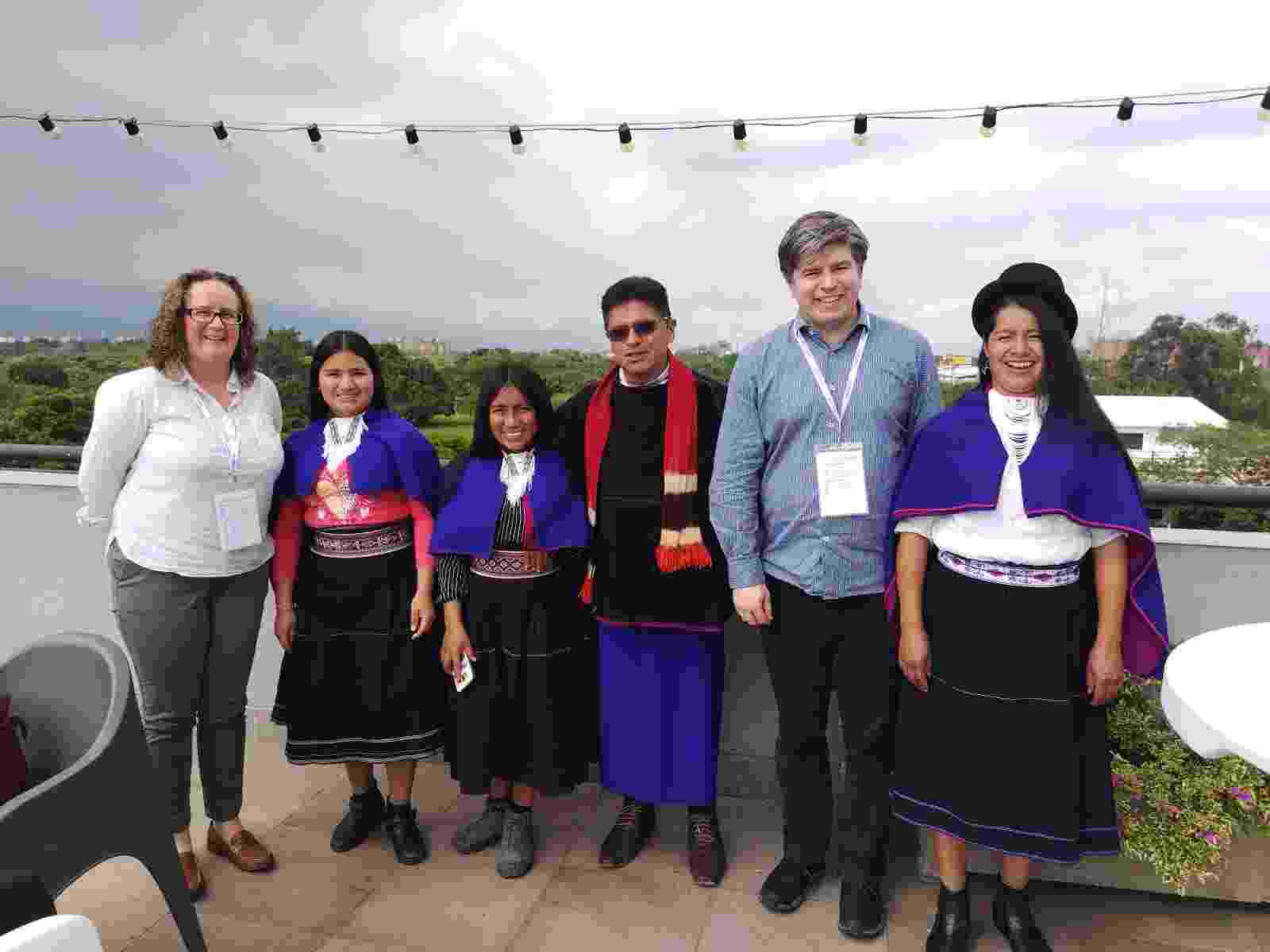 Strong partnerships and meaningful cooperation are key to our local and in-country stakeholder engagement, designed to provide a collaborative space for all actors to interact constructively. This includes the co-creation of research questions, knowledge exchange activities, and frequent in-person interaction. Through our four Collaboratories, the Hub catalyses collaboration and interaction between our multi-sectoral stakeholders and interdisciplinary, international team as we strive to achieve water security.