Collaboratory update April 2023 | India
05 May 2023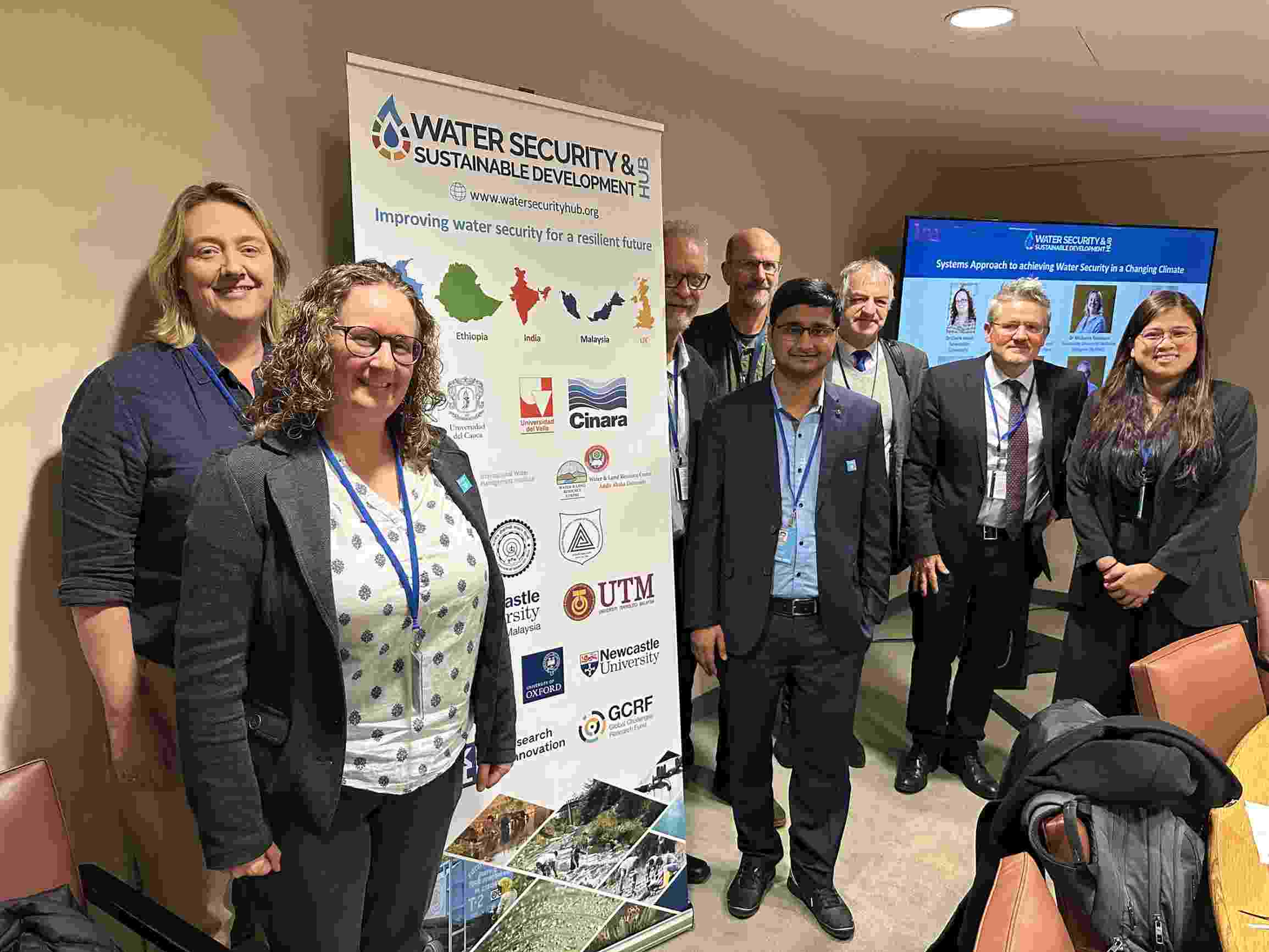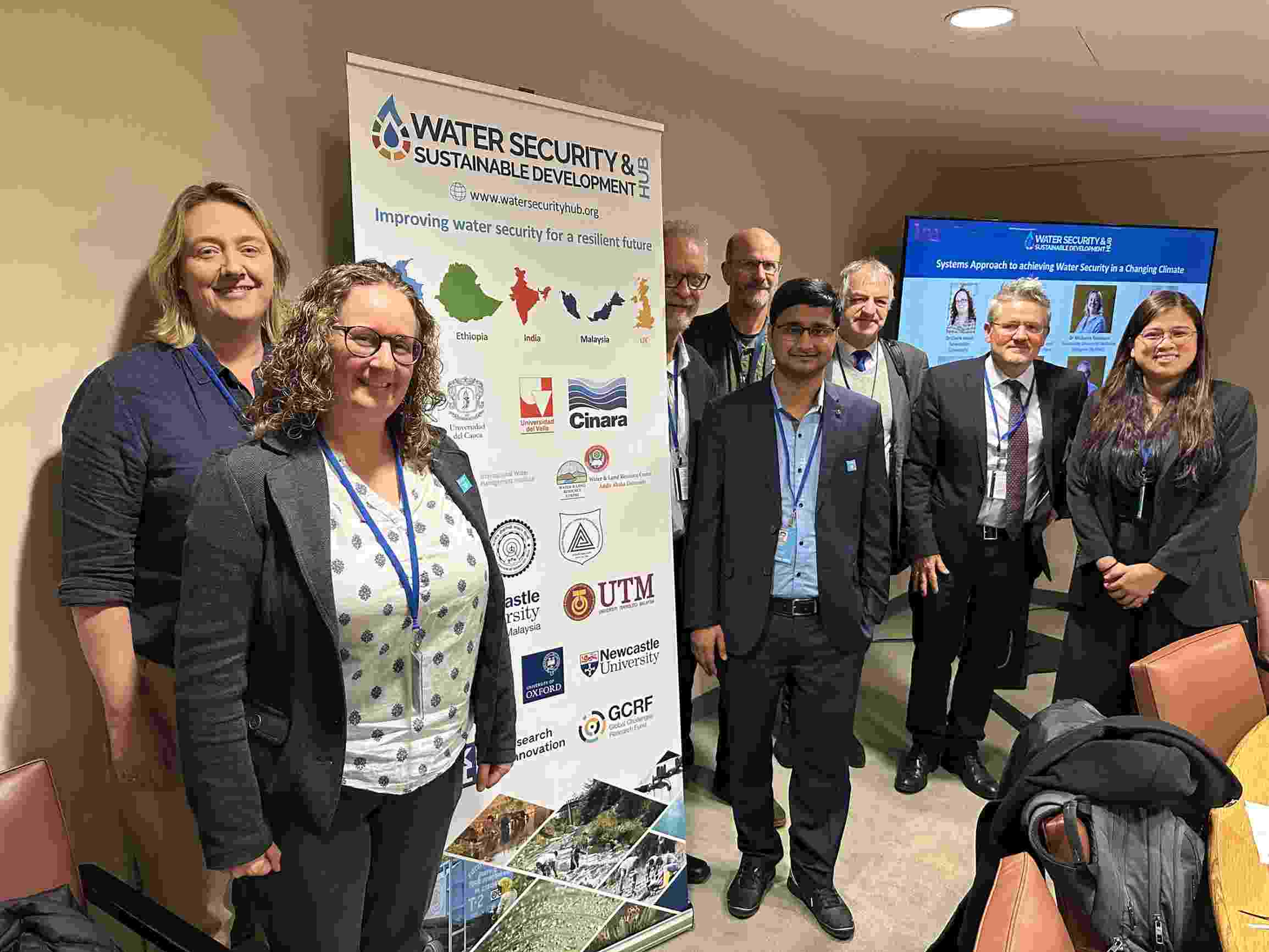 On World Water Day this year, the Hub was privileged to be invited to deliver one of the side events taking place at the UN Water Conference in New York. Our session, 'Systems approach to achieving water security in a changing climate', offered participants insights into the Hub's innovative approach and diverse research, with colleagues from across our global team sharing the importance of localised context and solutions. Dr Prabhakar Shukla, from our India Collaboratory, presented on how our 'collaboratory' model enables important stakeholder involvement at different scales with the team. An innovative new app from IIT Delhi, for example, uses citizen science to gather real-time data on urban flooding, allowing residents to take part in tackling urban flooding, facilitating the validation of hydrological modelling and assisting government authorities with decision-making. The Conference may be over, but our work and dedication to achieving SDG6 goes on. Read all about the UN Water event here.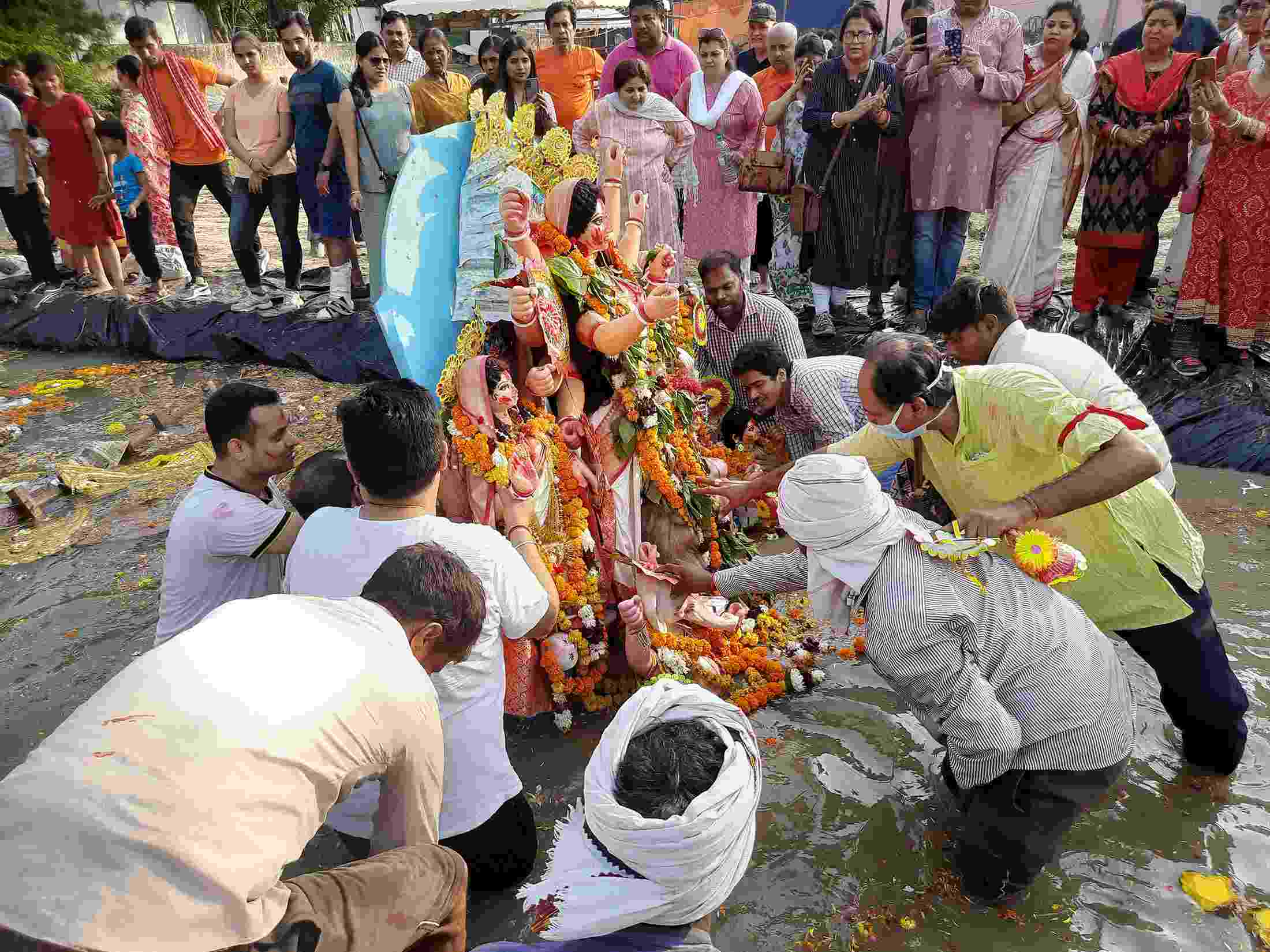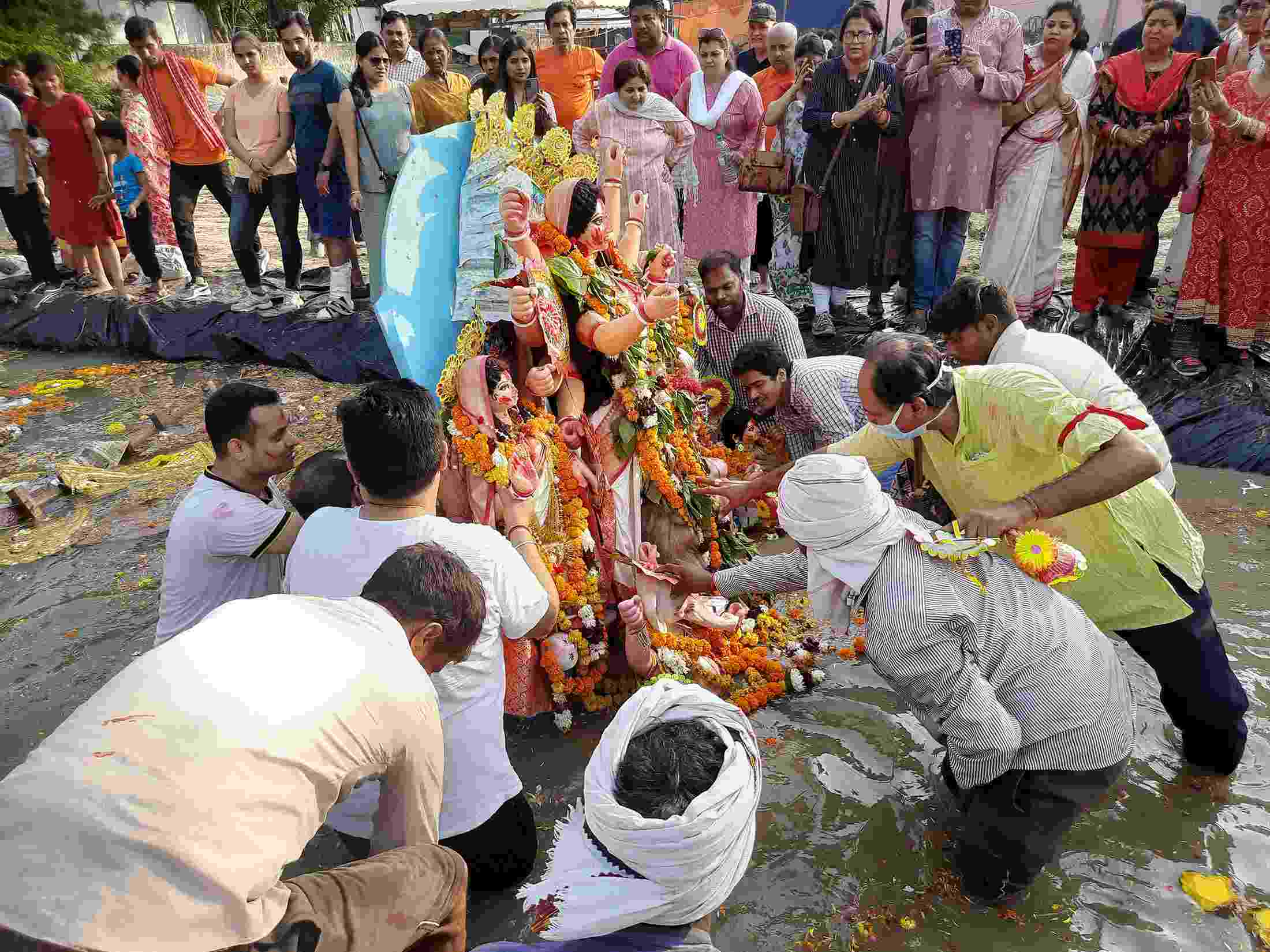 Members of our India team were shortlisted for this year's World Water Day Photo Contest, hosted by the Lions Club Seregno AID, Italy. The theme for World Water Day this year was 'Accelerating Change' to solve the water and sanitation crisis - water affects us all, and we all need to take action. The team's photo story, 'Adapting to change in Divine Association with Water', depicts some of the changes implemented by government and communities to reduce the environmental and pollution impacts of idol immersion during religious celebrations.
Colleagues at SPA New Delhi also held a World Water Day event, exploring the multiple aspects of achieving sustainable and adequate water and sanitation services for Delhi residents by 2030. Distinguished water management practitioners, water and sanitation rights advocates, public representatives, and community leaders joined Hub researchers for seminars and discussions on the status, efforts, and challenges of reaching this milestone. The involvement of diverse stakeholders in all aspects of research is crucial not just to the Hub's work, but to all work towards achieving SDG 6 and the 2030 agenda.
One of the organisations our India team is working closely with is the National Mission for Clean Ganga (NMCG). Hub researchers are collaborating with NMCG to develop a GIS-based framework that will aid decision-making using real-time data on water supply status, sewage generation, and sewage treatment for NCT of Delhi. The team met recently with Mr Peeyush Gupta from the NMCG team to identify data requirements and refine the framework.
The Hub's Collaboratory model provides the perfect research environment in order to explore cross-cutting themes of water security across a variety of contexts and scenarios. Our structure enables crucial collaborative and transdisciplinary knowledge exchange - if we are to tackle water security across the world, we need to work at a global scale. Several colleagues from our India Collaboratory took part in a secondment to the UK last month, meeting with colleagues at both Newcastle and Leeds Universities to further research on water sensitive planning; flood analysis and urban flood resilience; 'hydro-hegemony' and power dynamics in water supply; and applying the systems thinking to water supply in Delhi. Hub researchers also took part in a session on incorporating performance into research and teaching, organised by theatre company Cap-A-Pie. Theatre as a method can be applied in a variety of contexts as a means of generating new knowledge in interdisciplinary and multidisciplinary research. Find out more about the Hub's innovative research methods on our RMGC platform.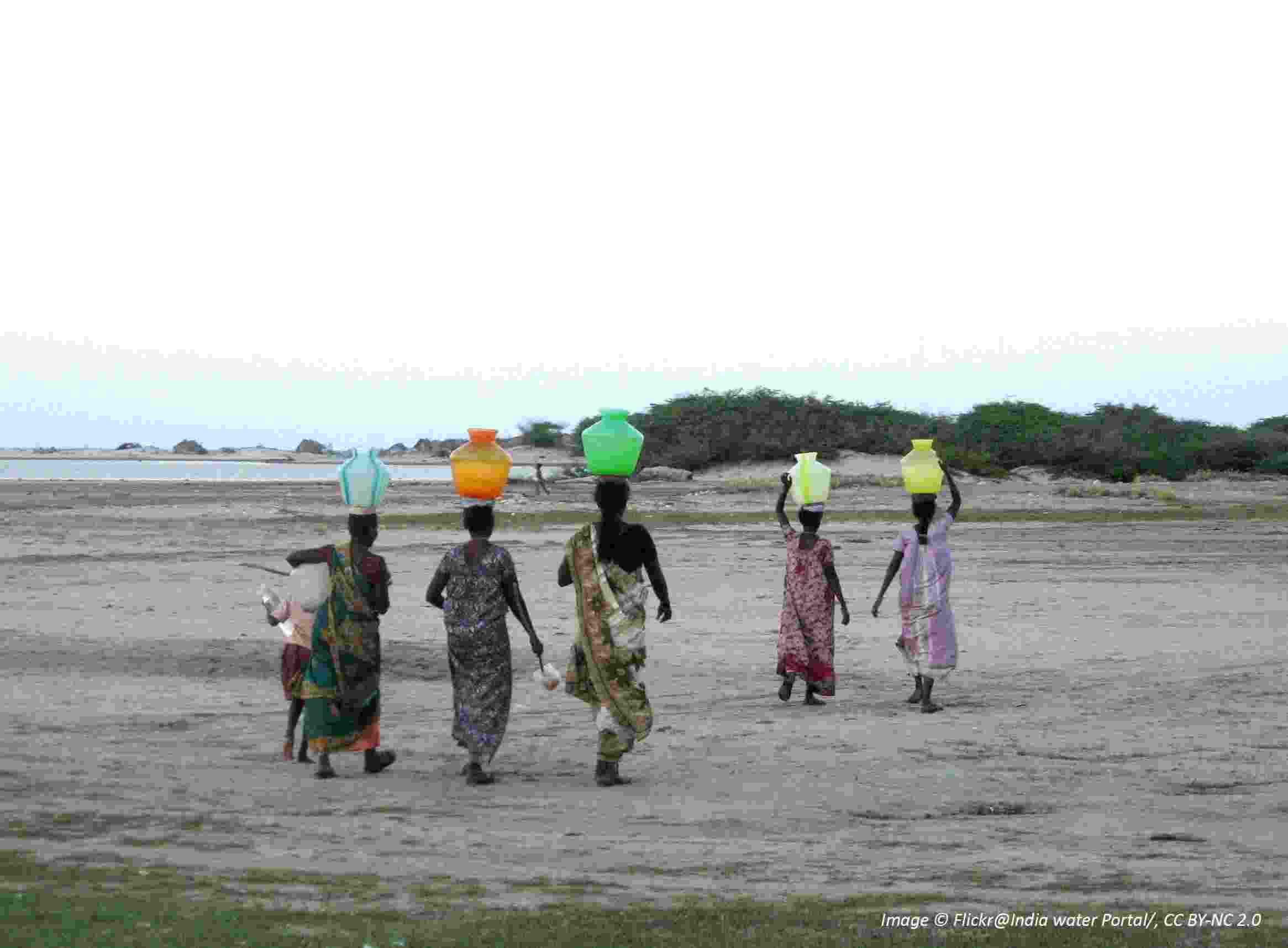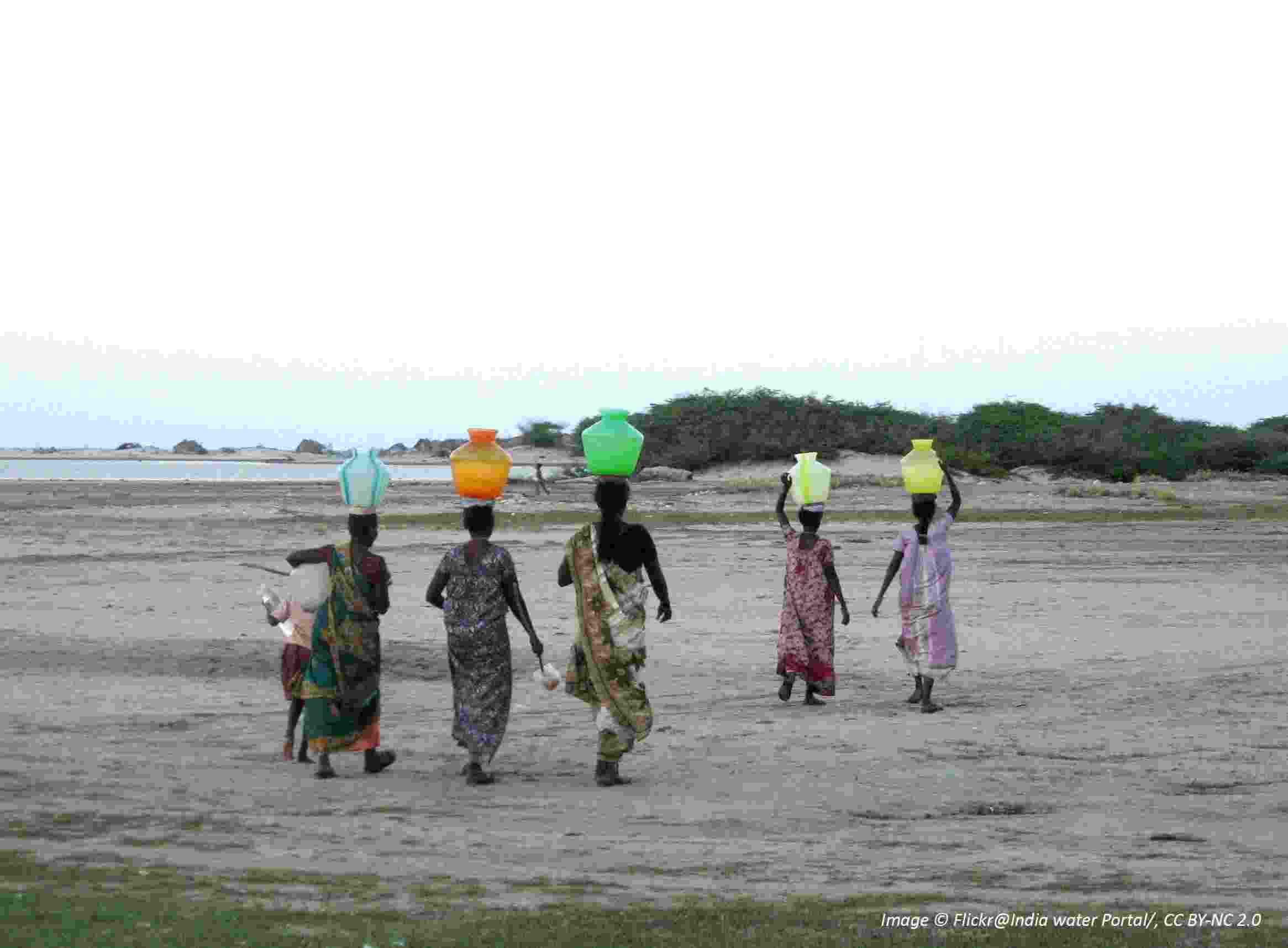 Our India and Leeds teams are researching and preparing a paper on idol immersion in the Barapullah basin, exploring water values associated with the religious activity, and ways of mitigating its water pollution impacts. Researchers recently met with the Vice President of a cultural group in C. R. Park in Delhi, who organise annual idol immersion events, to incorporate stakeholder and community input. The two teams are also planning a collaborative paper exploring the concept of 'water wives' through an intersectional lens. In some parts of India, where safe drinking water is scarce, men take on additional 'wives' to take on the time consuming, burdensome task of collecting water.
Additionally, the teams are finalising papers on the landscapes of water informality in the NCT of Delhi, opposition policy windows in Delhi's water utility privatisation, and why a feminist ethics of care and socio-ecological justice lens matters for global, interdisciplinary research on water security. Site visits and preparatory meetings have also been conducted for collaborative work on mapping hydroclimatic and pollution flows and risks, as part of the Leeds team's MUISKA framework.
Water sensitive planning (WSP) is an approach that puts water at the heart of urban and sustainable planning, to help tackle water security in urban contexts. Led by our India Collaboratory, researchers from each of our country teams have formed a thematic working group, collaboratively adapting the approach for use in different locations. Our Ethiopian colleagues are adapting WSP for use in the country's capital, Addis Ababa, and plans are underway for our Indian and Ethiopian colleagues to come together this summer for field work, site visits, and stakeholder engagement to implement a WSP pilot in the city. The WSP working group is also making arrangements for piloting the approach in both Colombia and Malaysia. Our water sensitive planning approach and methodology will help to establish more sustainable planning and development methods for global water security.
Finally, our India Collaboratory team has taken part in a number of events over the past few months. India co-collaboratory lead, Prof A K Gosain, recently took part in several events held as part of India's G20 presidency, including discussions on revitalising water ecosystems, integrated and sustainable urban water management, and global water security strategies, and a City Climate Alliance meeting. Prof Gosain also led and participated in several other events, including a panel on water management for climate resilience, biodiversity, and food security at the World Sustainable Development Summit 2023; a panel on urban flooding and building community resilience; and a session on sustainable water management with geospatial technology at the Geospatial Policy for National Development Conference.
Dr Prabhakar Shukla attended a UNESCO - IWRA event on emerging pollutants and protecting water quality for the health of people and the environment; and joined Dinesh Kumar, Nitin Singh, and Vikas Kumar for the inaugural session of the Delhi Water Forum, organised by the National Institute of Urban Affairs (NIUA). Radhika Modi participated in a national workshop on the U20 Agenda for Municipal Services; Divya Thakur and Arkadip Malik attended the National Youth Conclave 2023; and Shambhavi Gupta took part in the India-EU Urban Forum 2023.