Our governance structure and management processes are designed to be transparent, develop our commitment to equality, diversity and inclusivity (EDI), and embed our transdisciplinary approach. Membership of our boards and committees is designed to provide a gender, geographical, and disciplinary balance, with representation from our early career researcher community.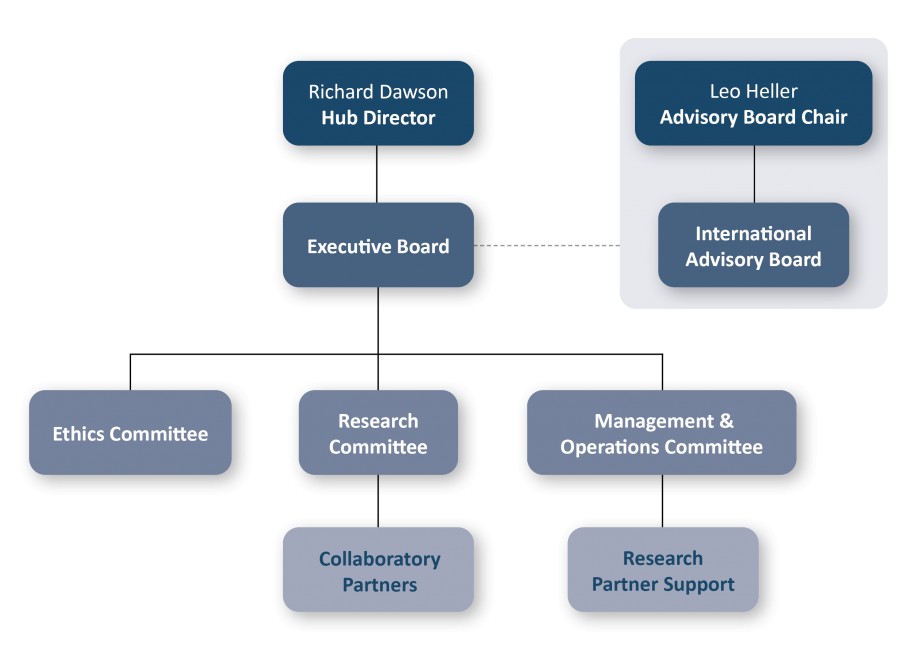 Executive Board: the overarching Hub management group with responsibility for oversight and approval of all plans, policies, responsibilities and key decisions related to research and management.
International Advisory Board: the IAB's mandate is to periodically constructively review progress of the Hub's science programme. Our members provide a range of perspectives from across policy, industry, academia, and funders.
Ethics Committee: the committee takes responsibility for leading the Hub's Ethics Strategy, ensuring research is compliant and ethical, reporting on EDI and transparency within the Hub.
Research Committee: the committee oversees the delivery of the Hub's Work Streams and monitors the progress of our research programme.
Operations and Management Committee: the overarching operations group with responsibility for budget review, internal communications, administrative issues, MEL and impact tracking.