Resilience of water resource systems in a changing climate
Part of the Water Security Hub climate change webinar series
22 April 2021
Amongst several cross-cutting themes that lie at the heart of the Hub's ethos, climate and the environment play a crucial role in informing our work. The effects of the global ecological crisis are becoming increasingly apparent, and the need for planning and action is greater than ever.
A large part of our work is focused on adaptation and resilience for climate change – flood risks are increasing with no sign of abating, and droughts and water scarcity are also on their way up, with the climate in many parts of the world becoming more arid. Preparedness for hazards and risks like these is of the utmost importance.
In the first instalment of our climate change and water security colloquium series, Professor Jim Hall leads us through a theoretical framing for the relationship between water security and sustainable development: "Water related risks are a threat to what we value… and water related risks are the main reason why we worry about water."
Jim then examines two contrasting examples of water resource planning methodologies, drawing lessons from applied systems modelling, in both Britain and in relation to the grand Ethiopian Renaissance Dam and Blue Nile.
"In the context of a changing climate and rapid industrialisation in most developing countries around the world, we're actually facing a very similar set of water related issues and risks – we can learn a great deal from one another."
Climate change manifests as increasing water-related risks to people and the environment, and water resource system modelling can help us identify and implement adaptation pathways to manage hydrological risks.
Chair: Professor Zulkifli Bin Yusop
Speaker: Professor Jim Hall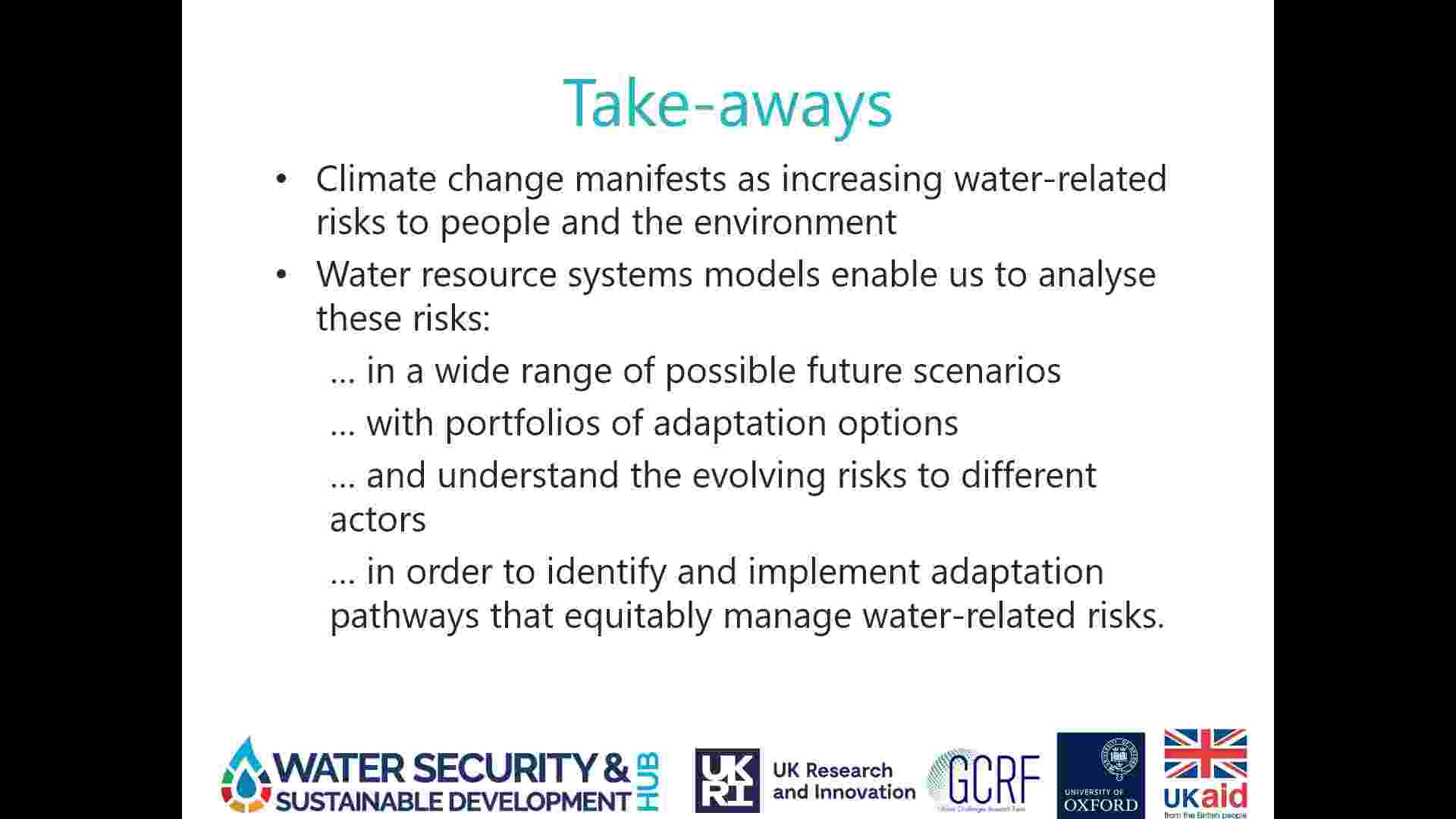 Take-away messages from the webinar
Download below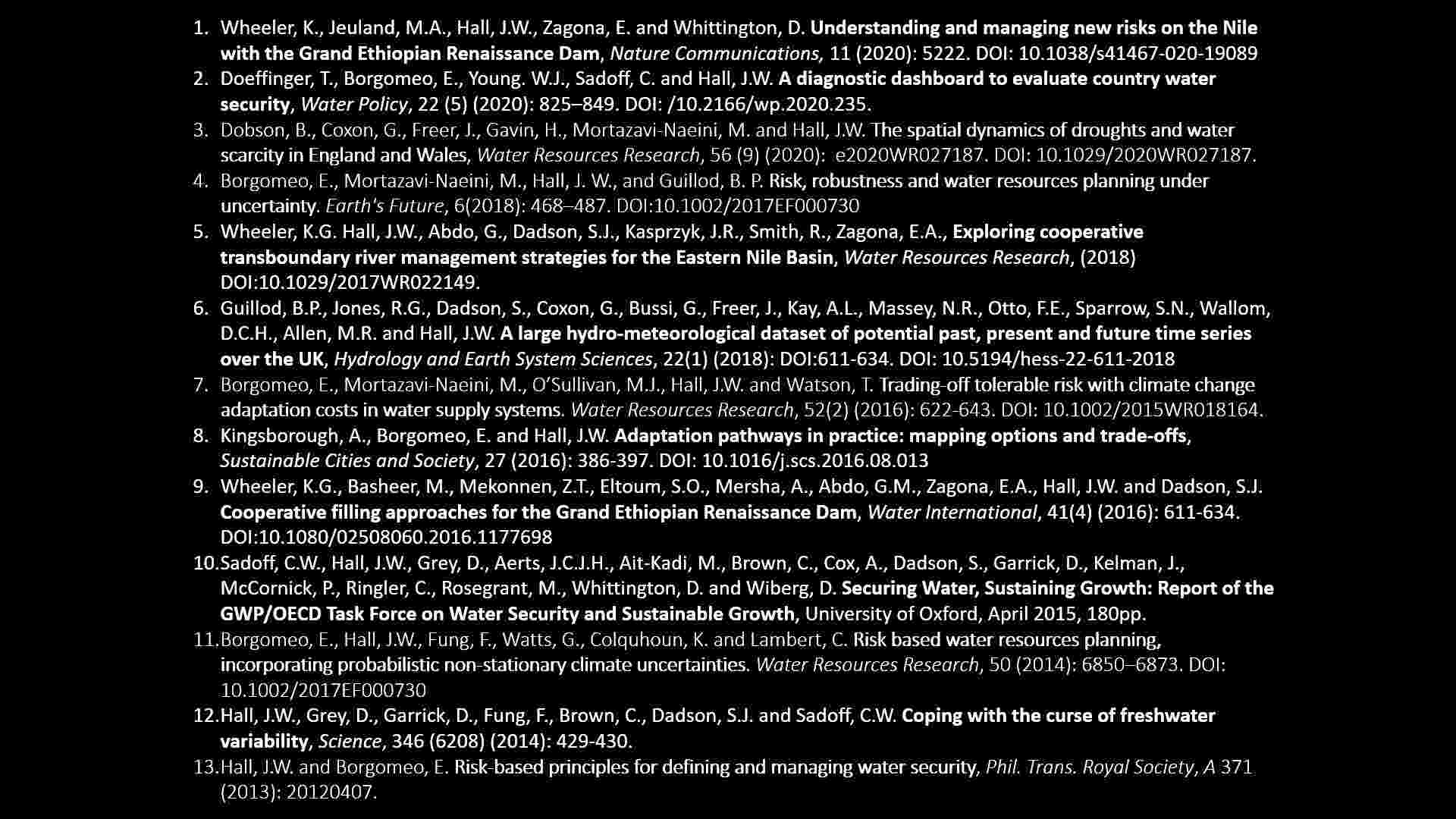 References from the webinar
Download below