Research Methods for Global Challenges (RMGC)
03 January 2022
There is growing recognition of the need to value both social sciences and arts and humanities approaches in research, but there is a lack of understanding of relevant methods in interdisciplinary and collaborative contexts. One of the Hub's latest projects aims to promote the understanding and application of these approaches in interdisciplinary research on the Sustainable Development Goals (SDGs).
The project, led by Newcastle University, is focused on curating a collection of 'Research Methods for Global Challenges'. The collection of methods will form part of an online training platform that provides examples of how creative methodologies address the SDGs (specifically clean water, quality education, climate action, zero hunger, and health and wellbeing).
By facilitating knowledge transfer between researchers in Colombia, Ethiopia, India, Malaysia, and the UK, the project is helping to build an interdisciplinary research network orientated around methodological skills. The network launched at a blended symposium that included workshops on methods including dance, conversations, ethnography, and sound; and roundtable discussions on inter-/trans-disciplinary research and research ethics.
Helping to strengthen existing research networks and create new ones, the symposium drew together colleagues from across the world and from multidisciplinary backgrounds, including engineering, architecture, planning, landscape, education, natural sciences, and medicine. During the event participants collectively explored creative and innovative methods in relation to water security and sustainable development concerns.
Live illustrations from the RMGC symposium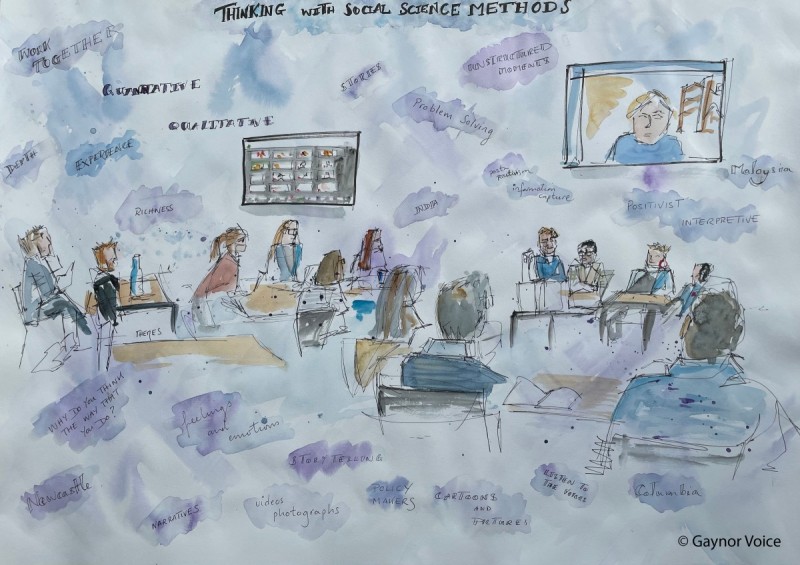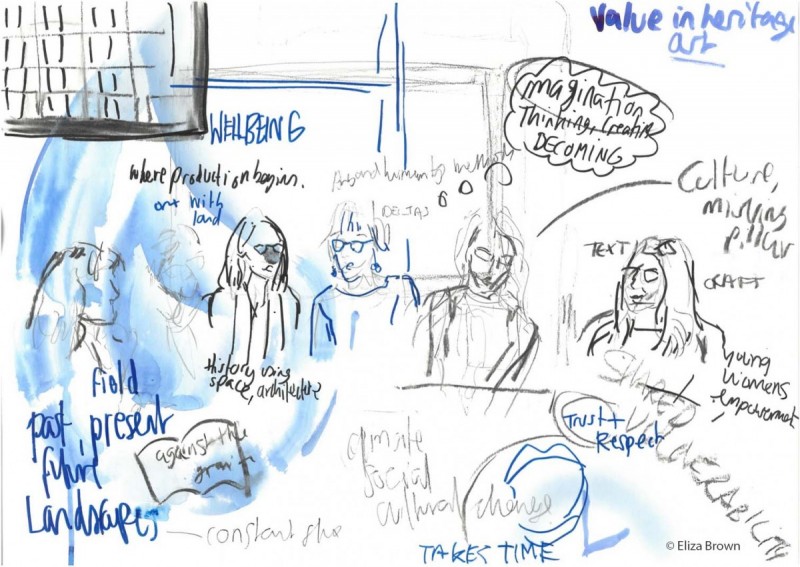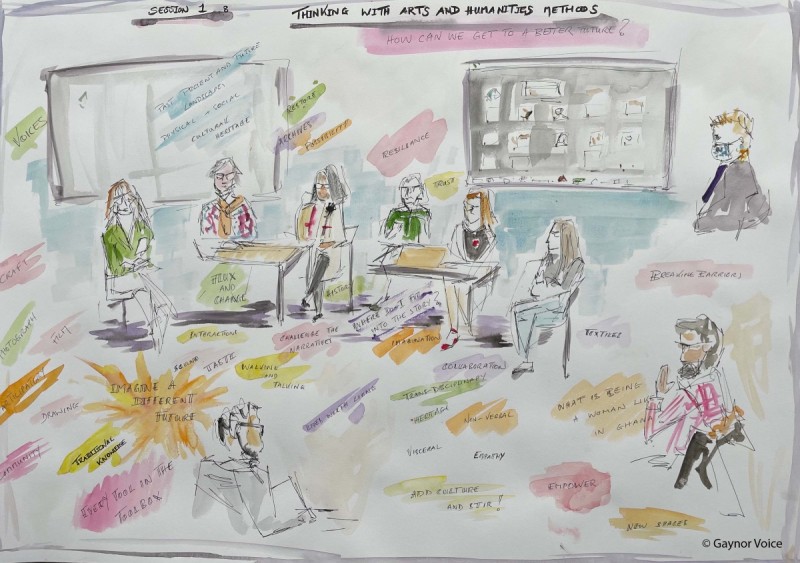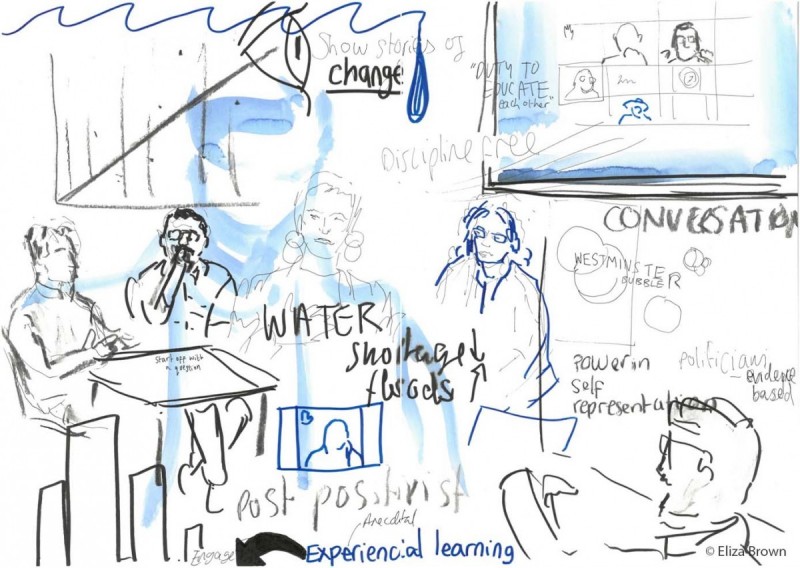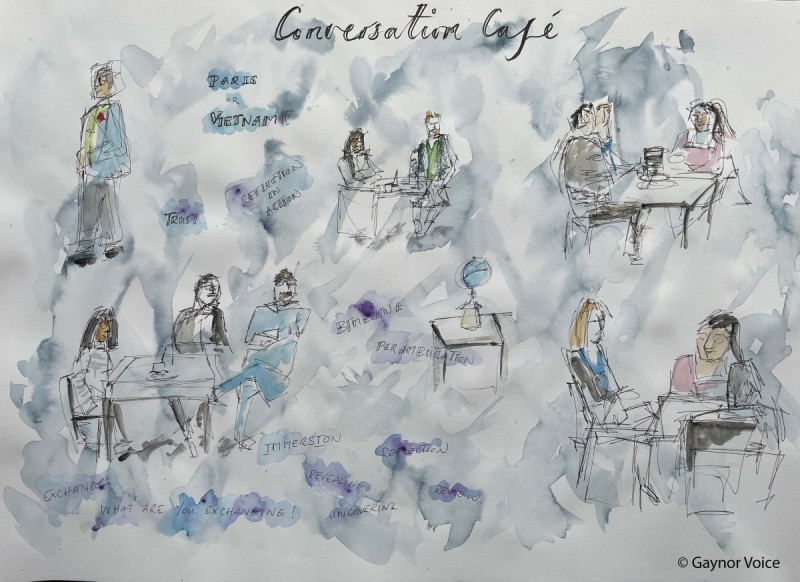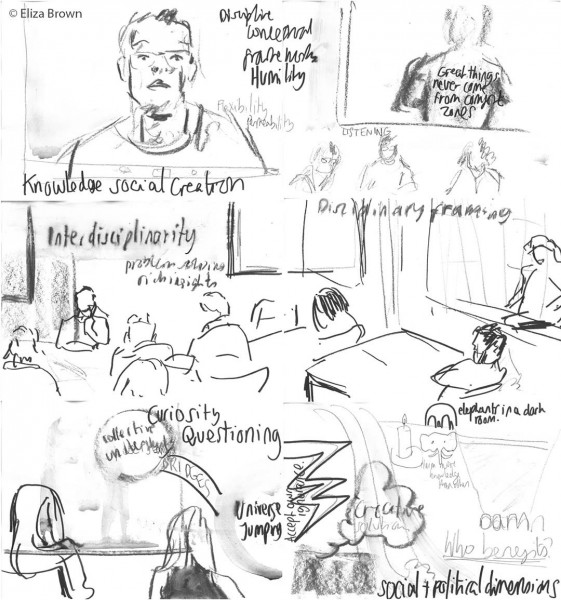 The project is designed to facilitate knowledge exchange and build capacity of international researchers to help address complex global challenges, as well as developing a free, widely accessible library of methodological resources. There are a number of different research methods already published online, including dance, theatre, coffee talks, and social cartography, with plenty more to come. Take a look here.