Collaboratory update October 2022 | Malaysia
All the latest from our colleagues in Malaysia
20 October 2022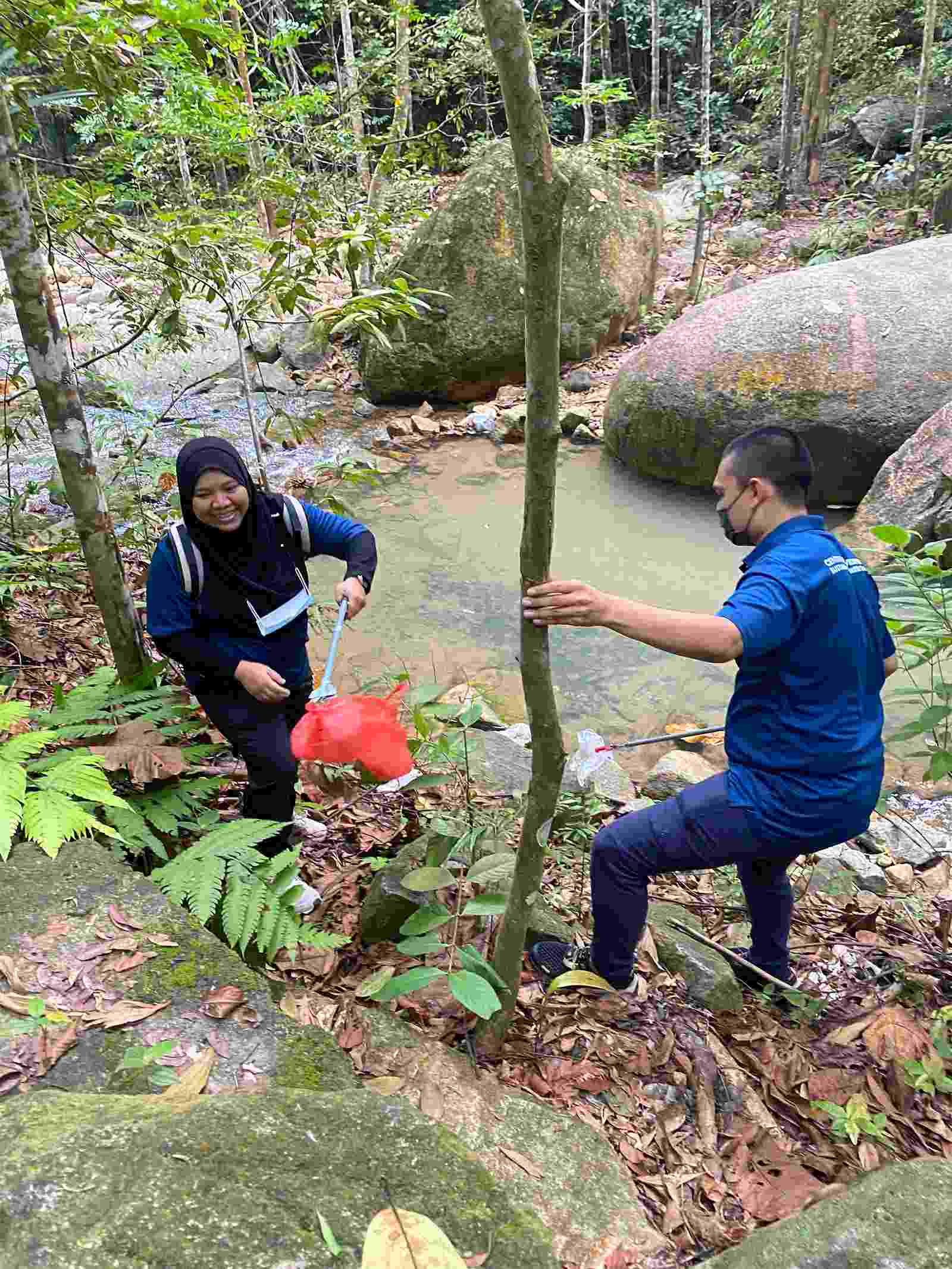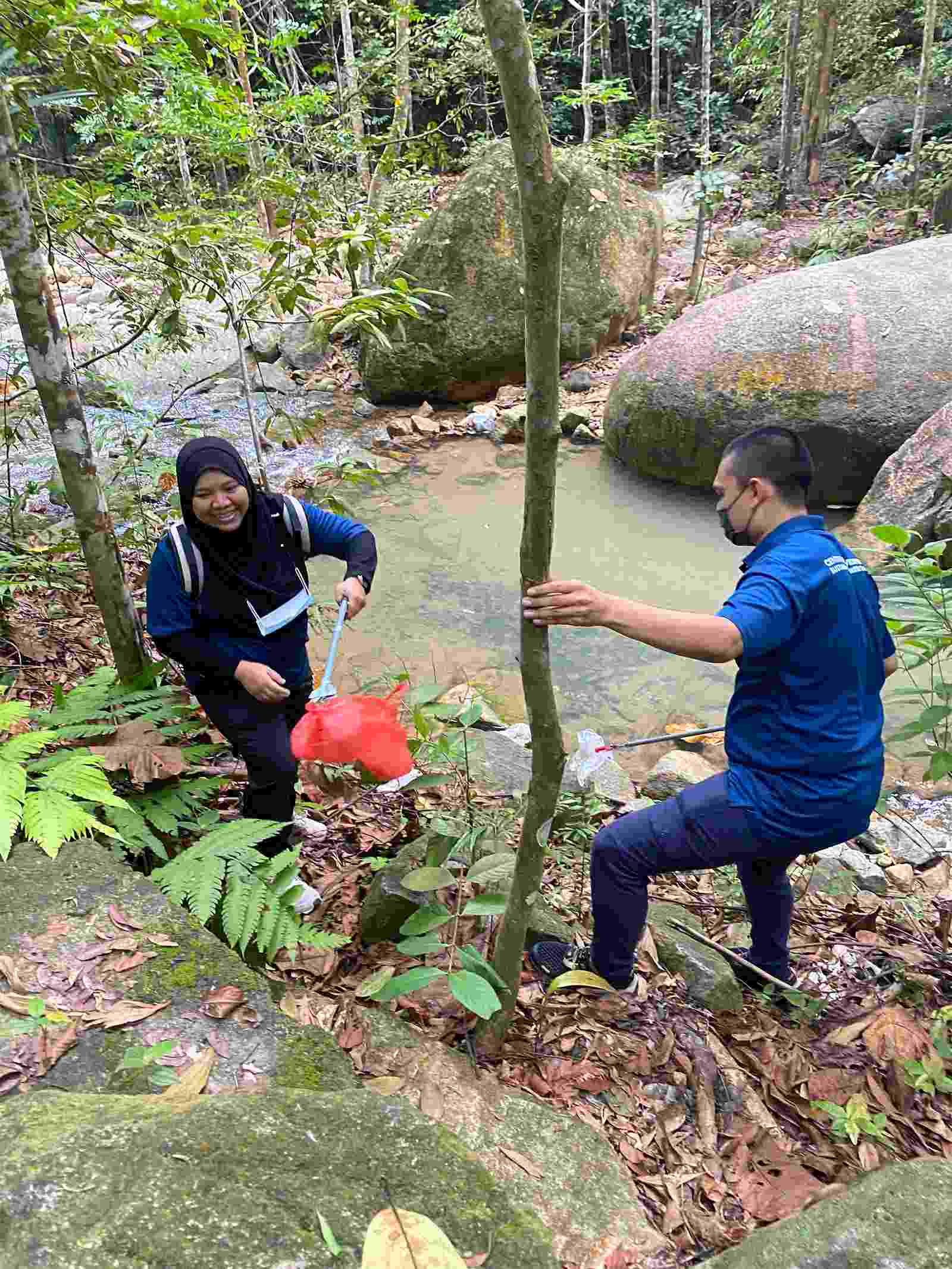 Our Malaysia Collaboratory is celebrating success after being awarded a project exploring sewerage management in Malaysia, funded by the Malaysian Ministry of Environment and Water (KASA) Sewer Service Department. Covering the states of Sarawak, Sabah, and the Federal Territory of Labuan, the one-year project will evaluate the national sewerage system and sector. Our team will then help the Malaysian government to form and develop a comprehensive National Sewerage Action Plan, in line with both the 2040 Water Transformation Plan and the National Water Policy.
Building on the great success of the 'KUDAH rubbish and waste collection during exercise programme', held in collaboration with the Research Institute for Sustainable Environment (RISE) and Johor Corporation (JCorp), our Malaysia team hosted a second event. For 'KUDAH 2.0', our Malaysian colleagues joined communities and residents from Gunung Pulai, a popular destination for hiking and running, known for its tropical jungle views. Our team hopes that taking part in events like this, surrounded by nature, will have a lasting impact on residents and help them to be more aware of the impacts of waste on the environment, encouraging them to be mindful and proactive in maintaining their local natural environments.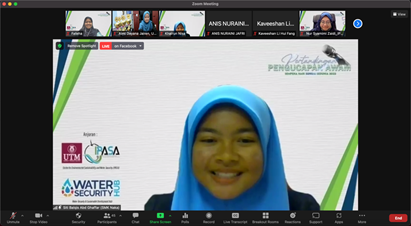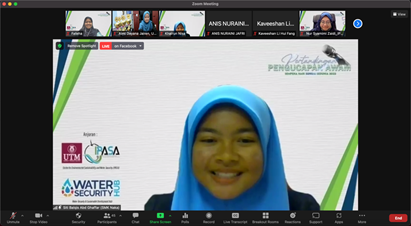 The younger generations of the world are the future. The global rise in young climate and environmental activists has proven invaluable in helping to raise awareness and emphasise the urgency of the climate crisis. Now, more than ever, it is crucial that environmentalism and sustainability are included in curriculums and in young peoples' education. The Malaysia team has developed a number of programmes for school students, covering the climate, environment, and sustainability. Members of the Centre for Environmental Sustainability and Water Security (IPASA) delivered a programme and competition to develop students' confidence, courage, and public speaking skills. Students were also shown the importance of taking care of our environment, particularly in relation to the cleanliness of rivers and their ecosystems. Culminating in an award ceremony held on World River Day, the programme helps tomorrow's future environmental leaders build their confidence and bravery in expressing their views.
Raising awareness of water issues and the importance of rivers amongst individuals and communities is an important aspect of the Hub's work - education is key to achieving sustained, long-term changes in behaviour towards the environment. To engage young people in a different way, the Malaysia Collaboratory worked with the Johor State Education Department, and invited students from 30 schools across the Johor River Basin to take part in a video competition.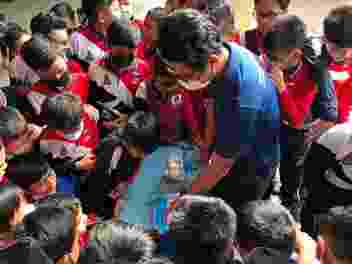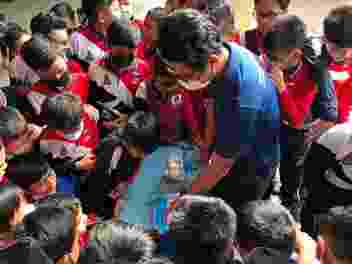 Early education is also a crucial aspect in risk preparedness. Hub researchers are working with elementary schools to improve students' understanding of climate-induced extreme weather events and the causes of flooding. 400 elementary students participated in our 'Waste Management Awareness Programme: Me and Climate Change' activity, which uses an active learning approach to improve student understanding of global warming and its impacts. The team uses props made from recycled materials to help students understand the effects of littering (for example, how a clogged drain could aggravate flooding) and how proper waste management helps protect the environment. Using real-life scenarios in conjunction with innovative technology, the team also engages students with the 'Clean the River' game. The game's concept is a simplified version of the Hub's systems approach that shows students how multiple factors can impact on and in a river basin and lead to significant risks or extreme events like flooding.
As well as working with young people, it is also important that we continue to build relationships with local communities in all of our collaboratories, integrating local, indigenous knowledge with science and research. The Malaysia team has been steadily developing two-way relationships based on knowledge sharing and exchange with communities living by the Johor River. After moving conversations online to 'Virtual Coffee Talks' during COVID-19 restrictions, researchers were pleased to be able to meet village chiefs and headmen in person again. Eight members of different villages were invited to meet with researchers working on water values within the Hub to improve mutual understanding and form action plans for programmes in the villages. The first action plan is due to be trialled at Kampung Sungai Telor in Kota Tinggi, before rolling out to other villages along the river.