"Coffee Talks": keeping in touch with communities during the pandemic
01 December 2021
With face-to-face contact limited and movement and travel restrictions put in place across the world, keeping in touch with stakeholders and local communities during the COVID-19 pandemic has been a challenge for many researchers across the globe.
Colleagues from our Malaysia Collaboratory team have found an innovative and engaging way to keep in touch with stakeholders and communities, by conducting a series of virtual 'coffee talks'. The team was inspired by both key informant interview methods and the World Café Method, where participants are invited to explore an issue by discussing it in small groups in an informal setting, like a café. This allows for more relaxed and open discussions to take place, with conversation driven by the participants, while enabling researchers to obtain valuable qualitative data to help design and develop their research activities.
"Food is always a good conversation topic to start with in Malaysia!", Dr Neo Sau Mei
Led by Assoc. Prof. Dr Choong Weng Wai and Dr Neo Sau Mei from Universiti Teknologi Malaysia (UTM), the team adapted the method to suit a virtual environment. This creative communication method provides an inclusive platform, offering an opportunity for marginalised community groups living in the Johor River Basin to voice their perspectives on existing and growing environmental and water challenges that they face.
Choong: "A virtual café ambience presents a comfortable and neutral space. Community members feel free to speak and are more willing to engage with our researchers in contributing to mutual dialogue and learning. We have found the virtual coffee talks to be the best alternative to conventional, physical reach-out events, providing a safe and relaxed platform while enabling ongoing community engagement activities under the threat posed by the COVID pandemic."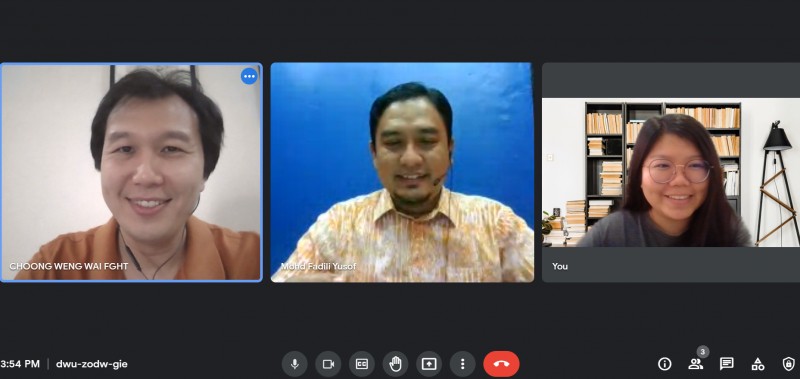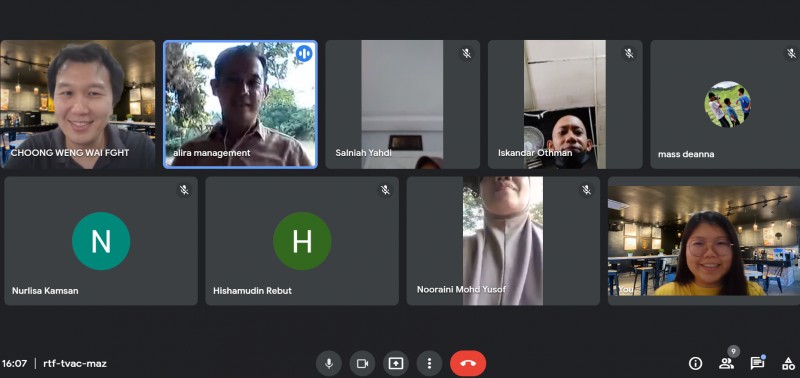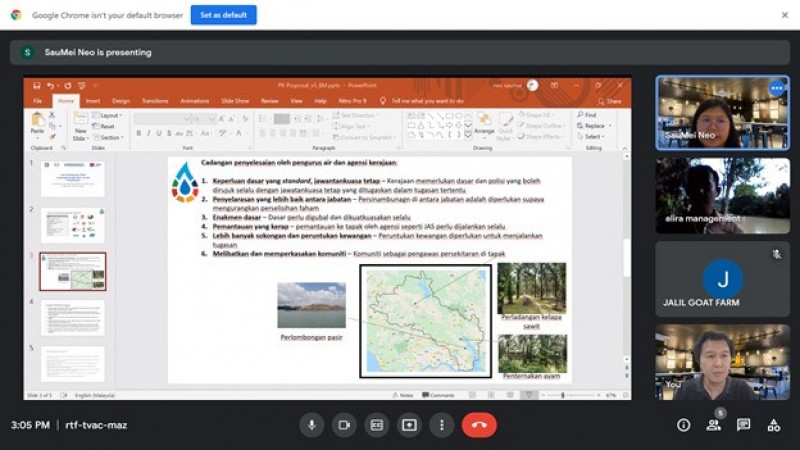 So far, the UTM team has held 10 sessions of coffee talks with a variety of stakeholders and community members, including village headmen, chief of village headmen, and members of NGOs. By adapting and moving to an online engagement format, the team has been able to function as a bridge between different stakeholders at different levels. Great conversations and sharing of ideas and dialogue has been sparked between researchers and participants, and more coffee talks will take place in the coming months.
Prof. Dr Choong Weng Wai and Dr Neo Sau Mei have also documented the virtual coffee talks as a research method, included in our Research Methods for Global Challenges collection. Take a look here.