Collaboratory update October 2021 | Malaysia
An update from our colleagues in Malaysia
17 October 2021
Johor has recently been declared to be in Phase Three of the [COVID] National Recovery Plan, meaning our colleagues in the Malaysia Collaboratory team have begun returning to their offices, and are able to resume field work and sampling activities after being put on hold for several months.
Despite the team being unable to conduct travel and field work for several months due to Movement Control Orders, they have maintained regular communication with local stakeholders in the Johor river basin. Colleagues from Universiti Teknologi Malaysia (UTM) have held a series of virtual coffee chats with village representatives, including members of local youth clubs. During the meetings the team updated local communities on progress made since initial meetings earlier in the year, discussing and exchanging ideas and views on suggestions proposed by water managers and governors. Four coffee talk meetings have taken place so far with representatives from Kampung Sungai Telor, Kampung Makam, Kampung Johor Lama, and Kampung Sayong Pinang, and the team are planning to meet with more local representatives.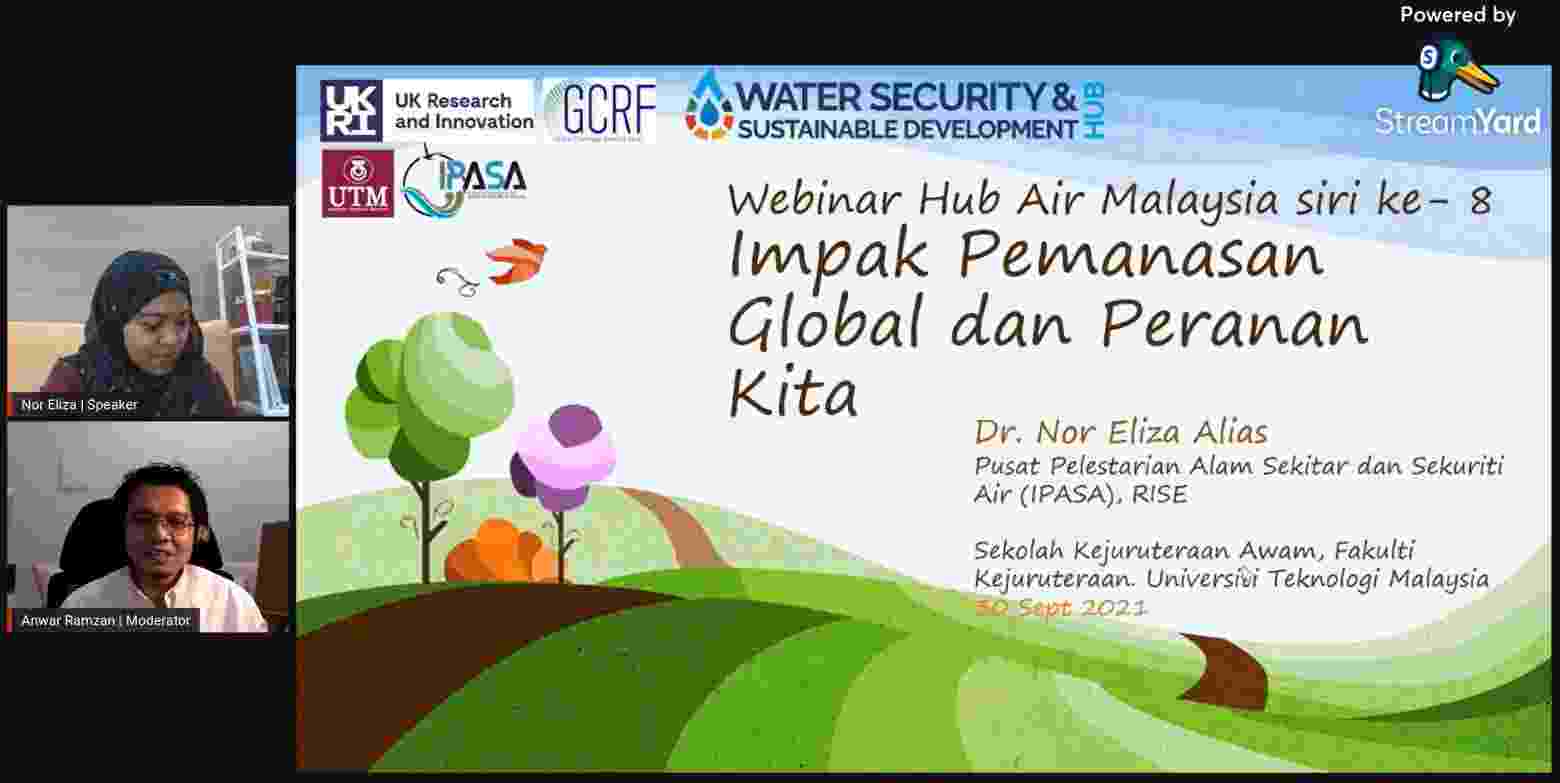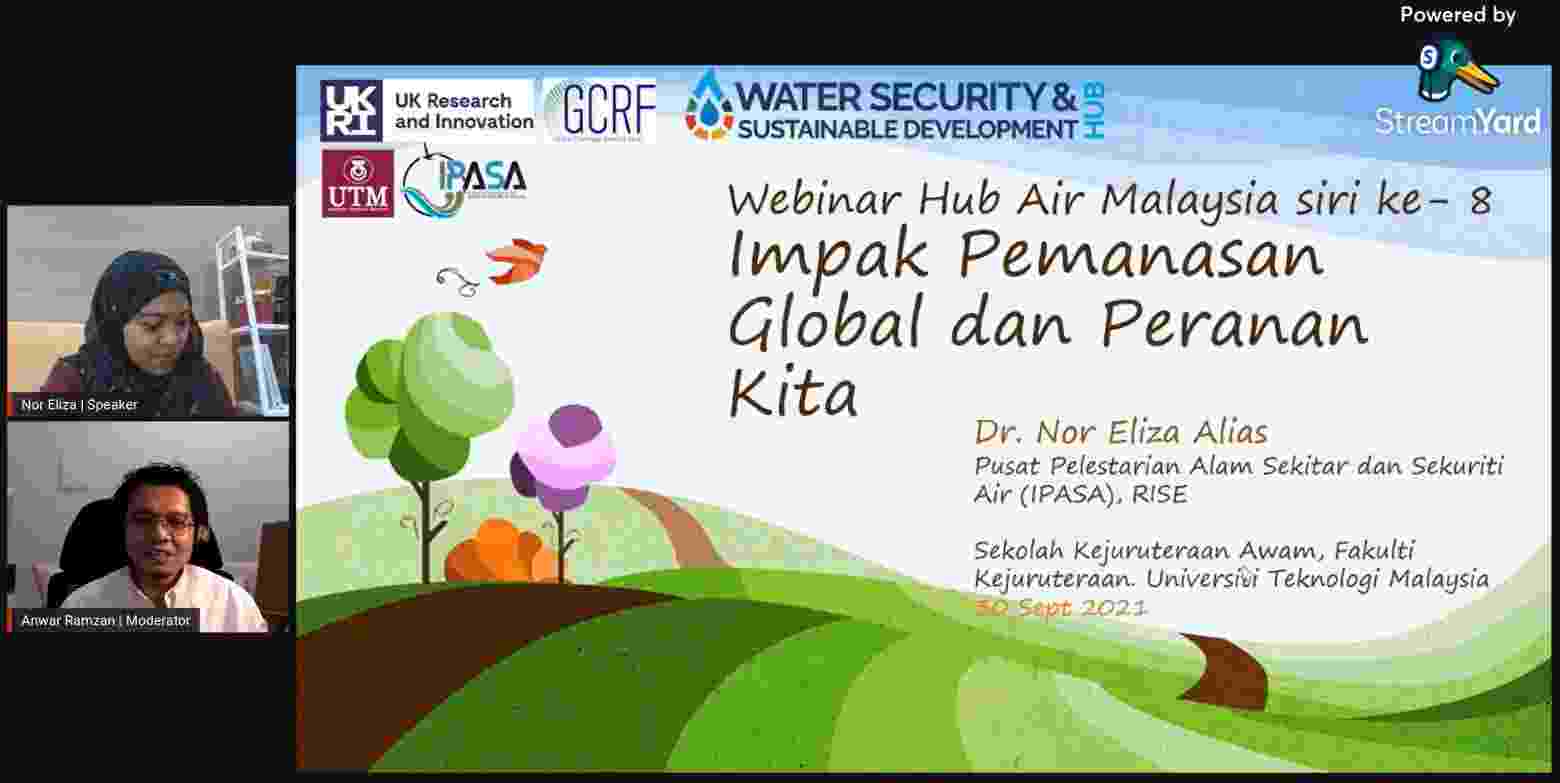 Our Malaysian colleagues have also continued their monthly public-facing webinar series, involving presentations from guest speakers and Q&A sessions with attendees. Topics covered over the past few months include systemic approaches to river basin sustainability assessments; development and implementation of environmental and water awareness programmes; and using technology to maintain water quality. The event series has enabled the team to reach a wider audience, sharing information about their research as well as creating greater environmental and water awareness.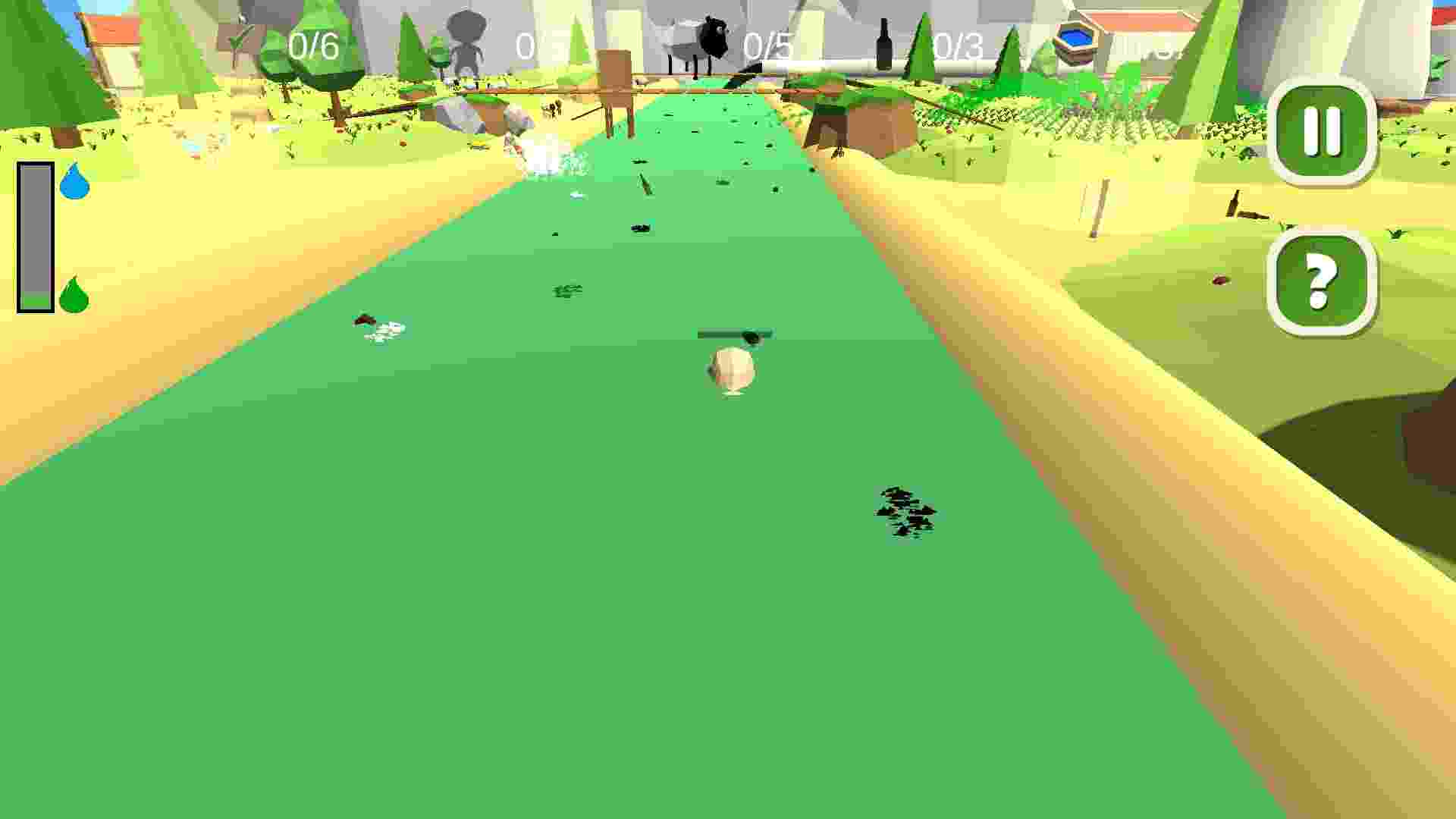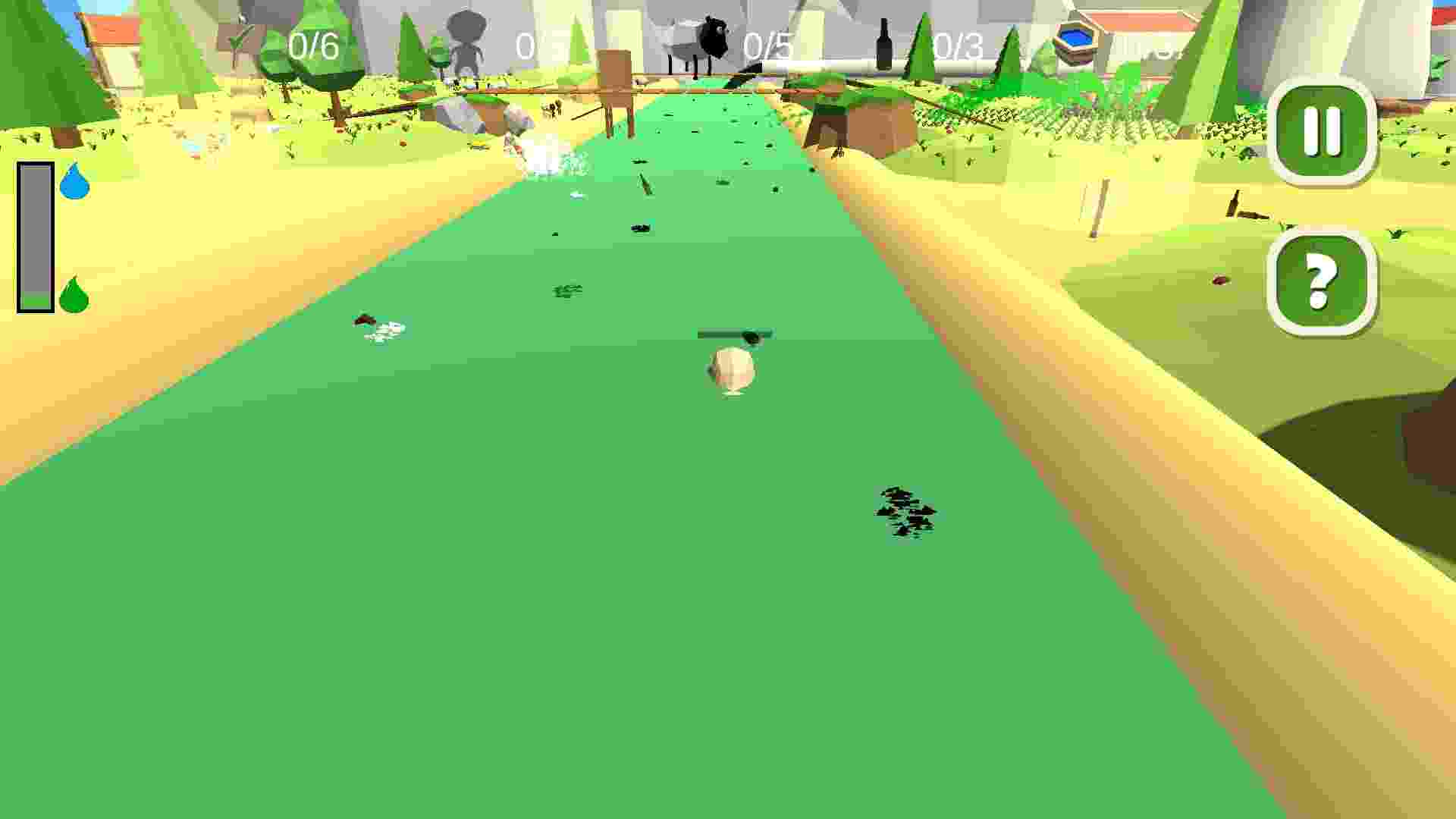 In collaboration with the Departments of Education of Johor State and Pahang State, UTM colleagues delivered an interactive online session for 150 primary school students (aged between 10-12 years), from 60 schools in the two states. The session covered the topics of understanding floods, and what can be done before, during, and after floods occur, finishing with an online game called Clean the River, developed by the Hub.
UTM colleagues are collaborating with the Ministry of Environment and Water's National Water Research Institute to produce a climate change adaptation framework for the water sector. The framework will facilitate the formulation of sound policies and best practices to support sustainable water management and ensure water security, especially when dealing with the impact of climate change. As part of this collaboration, the team took part in a webinar about the framework, hosted by the Centre for Environmental Sustainability and Water Security (IPASA) to coincide with World Environment Day. Team members shared their expertise on water resources, water-related disasters, and presented the framework for the Manual for Flood Risk Assessment (FRA) and Flood Vulnerability Index (FVI) for Critical Infrastructure (CI) in Malaysia, that members worked on with the Construction Industry Development Board (CIDB).