Collaboratory update March 2022 | Malaysia
The latest news and updates from our colleagues in Malaysia
01 March 2022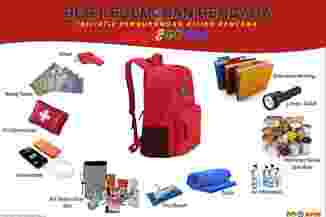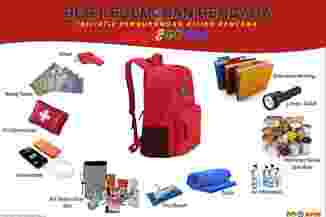 In Malaysia, some restrictions in place due to the COVID-19 pandemic have been eased. However, cases have unfortunately risen to some of the highest numbers seen during the pandemic, and as a result, new guidance has been issued. Certain aspects of field work and face-to-face work have not been possible, but our Malaysia Collaboratory team continues to push forward and stay connected with our stakeholders by hosting online events, engagements, and webinars.
In late 2021 and early 2022, several Malaysian states and thousands of citizens were struck by severe floods after prolonged rainfall. The Universiti Teknologi Malaysia (UTM) team, in collaboration with the Fire and Rescue Department of Malaysia, Malaysia Civil Defence Force (APM), and the Johor Social Welfare Department organised a public information sharing session. With the Hub's Dr Nor Eliza Alias moderating, speakers from each organisation shared safety precautions and tips for flood preparedness.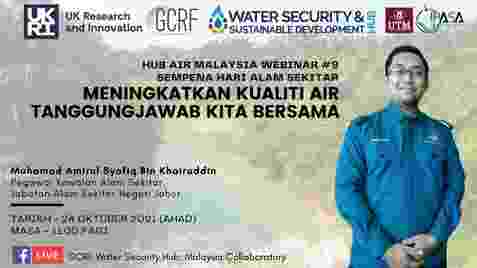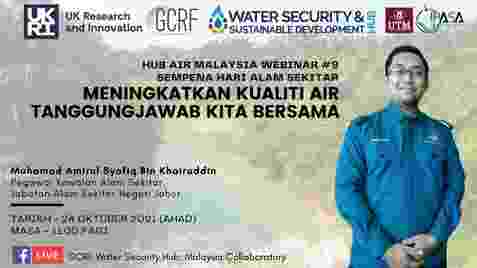 Over the past few months, our Malaysian colleagues have delivered a number of other webinars, to both the wider water community and the public. The 9th instalment of the "Hub Air Malaysia" webinar series took place in October, featuring Muhamad Amirul Syafiq bin Khairuddin, Environmental Control Officer from the Johor State Department of Environment (DoE). During the session, titled 'Improving water quality is our shared responsibility', Mr Khairuddin explored the DoE's involvement in preventing industrial contamination of inland waterways and rivers through enforcement and monitoring. He also discussed monitoring programmes used to determine river water quality and identify pollution sources, and actions made by the Department to improve water quality in Malaysia, including awareness activities with industries, schools, and communities. Follow the Malaysia Collaboratory on Facebook for future events.
Malaysian colleagues were also invited to attend a two-day virtual event titled 'Plantation Hydrology & Corporate Water Stewardship', hosted by Sime Darby Plantation's Group Sustainability and held in collaboration with the Centre for Environmental Sustainability and Water Security (IPASA). Professor Dr Azmi Aris, Professor Dr Zulkifli Yusop, and Professor Zainura Zainon Noor led and took part in discussions on important aspects of water sustainability, including business strategies, water requirements for oil palm plantations, land use impacts, and flood control.
With travel and fieldwork still subject to some restrictions, our Malaysia team has continued to hold regular online, casual 'coffee talks' with a variety of stakeholders. Maintaining regular communication with village representatives, local communities, and stakeholders is a crucial part of the Hub's research around understanding water values. During the sessions, colleagues facilitated the exchange of ideas and views between different stakeholders, hosting discussions on suggestions proposed by water managers and governors. In the past few months our team has met with: members of NGOs Grassroots and Save the Rivers; village representatives from Kampung Kelantan, Kampung Kong Kong, and Kampung Layang-Layang; and the Chief of the village headmen for Kota Tinggi.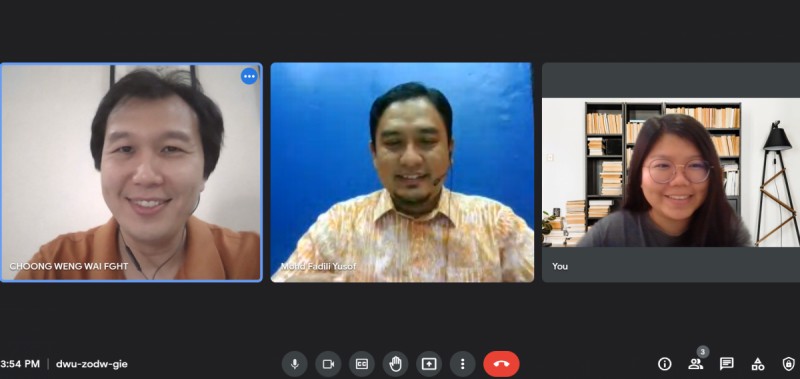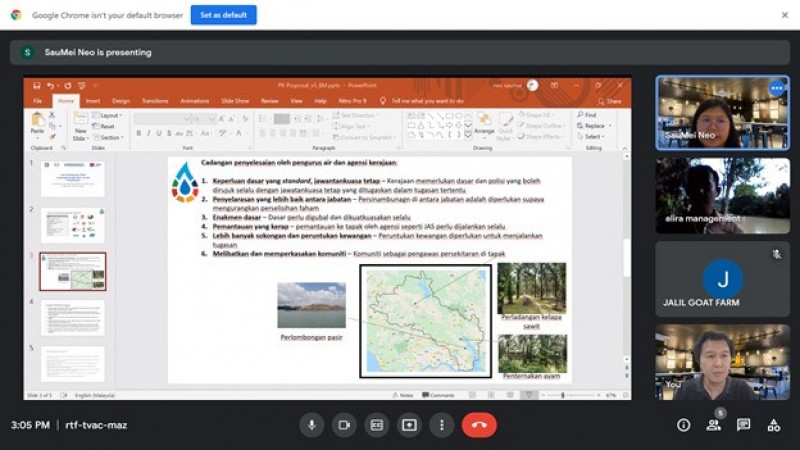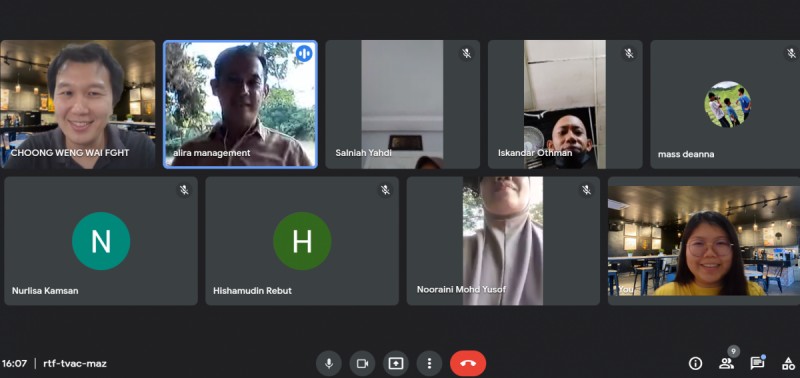 Malaysia team members working on aspects of governance organised a series of meetings to validate data collected from stakeholders and other authorities. The data will be used for water quantity and quality indicators included in the Malaysia River Basin Sustainability Index (MyRIBASIN), such as hydrology and biodiversity. So far, the team have been able to meet with the Johor Fisheries Department, SAJ Ranhill (Johor Water Supply Company), BAKAJ, and the Department of Environment (DoE), and are forming plans for future meetings to build on their progress.
Finally, UTM colleagues are co-organising the IC-ENSURES conference, taking place 8-9 March 2022. IC-ENSURES is a conference series conducted every two years by the Centre for Environmental Sustainability and Water Security (IPASA). This conference series aims to create an international platform to exchange views, learn best practices, and share knowledge on environmental sustainability and resource security. This year the theme of the conference is "Green Technology for Sustainable Future: The Next Step". Find out more and register for the event here.