Collaboratory update January 2023 | Colombia
The latest news and updates from our Colombia Collaboratory
31 January 2023
"It's been 983 days since we last met…" After a considerable amount of time spent apart or meeting virtually, it was great to finally come together again for an in-person Hub Assembly, and our Colombia Collaboratory could not have been better hosts. In the weeks leading up to the Assembly, Colombian colleagues also hosted fellow Hub members from Ethiopia and the UK for a period of knowledge exchange and collaborative research. As well as sessions and workshops on socio-ecological justice, using unmanned aerial vehicles in research, and interdisciplinarity, our researchers visited TECNiCAFE, and an indigenous Misak school. Read more about their time in Popayán here.
Amongst the busy Assembly week packed full of meetings, workshops, and discussions, our Colombian colleagues made sure that their fellow researchers were also able to get a taste of Colombian culture, meeting the communities and stakeholders they're working with, and seeing the variety of locations where they are focusing their research. The Early Career Research Showcase held during the Assembly was a fantastic opportunity to learn more about the huge variety of excellent research across the Hub. Without revealing any spoilers, several members of the Colombia team received awards for the work they presented. (Read more about the Showcase).
The whole Hub team were also very privileged to be able to hear directly from a number of community and institutional stakeholders during a roundtable session organised by the Colombia team. Hub members from other teams and institutions gained a more in-depth understanding of the participatory manner in which the Colombian Collaboratory works with stakeholders. Following the Assembly, many Hub researchers went on to attend the AGUA International Conference held at the Universidad del Atlántico, in the city of Barranquilla. The conference theme was 'Water Security and Sustainability, a Global Urgency', and many Colombian team members presented their work at the event. Read more here.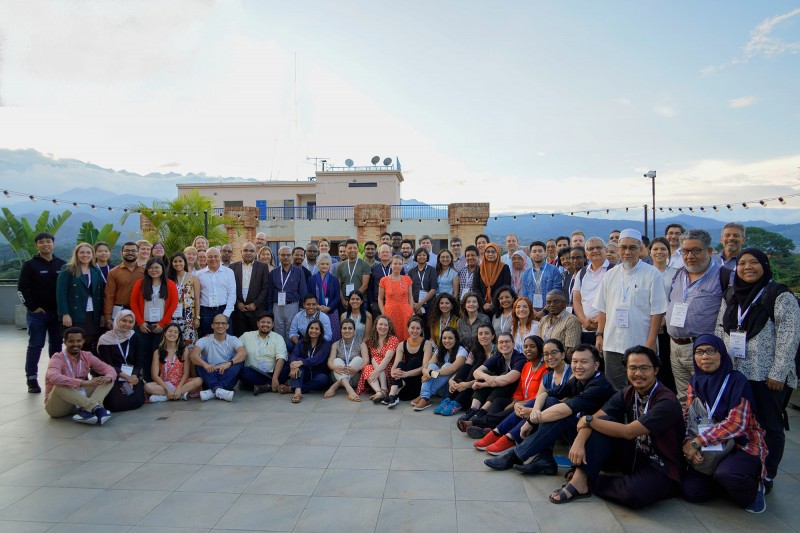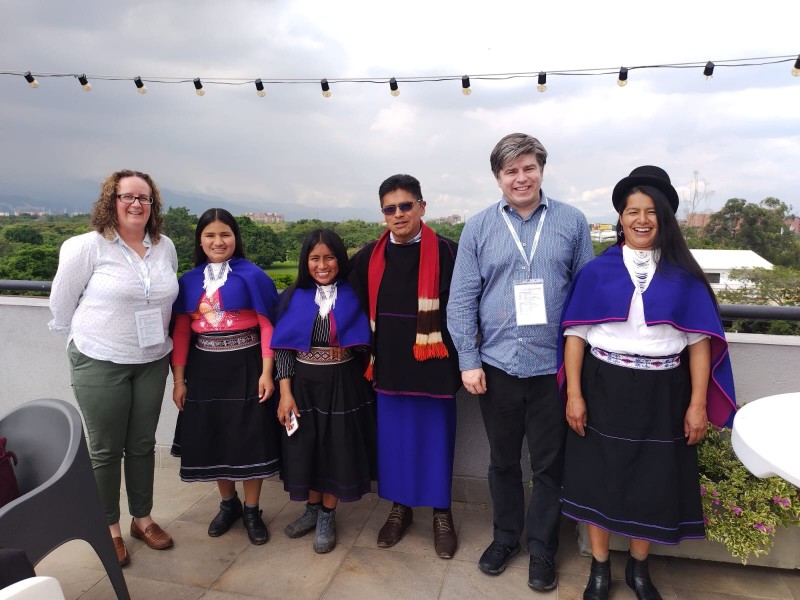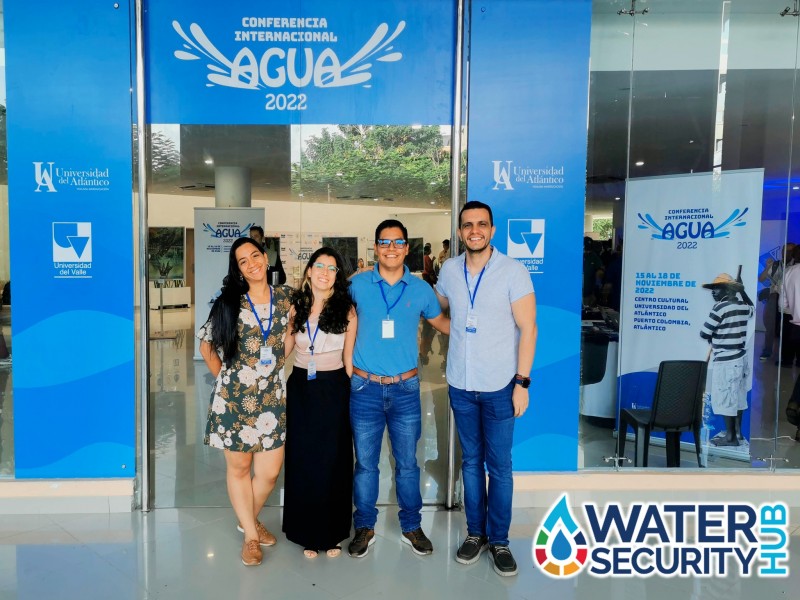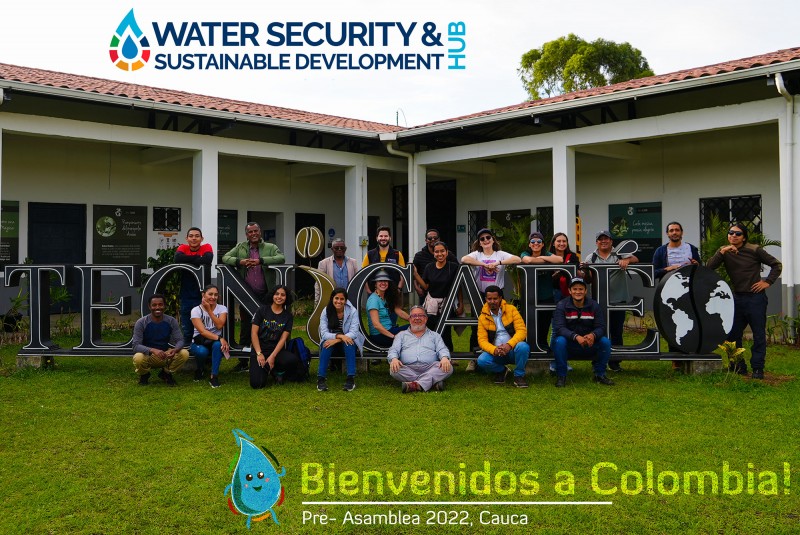 Hub researchers also attended the fourth version of the Latin American Congress on Environmental Conflicts, held in conjunction with the Third Congress of the Andean Society of Ecological Economics (SAEE), at Hub partners Universidad del Valle. Carolina Salcedo presented her work, 'Rural conflicts associated with nature tourism and solid waste management in the municipality of Jamundí - Valle del Cauca'; Federico Pinzón presented his two pieces of work on 'Socio-environmental segregation in the provision of drinking water services: The case of the urban system of Santiago de Cali, Colombia', and 'The discourses of risk and scarcity in the provision of drinking water services: A conflict over the right to water. water: A conflict over the right to water in the peri-urban hillside area of Santiago de Cali'; and Samy Andrés Mafla and Mario Pérez presented their work 'From social metabolism to water metabolism: An analysis for the Guachal river basin in Valle del Cauca. of the Guachal river basin in Valle del Cauca, Colombia'.
Colombian colleagues recently held a governance workshop in Cajibío, Cauca, with members of the Collaborative Platform for the Recovery of the Upper Cauca River Basin (UCRB). The platform is made up of both public and private entities, arising from the failure of the current model of water resource management in Colombia, with an overall objective of achieving a shared vision across the watershed that represents and involves all actors. The purpose of this workshop was to identify the perceptions, values, and experiences of studies and research carried out by experts within the framework of hydro-social territory management and to construct a baseline of management strategies. A total of 40 stakeholders from the UCRB attended, representing institutions, communities, private enterprise, academia, and civil society.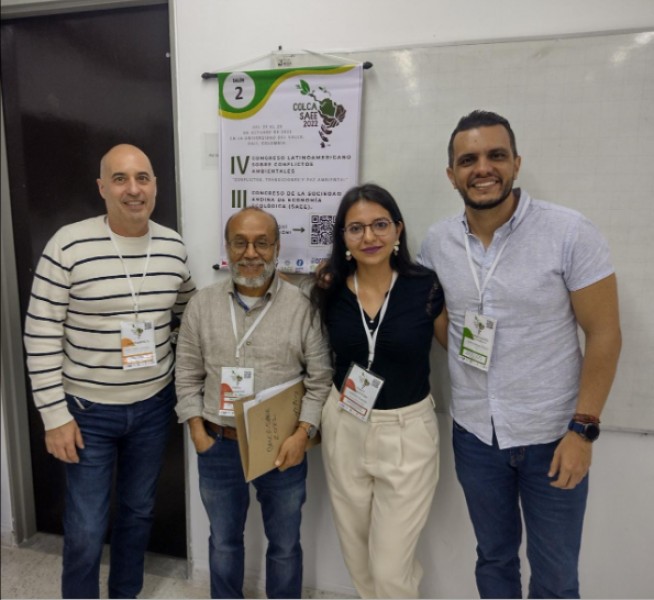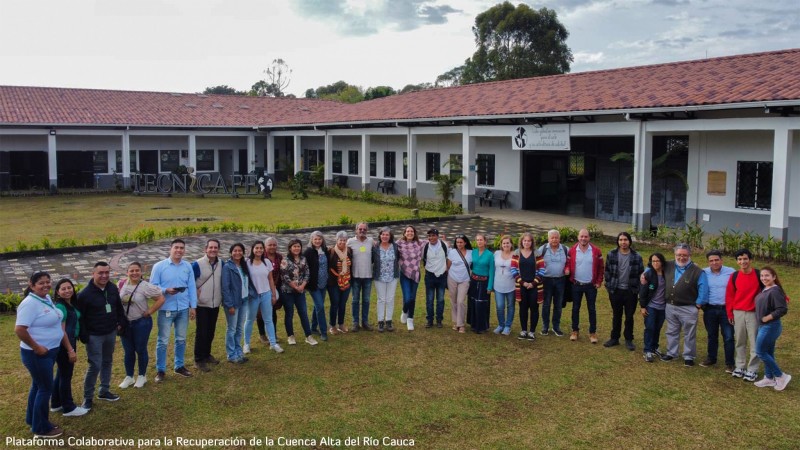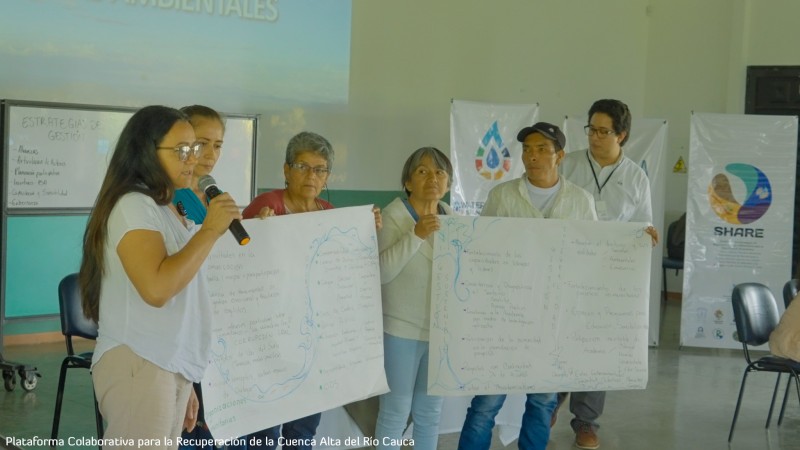 Finally, the Water and Food Security diploma course developed in collaboration with the SHARE project has come to a close. The closing ceremony was a chance for all the participants to come together after completing the four modules on governance, planning, food security, and water security, within their own communities. Doris Canencio, a course participant from the Ampiul indigenous community, said: "It felt like I was among family, meeting interesting people in sharing. It was much clearer to me what is the defence of water, and our food as an important part, as medicine and wisdom. We shared a lot among the different indigenous peoples. It allowed a union between our three communities in Silvia: Misak, Kishú and Ampiul, those of us who have and steward water, who have to defend it and be there, and create water policies".
Darío Hurtado, a campesino community member from Cajibío, said: "It was a very special experience, especially because we were able to meet with community participation. The professors who accompanied us gave us the space and autonomy to be able to engage from our experiences and our knowledge of the field, they guided us little by little towards more technical definitions. Few workshops are given in this way, from the knowledge and experiences of the farmer." Held at TECNiCAFE in Cauca, the event brought together over 120 graduates for an official close with cultural dances, locally prepared food, and a trade fair. Watch a video of the event here (in Spanish).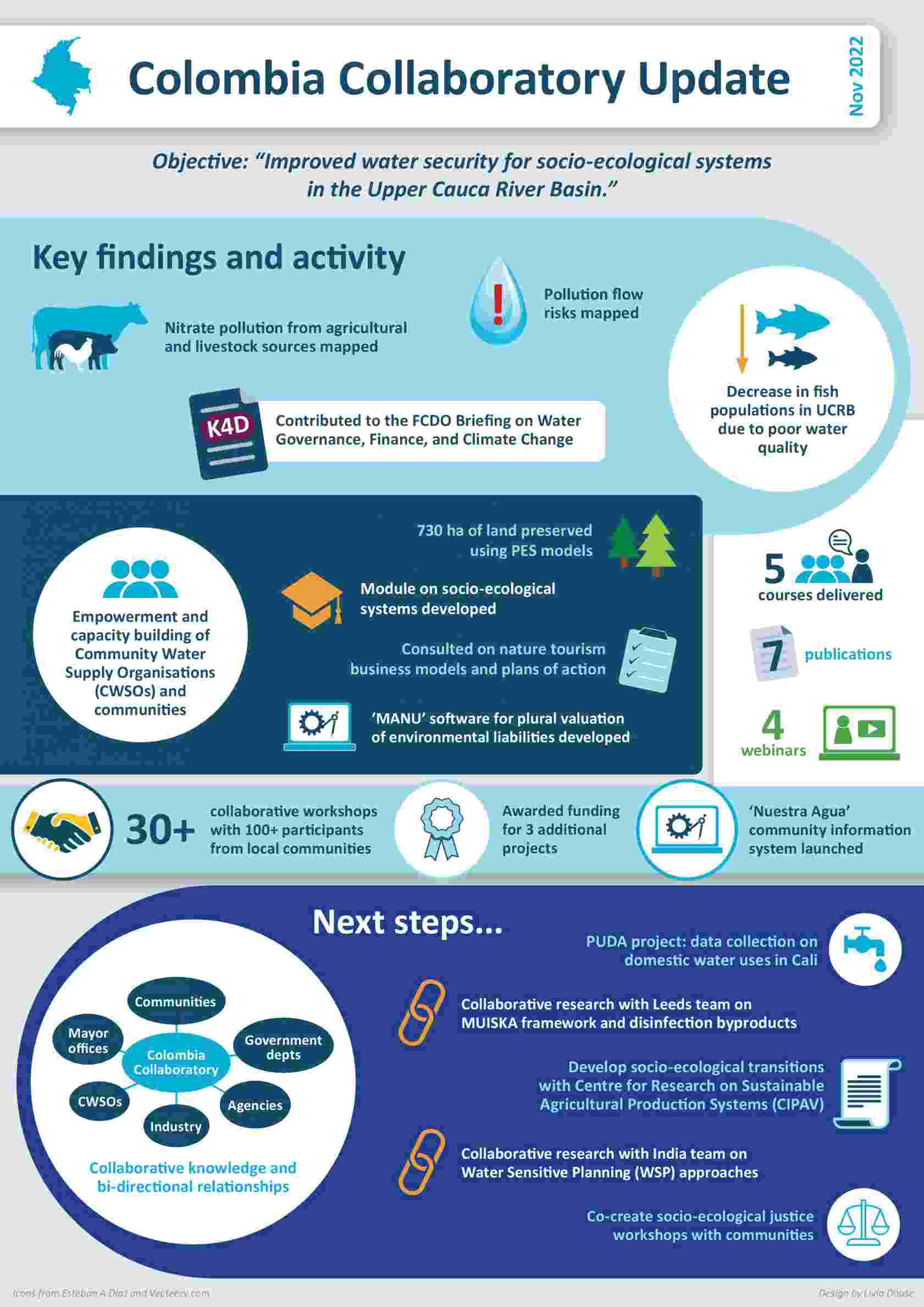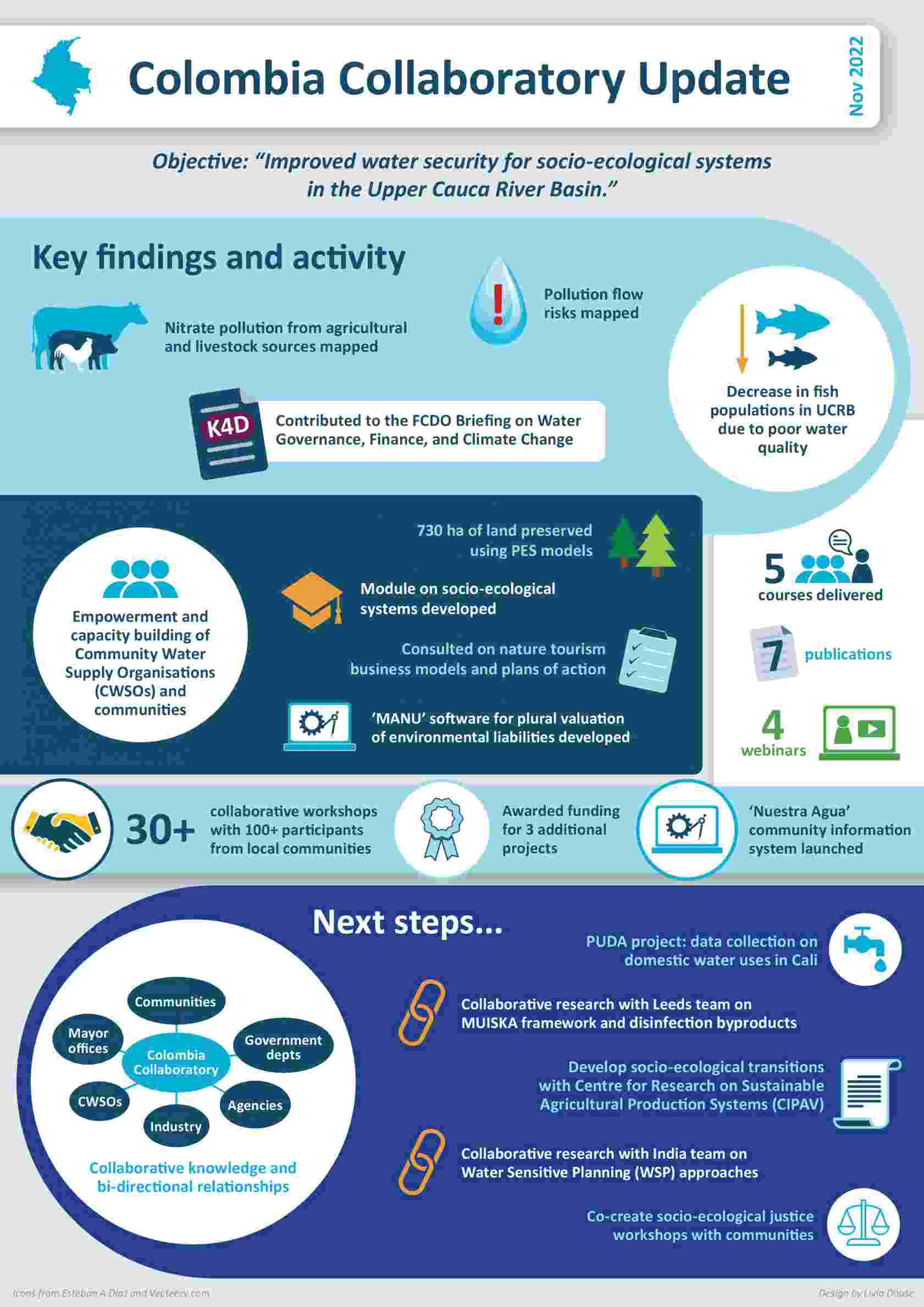 Take a look at this infographic that captures some of the Colombia team's achievements to date, including key research findings and exciting next steps.
View infographic