Showcasing our Early Career Researchers
Reflections on our Hub Assembly November 2022
03 February 2023
"One of the things that struck me is the Early Career Network's prominence at this Assembly, not only through the creativity shown through the ECN Showcase, but also through the growth in confidence in taking the lead in many of the sessions. The ECN brings hope for a bright future in interdisciplinary research, not only in water security, but also in international development and international partnerships."
~ Catherine Flynn, UKRI
To tackle global challenges like water security and the issues the Sustainable Development Goals address, we need to develop multi-skilled teams made up of people from all backgrounds and sectors, bringing together different perspectives, ideas, approaches, and knowledge. The Hub is committed to offering as many capacity strengthening, training, and development opportunities to our Early Career Researchers as possible, and our Hub Assembly in November 2022 was no exception.
On two consecutive evenings during our week-long stay in Colombia the ground floor of the Hilton Garden Inn in Cali was buzzing with excited Hub members, decompressing after busy days of meetings and workshops by enjoying an exciting research showcase from our Early Career Network (ECN).
In the run up to the Assembly, early career members took part in a visual research communication programme, including an introductory workshop, and a two-part 'Creative Hack' in which they worked in teams to visualise water security themes.
The Assembly Showcase brief threw down a challenge to think creatively and consider non-traditional formats for communicating research. Contributors from across our global team answered the call, with 25 individual and six group submissions demonstrating the breadth of our research. Our early career entrants took the creative challenge head on, with high standards of design and visual clarity, innovative animations, and interesting installations giving the hotel an art gallery feel for the evening.
"The showcase allowed dialogues of research via different formats, ideas, and approaches that encourage creativity."
"The ECR showcase showed the creativity of all our ECR members. It helped me get an overview of research outside my discipline."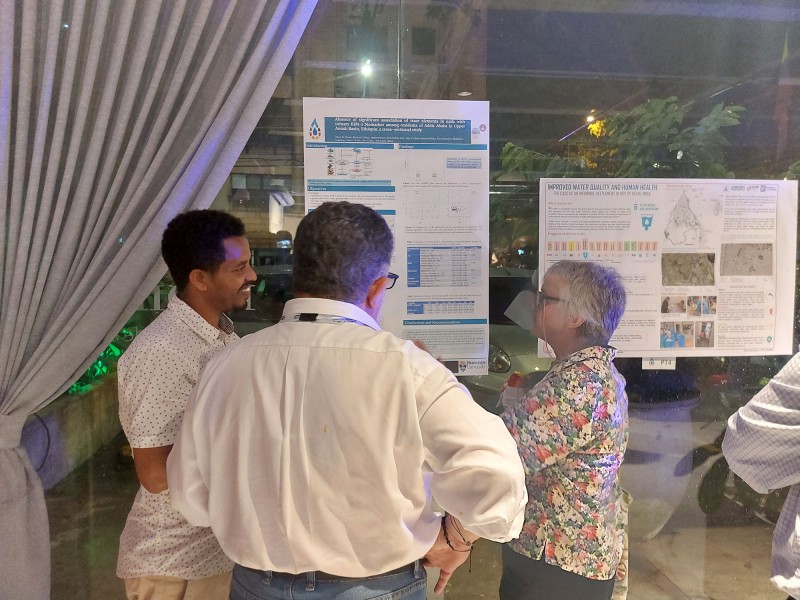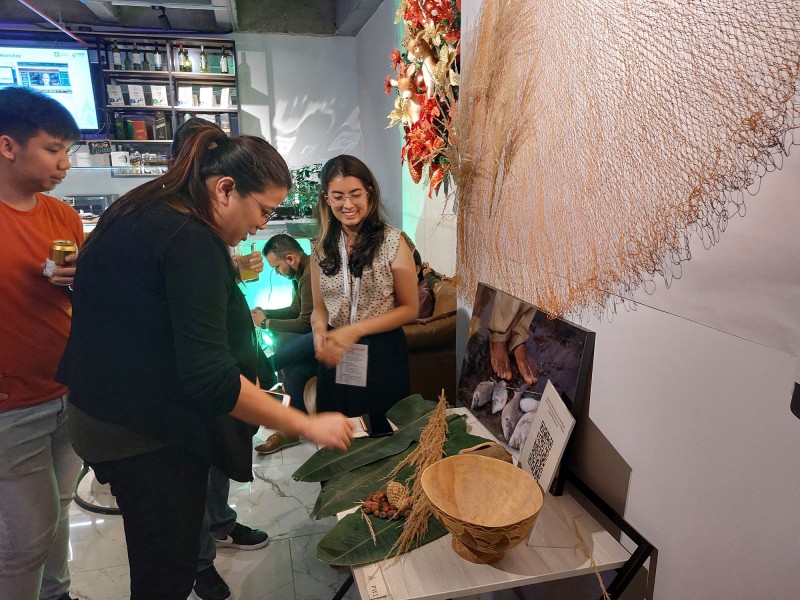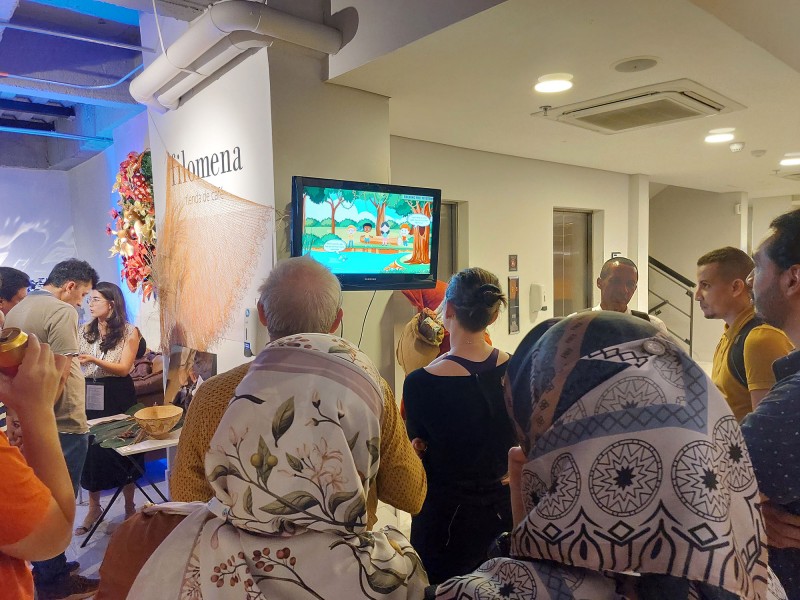 A judging panel, composed of one member from each of our collaboratories and two members of our International Advisory Board (IAB), reviewed and scored each entry. The audience were also offered the chance to vote for their best entries against three categories: greatest clarity, most informative, and most creative. To celebrate a successful week, the award winners were announced on our final day in Colombia.
The judging panel prizes were awarded to:
Tatiana Zúñiga Burgos (University of Leeds), for a clear and eye-catching poster summarising her work on microalgae.
Juliana Salazar (Universidad del Cauca) and Andrés Fernando Toro Vélez (Universidad del Valle), for their brilliantly narrated animation with a strong message about protecting rivers from 'Silent Risks', like contaminants from mining, farming and medication in sewage.
The winners of our audience votes were:
Johan Andres Pasos Panqueva (University of Leeds), for greatest clarity
Tatiana Solano-Correa, Diana Marcela Ruíz Ordóñez, and Rachael Maysels (Universidad del Cauca), for most informative
David Chaquea-Romero (Universidad del Valle), for most creative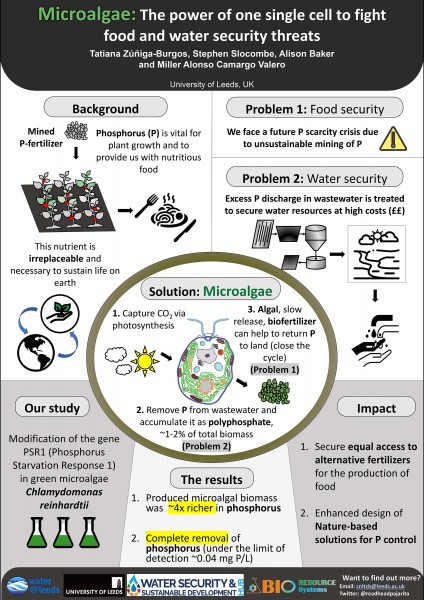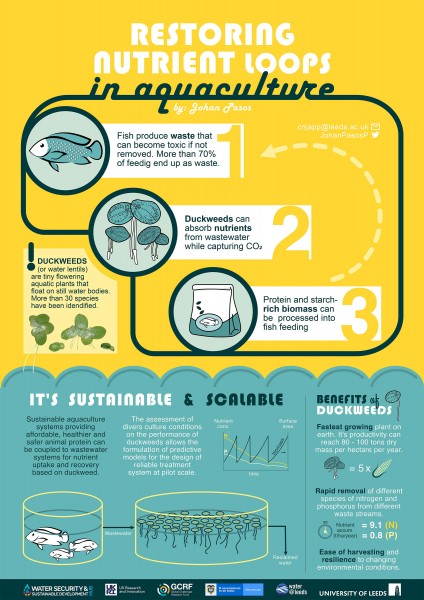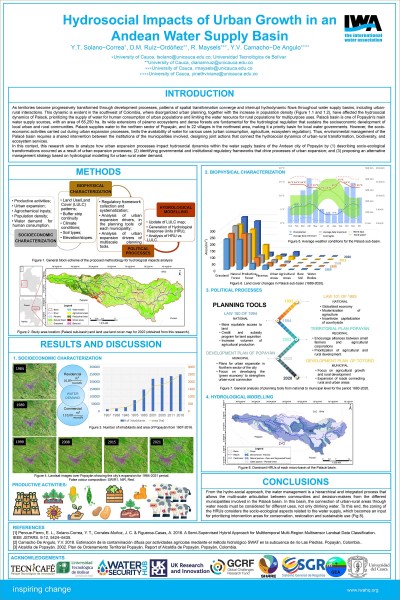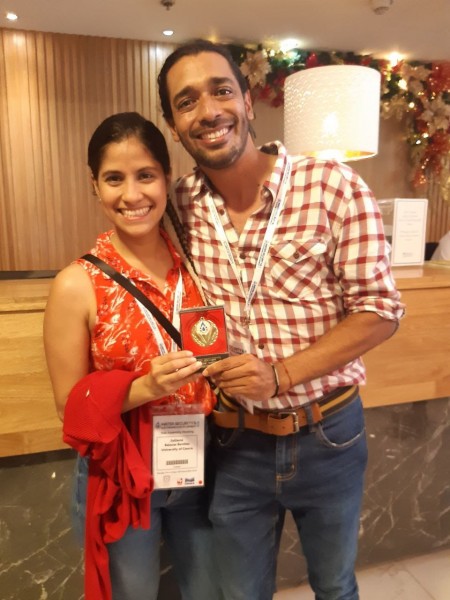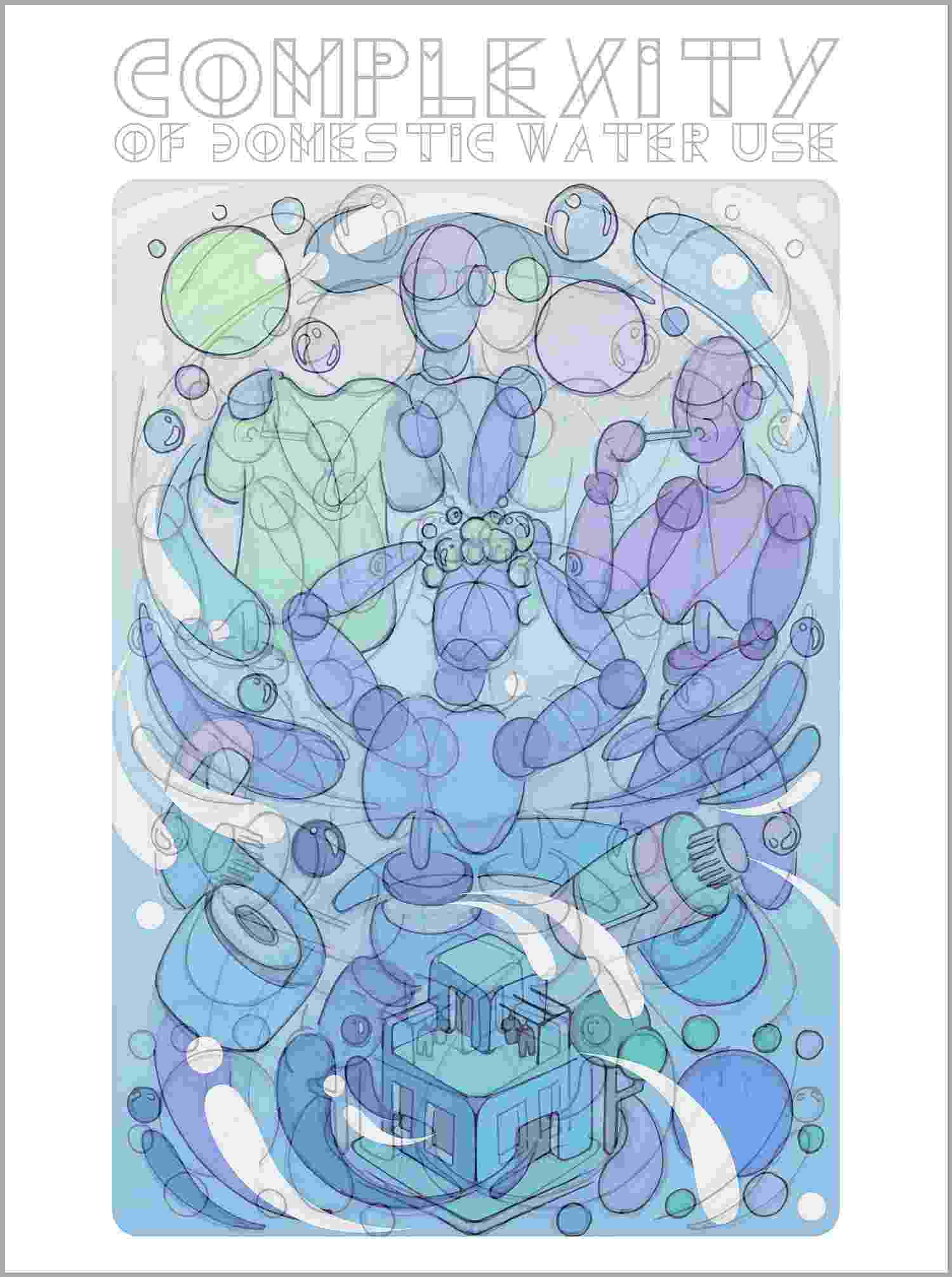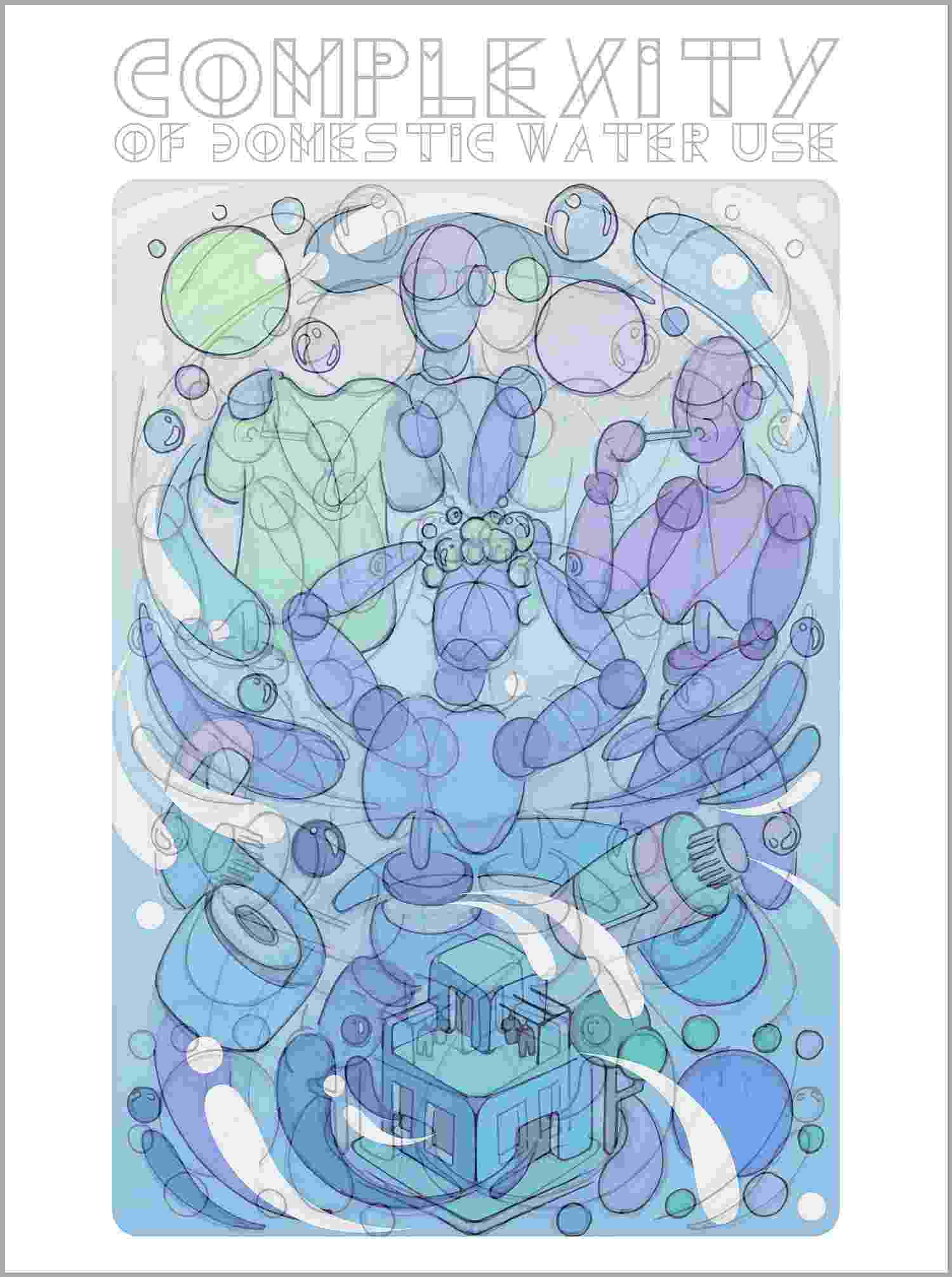 David's design made such an impact that everyone wanted to take it home with them - luckily many of us were able to do so, with David arranging for the very swift production of stylish t-shirts featuring his design. Packed into suitcases as great souvenirs of a wonderful week of conversations and collaborations - both new and old - the shirts have accompanied Hub researchers home from Colombia, and are already sparking conversations about water security worldwide.
The distinct success of the ECN Showcase has expressed beyond doubt that the Early Career Network is one of the Hub's most valuable assets. The organisation of the event, the high quality of entries, and the breadth of participating ECRs (in both geographical and disciplinary terms), demonstrate the strength and capacity this network has already developed. It was an event planned, organised, and executed by ECRs for ECRs, providing an opportunity to express themselves whilst communicating and sharing how impressive and outstanding their work is with a diverse audience.
After over two years of working remotely and interacting through online settings only, this event was the perfect opportunity for our ECRs to come together and meet in person, some for the first time, building upon the successes they have already achieved and empowering a lifelong network of remarkable connections.
Take a look at the entries displayed during the ECR Showcase
If you would like to get in touch with any of our researchers about their work, or find out more about the Water Security and Sustainable Development Hub, please contact us here.