Portable molecular diagnostics with the lab in a van
Hub colleagues come together for a workshop on the innovative 'Lab in a suitcase'
09 September 2022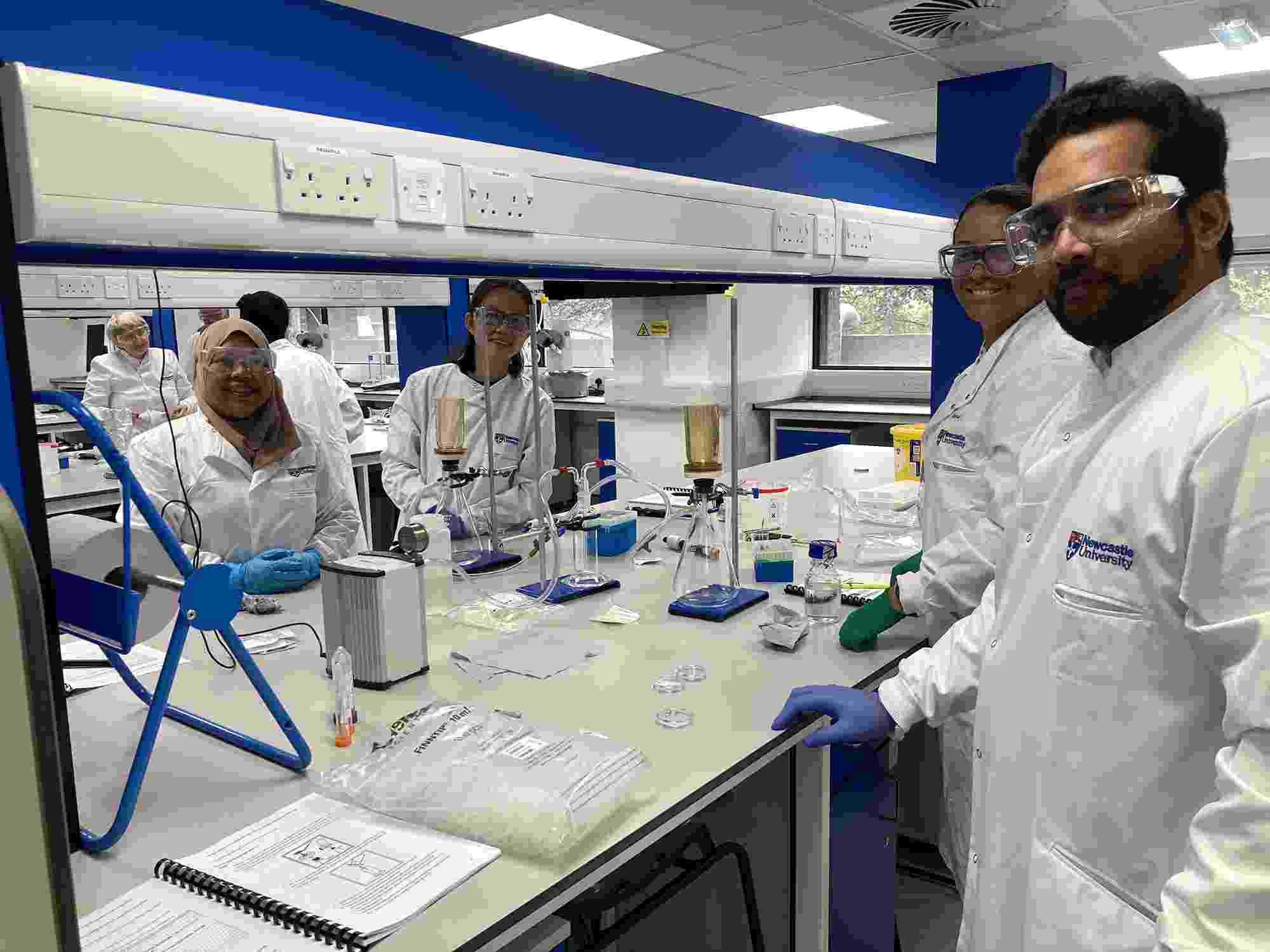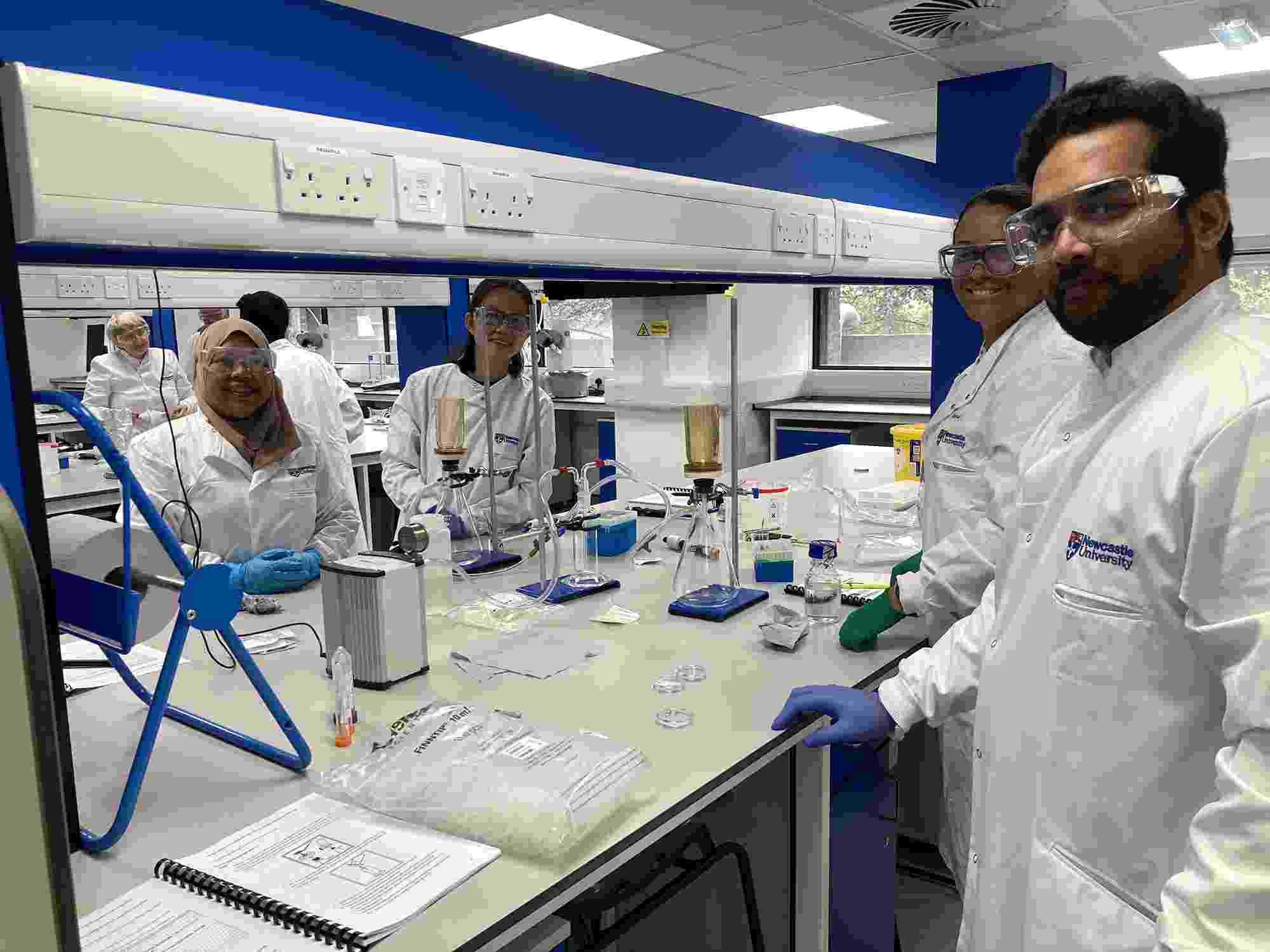 The intrinsic link between water security and health is one of the Hub's core research strands, and improving water quality analysis and understanding is a key element of our work. Our innovative 'Lab in suitcase' makes it easier, cheaper, and faster to assess water quality, enabling public health officials to better monitor and manage local water hazards.
Last month, colleagues from our teams at the International Water Management Institute (IWMI), Universidad del Valle, Universidad del Cauca, Universiti Teknologi Malaysia (UTM), the University of Leeds, and Newcastle University Medicine (NUMed), and a guest from Universidade Federal de Minas Gerais (UFMG), came together for a workshop on water quality analysis at Newcastle University. Professor David Werner, alongside team members Rixia Zan, Adrian Blackburn, and Jidapa Plaimart, led the portable molecular diagnostics workshop with the tools of the suitcase laboratory.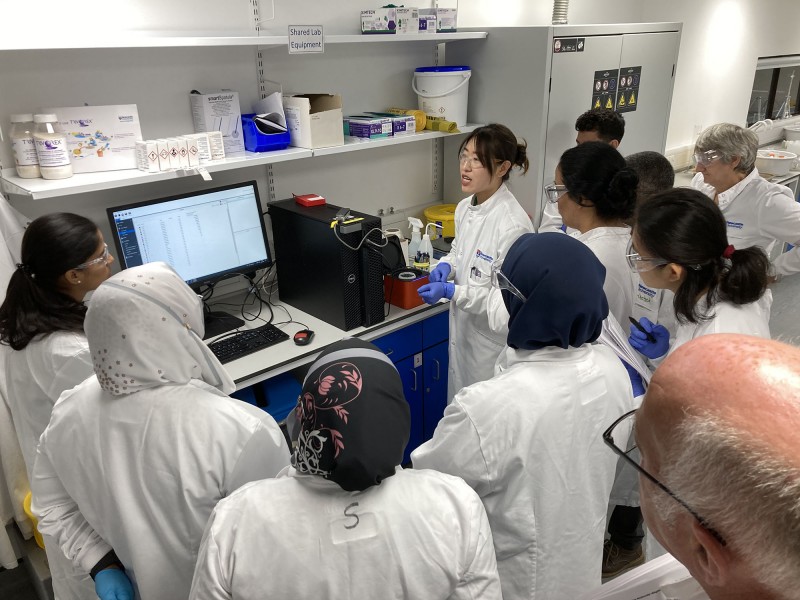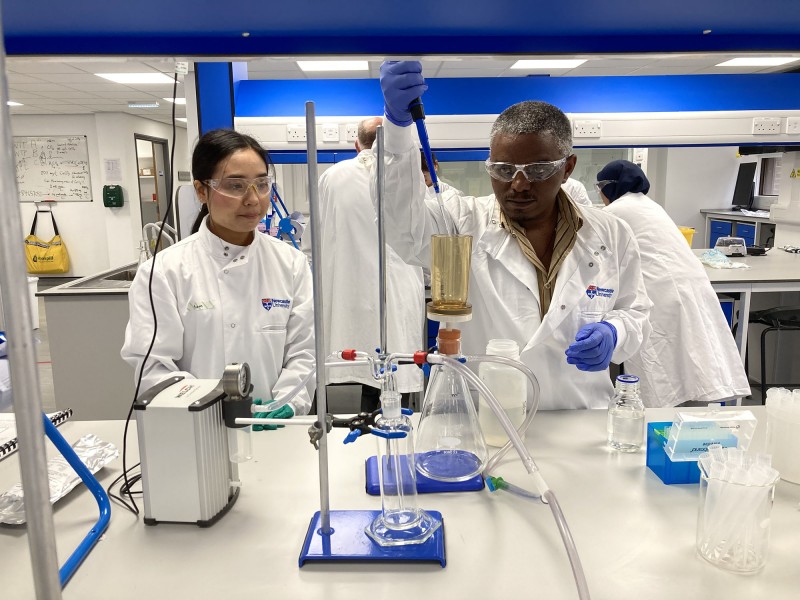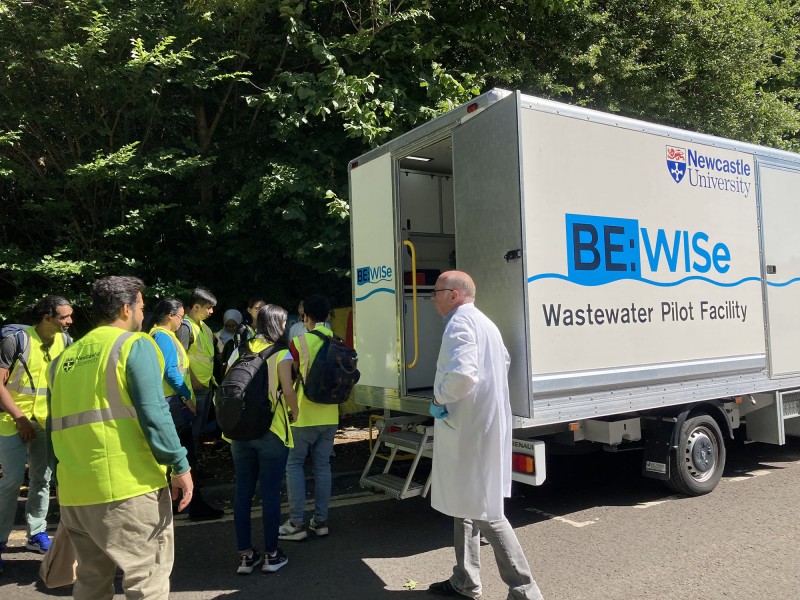 Over the first two days participants practiced DNA extraction from river water samples for characterisation of bacteria via 16S rRNA gene quantification and sequencing. A fieldtrip to the Ouseburn, a small river in Newcastle upon Tyne that flows through the city into the River Tyne, offered participants an opportunity to see the portable equipment in action. Using a 'lab in a van' set up, Hub colleagues assessed local river pollution issues, used different sampling methods, and carried out a comprehensive onsite analysis of the chemical and microbial water quality of the river near the outlet of the catchment.
Following that, the trainees practiced using bioinformatic tools for the interpretation of sequencing data and learned multivariate statistical analysis and quantitative microbial risk assessment methods. To finish off the weeklong workshop, colleagues held a one-day, hybrid research conference on water quality to showcase and share the excellent work being carried out on water quality in each of our collaboratory teams across the world. Researchers from NUMed are planning to now take to suitcase laboratory to the field in Cambodia and apply what they have learned at the water quality workshop.