Community disaster risk preparedness and awareness in Malaysia
09 November 2022
In Malaysia, flood risk management is distributed and shared amongst a complex network of government bodies and organisations. Flood relief operations are coordinated by the Natural Management and Relief Committee (NDMRC), comprising several government agencies that deal with and manage flood disaster risks under the National Disaster Management Agency (NADMA). The committee's actions are guided by the National Security Council (NSC) Directive Number 20 and Fixed Operating Regulations (PTO).
Under NADMA, the National Flood Disaster Relief Machinery (NFDRM) is responsible for flood rescue operations at national, state, district, sub-district, and village levels. The relief machinery and emergency flood management covers the pre-disaster flood forecasting and warning system; flood relief machinery and flood emergency management during disaster; and funding and aid delivery systems post-disaster. Government agencies use mobile apps, including myCuaca, RakanMET, MyPublic Infobanjir, and Info Bencana, to share reliable information about flood disasters and risks with the public.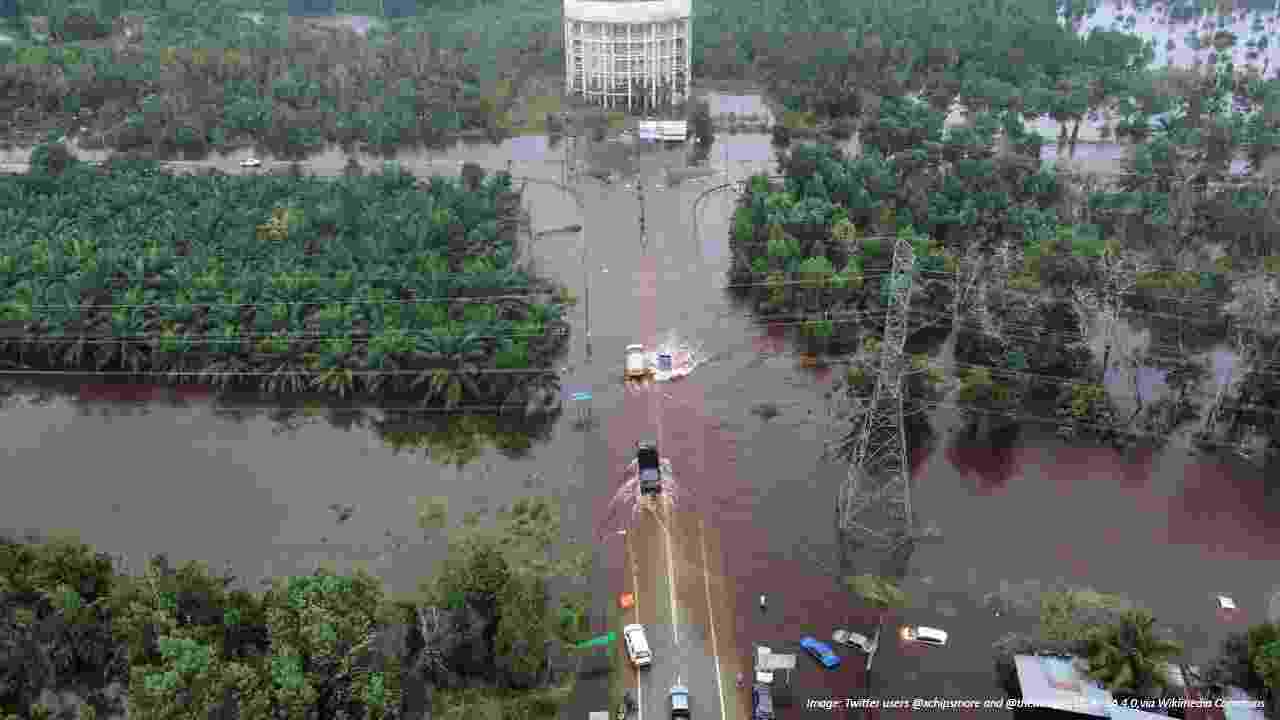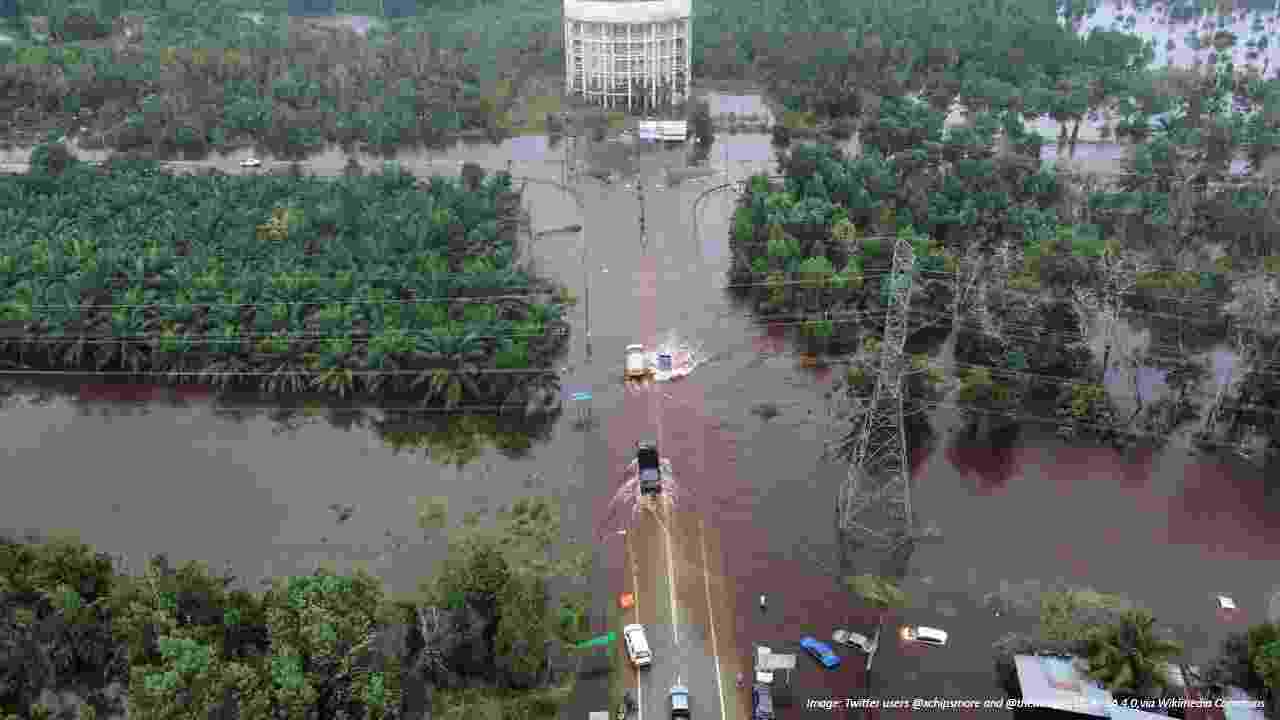 The Malaysian Department of Irrigation and Drainage (DID) plays a crucial role in the country's flood preparedness, providing up to date information on flood risks, and advising NADMA on immediate evacuation action. MyPublic Infobanjir, a centralised database system managed by DID, is used to collect real-time rainfall and water level data from nearly 200 hydrological stations distributed across Malaysia to inform the latest flood warnings.
The Department of Meteorology (METMalaysia) is responsible for issuing warnings of tropical cyclones, heavy rain, strong wind, and storm surges, while decisions on issuing evacuation orders rests with the National Security Council of Malaysia. METMalaysia developed the myCuaca and RakanMET mobile apps to provide updates, using the latest data at 30-minute intervals, on current weather conditions and 7-day forecasts to the public.
Responsibility for the preparation and maintenance of evacuation centres; distributing food, clothing, and other necessities; and offering counselling to flood victims sits with the Social Welfare Department (JKM), under the Women, Family and Community Development Ministry (KPWKM). Info Bencana, a mobile app, provides the public with critical information including evacuation centres' locations and opening hours, statistical maps, and storage facilities so that preventative actions and rescue operations are more efficient and effective.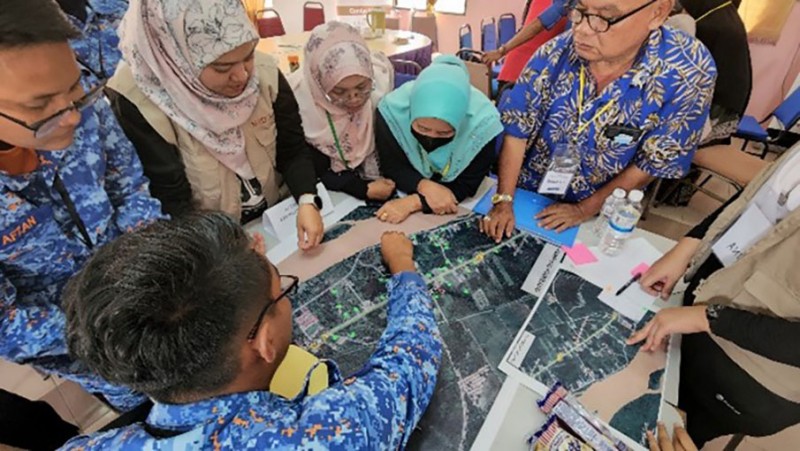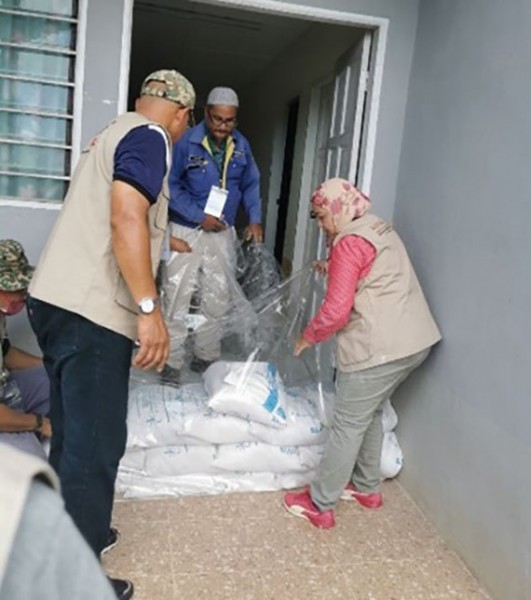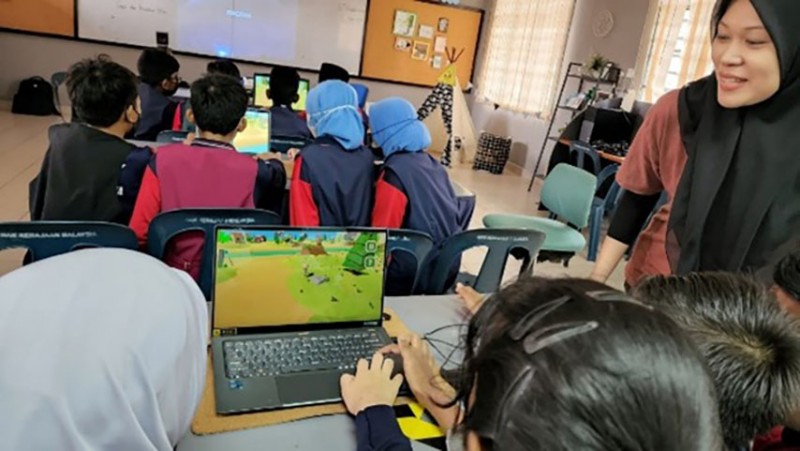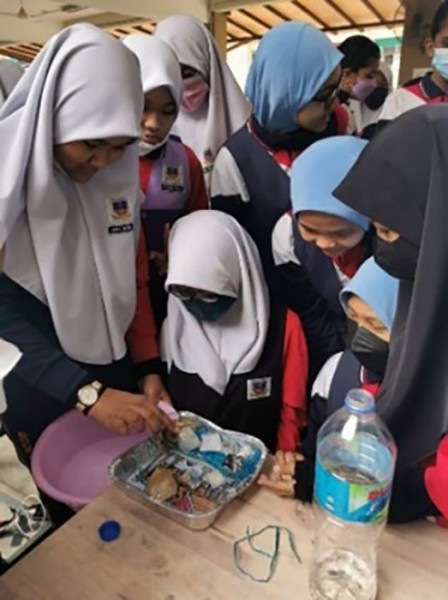 Our Malaysia Collaboratory is working with this network of government bodies and organisations to increase public awareness of flooding and community action for disaster risk preparedness. One such programme, 'Sentuhan Kasih: Disaster Relief', is being delivered in collaboration with NGOs and local stakeholders. Programme participants include community leaders, female community members, local authorities, and representatives from flood-related government agencies. The programme is improving communication and coordination among communities; mapping safer locations for disaster relief and emergency rescue; and demonstrating how to use sandbags for flood protection. As a result, local communities are better prepared and able to assist first response teams in delivering relief supplies and conducting rescue activities, reducing time and increasing effectiveness of the disaster response.
Early education is a crucial aspect in flood risk preparedness. The Malaysia team is working with elementary schools to improve students' understanding of climate change and the causes of flooding. 400 elementary school students have participated in the 'Waste Management Awareness Programme: Me & Climate Change', which uses an active and experiential learning approach to improve student understanding of the impacts of global warming and the importance of mitigation. The team uses a cartoon model of the earth, made from recycled boxes, to introduce the concept of global warming and its impact on the earth. The students also learn how a clogged drain could aggravate flooding through the use of props made from rubbish (old paper, ice-cream sticks, used plastics) and a simple catchment and drain model made from shoe boxes and recycled water bottles. The team also uses 'Clean the River', an online game that demonstrates a simplified version of the Hub's systems approach, showing how various factors can impact each other within a river basin, leading to significant risks and extreme events like flooding.