Collaboratory update March 2022 | India
The latest news and updates from our colleagues in India
01 March 2022
Our India Collaboratory team were able to return to working onsite towards the end of 2021, and since then, they've been picking up the pace with fieldwork, stakeholder engagements, and multiple events.
Colleagues at SPA Delhi are leading on a new research theme, 'Water sensitive planning' (WSP), an approach to sustainable development that integrates water considerations into urban and regional planning. A focused working group has been formed to enable cross-Collaboratory work, and a paper on water sensitive planning theory for cities of the global south is already in progress. Colleagues have also included elements of water sensitive planning in their contributions to the Draft National Capital Region Plan 2041.
Additionally, colleagues are taking part in two consultancy projects; one with the Agra Development Authority on a greenfield development site of 410 hectares; and another on the development of a new town tentatively named Dadri-Noida-Ghaziabad Investment Region (DNGIR). They hope to introduce elements of water sensitive planning into both developments. The team also shared some preliminary information on the new research theme at an online 'Youth Dialogue', held as part of the celebrations to mark World Town Planning Day 2021. The event provided an opportunity for early career researchers and budding planners worldwide to have their say and contribute to the development of planning theory.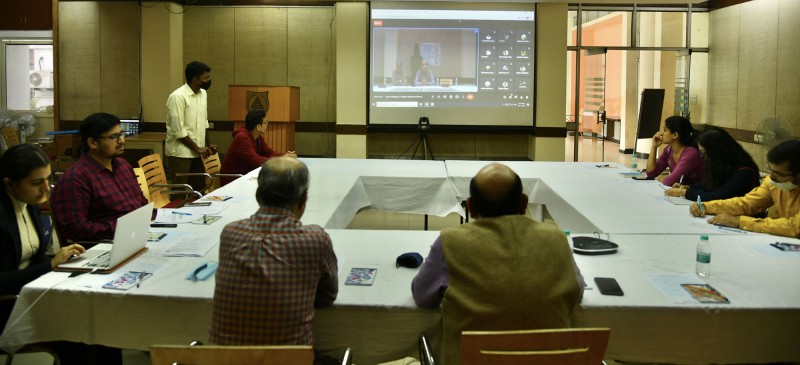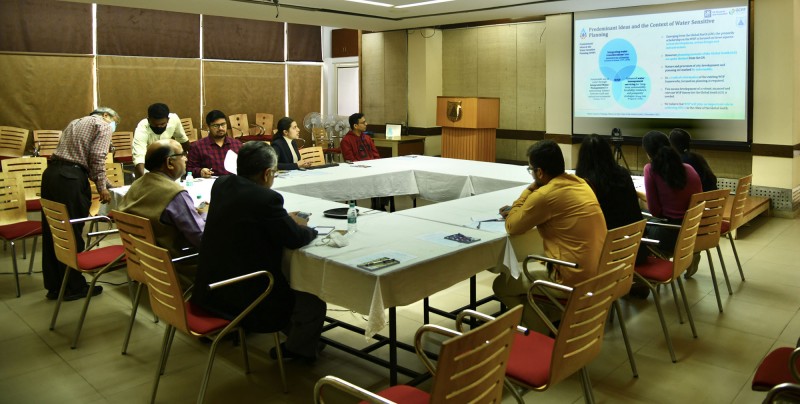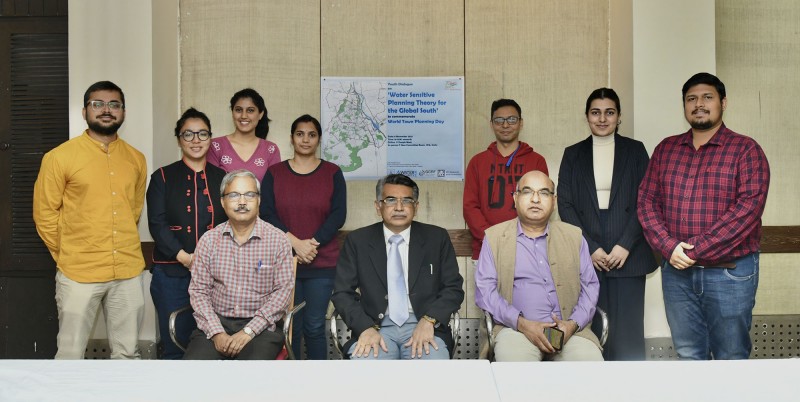 In the past few months, members from both the IIT Delhi and SPA Delhi teams have organised and held a large number of engagements and activities. Colleagues attended the Uttar Pradesh Climate Change Conclave, organised by the Uttar Pradesh Department of Environment, Forest and Climate Change. Organised ahead of COP26 in Glasgow, team members spoke on climate vulnerability in Uttar Pradesh, implications of the IPCC AR6 report for India, and data information needs for addressing climate change.
As part of an ongoing collaboration, a virtual meeting was held with Delhi Jal Board (DJB), the government agency responsible for potable water supply to most of NCT Delhi, to discuss data sharing and water quality monitoring. Strengthening relationships with multiple stakeholders, team members also attended and spoke at: the Indian Chamber of Commerce Annual Sessions (meeting with Ministers from different departments); the World Climate Research Programme (WCRP) Southern Asia forum; Adaptation Futures Conference; the Water Security and Climate Change Conference; and the Fifth World Congress on Disaster Management.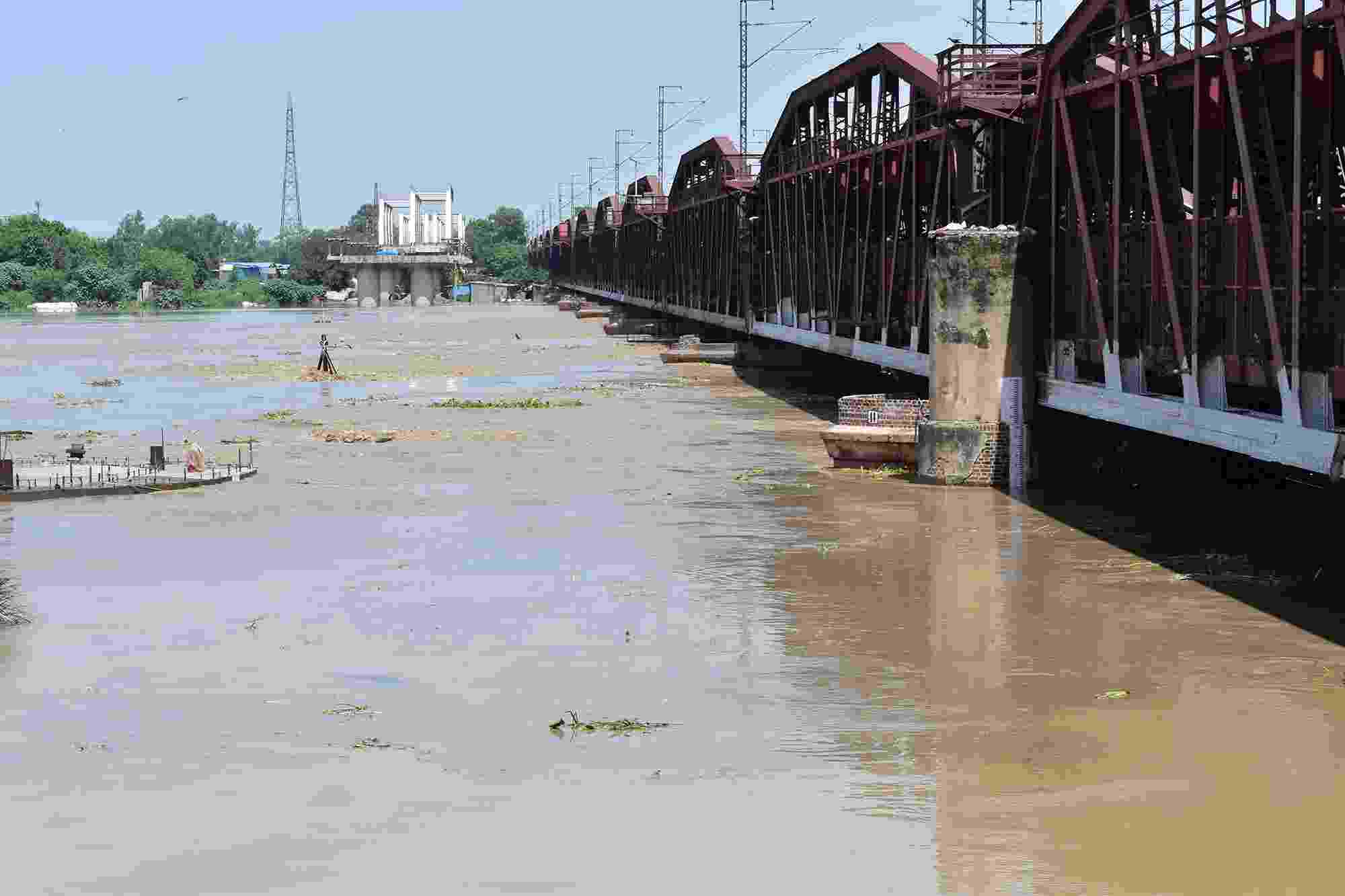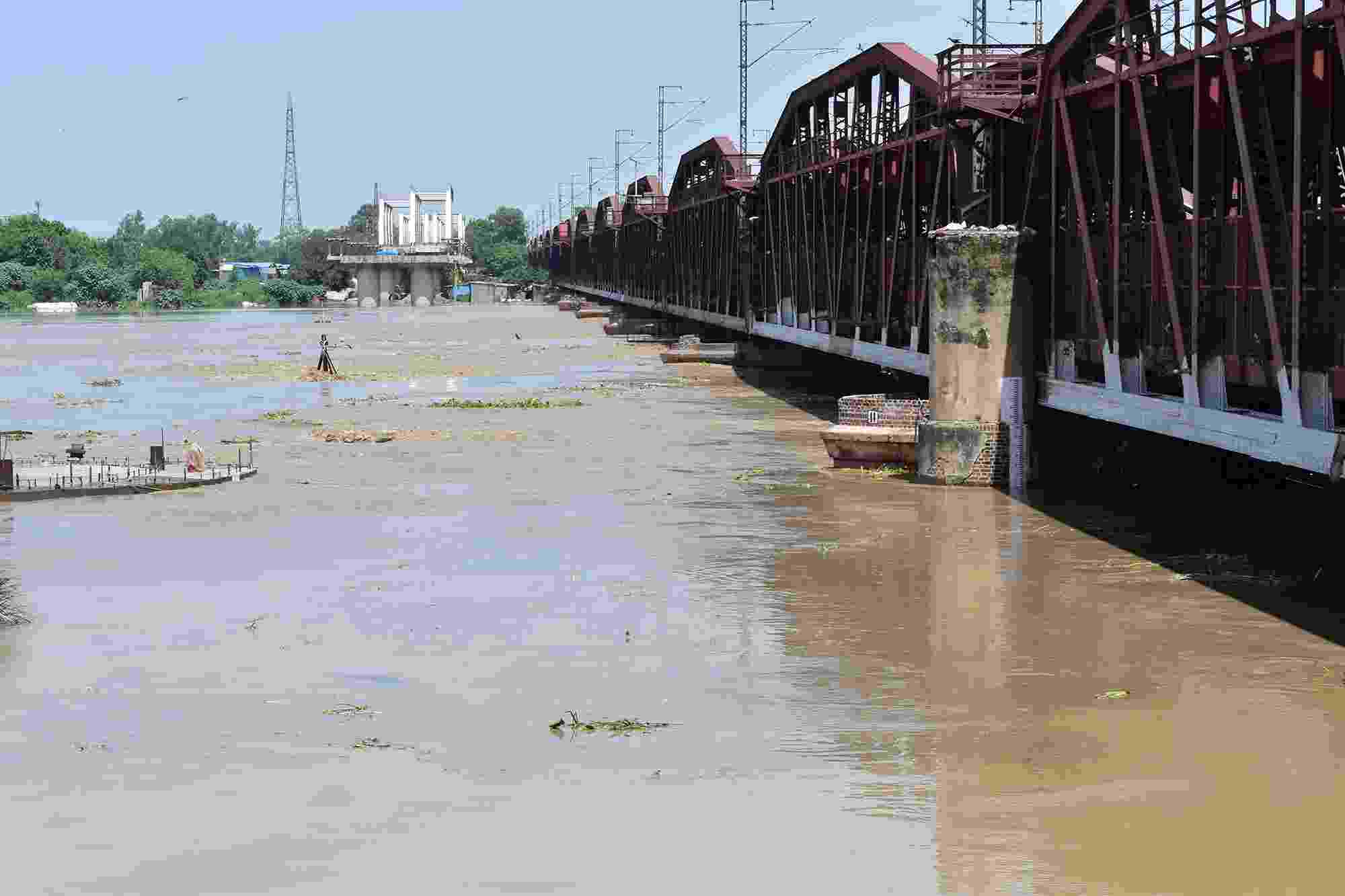 Hub members have also been making appearances in the local press. Prof Ashwin Gosain from IIT Delhi recently gave interviews for both The Hindu Newspaper and The Indian Express, sharing the reasons that roads in Delhi flood during monsoon season, and how climate change impacts may lead to a higher intensity of rainfall in the Delhi National Capital Region.
The IIT Delhi campus serves as a mini township model and pilot region for the India team's work, providing opportunities to test methods and tools for scaling up to large regions. As part of the ongoing water quality monitoring and pollution research, further water quality sensors have been installed in several locations on the IIT Delhi campus. The team is also continuing their work with research partners the Janya Collective, a not-for-profit organisation working to include and integrate people of urban informal and low-income communities into development planning and processes.
Finally, the SPA Delhi team has developed and received approval for an elective module on water security and sustainable planning and development, which will be offered to planning students based at SPA Delhi from this year.
Read next: May 2022 update