Collaboratory update June 2021 | Ethiopia
Alongside the ongoing COVID-19 pandemic, Ethiopia has also been experiencing internal conflict related to the region's politics and upcoming election. With regular power cuts and internet blackouts, continuing their work has been difficult for our Ethiopian collaboratory team, but they have continued to push forward as much as possible.
01 June 2021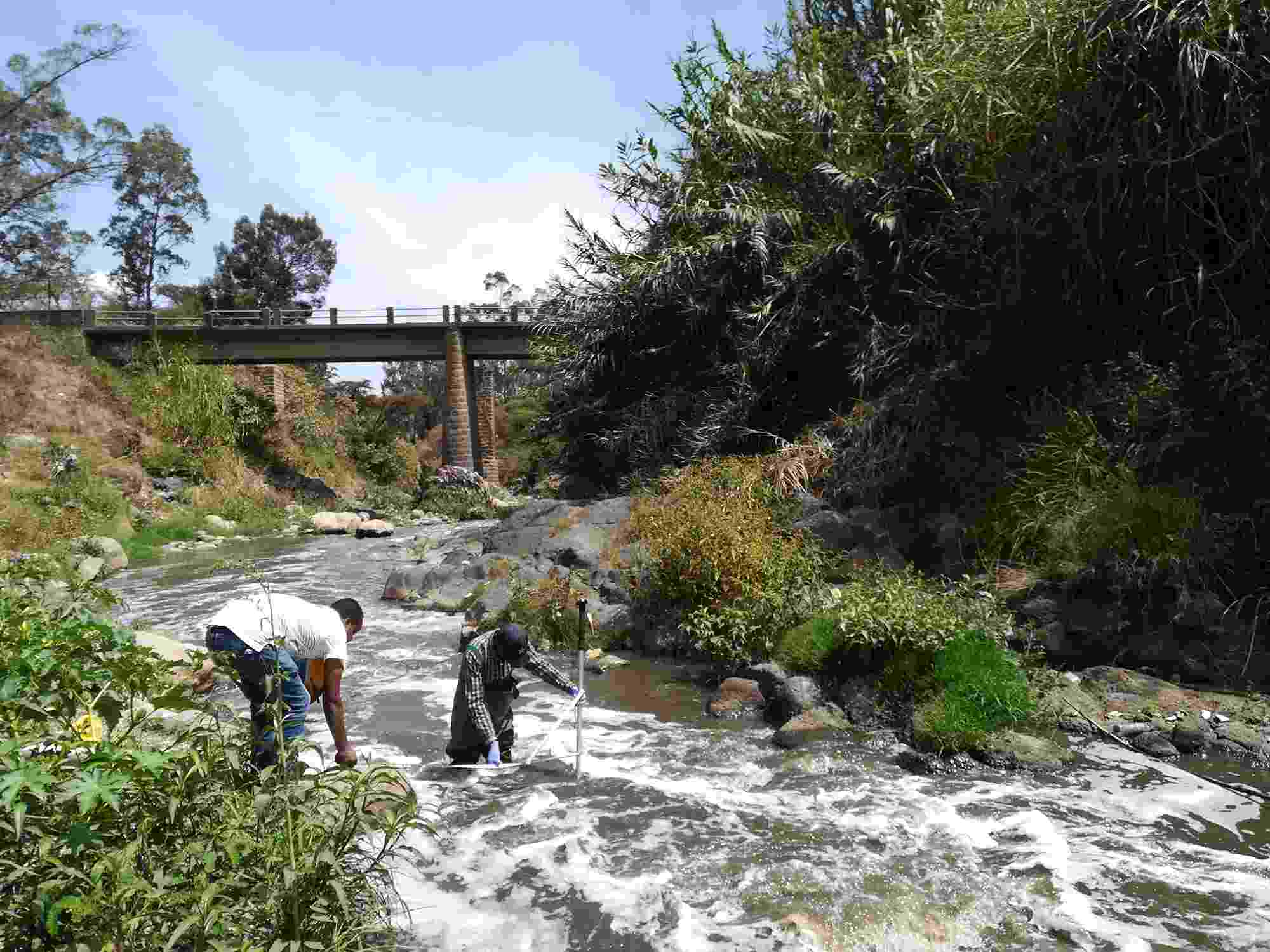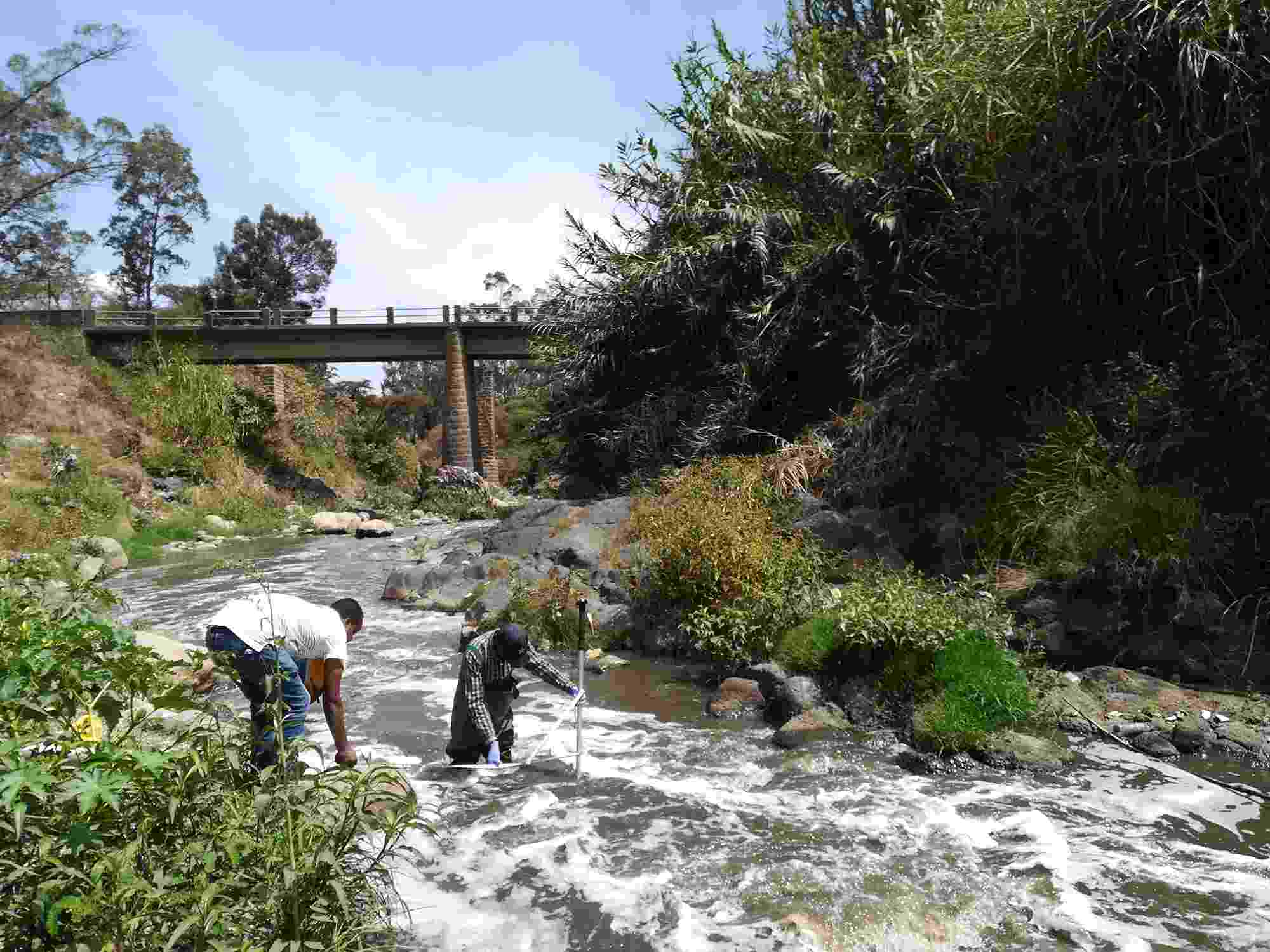 In March, the Water Security Hub celebrated World Water Day, sharing the multiple and diverse values of water in a series of short videos. As part of the celebrations, colleagues at IWMI took part as panellists at a World Water Day event organised in collaboration with the Ministry of Irrigation and Energy, and produced a water values film showcasing the values of water held throughout Ethiopia. Partly as a result of this work, the team were able to liaise with the Ministry of Water Resources, and help them integrate multiple water values into their policy reform. Additionally, during a workshop focused on payment for ecosystem services and principles of polluter payments, the team shared the video and received great feedback, with many participants keen to share it with their own networks.
Watch the video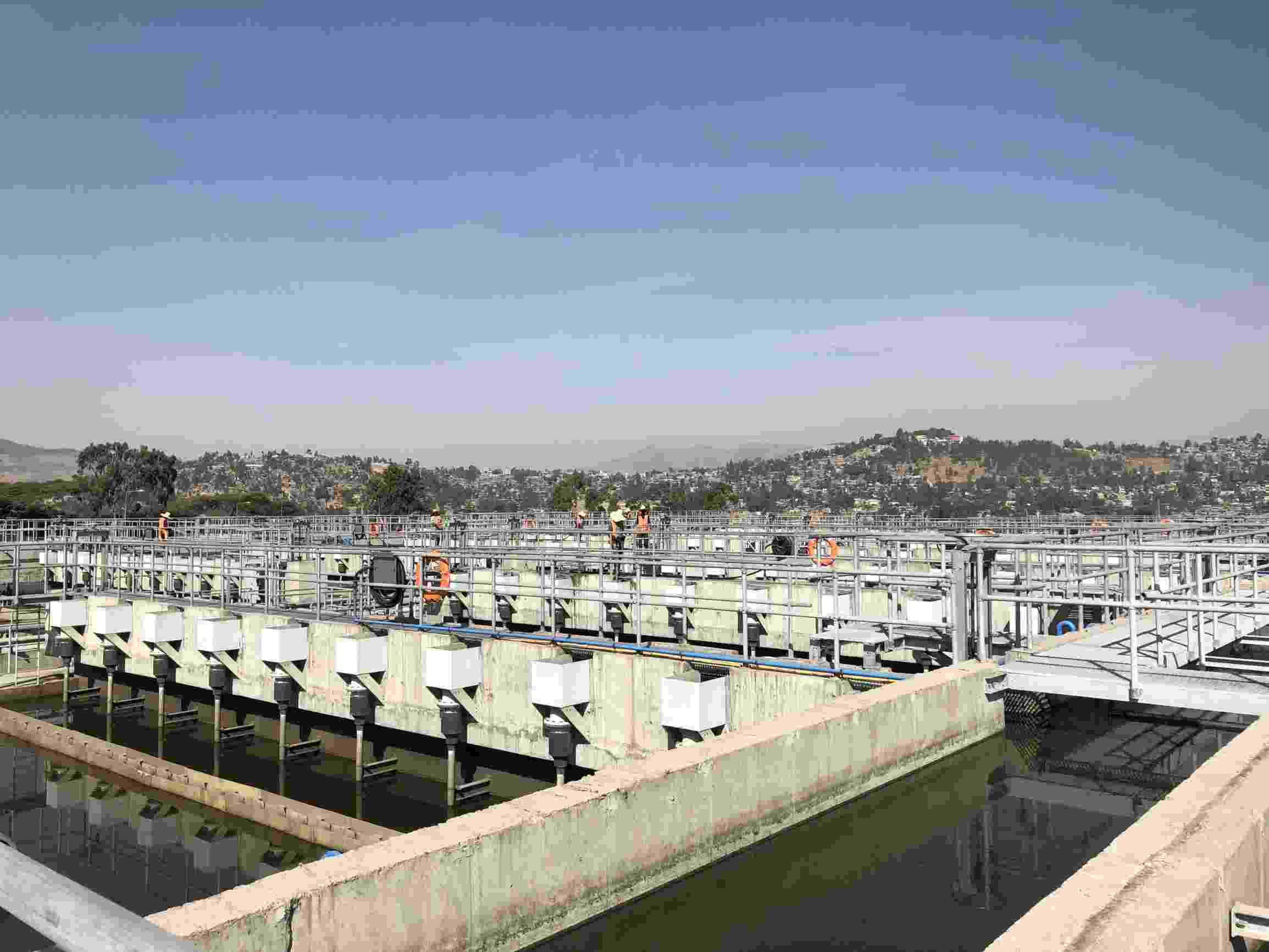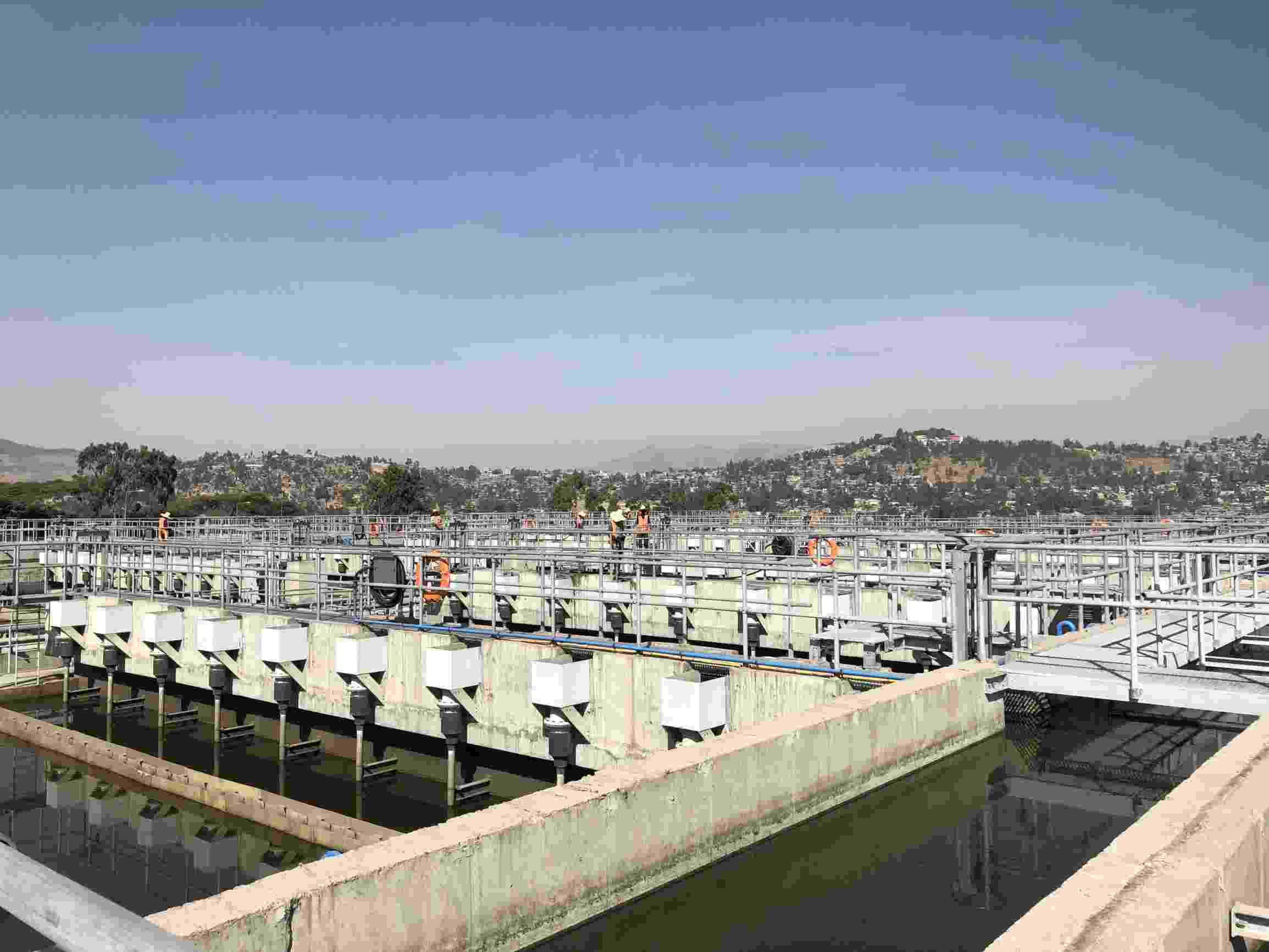 Throughout March, the WLRC team was engaged in the National Ambient Water Pollution Control Roadmap organized by the Federal Democratic Republic of Ethiopia Environment, Forest, and Climate Change Commission (EFCCC), helping to develop a water quality management roadmap. This was a good start to WLRC and EFCCC collaboration, which will allow the Hub to contribute towards water pollution control for all water bodies throughout the country. To further strengthen continuing collaborative efforts with basin organisations, the Ethiopia team are also currently facilitating training on water evaluation and planning system (WEAP) models.
A cross-Hub team, led by the Ethiopia collaboratory, worked together to deliver training related to hazard control to department heads in the Addis Ababa Water and Sewerage Authority (AAWSA), particularly team leaders from the Akaki and Kotebe wastewater treatment plants. The training covered types of occupational hazards, methods of controlling and assessing hazards, and factors of PPE selection. A leaflet designed to better protect wastewater workers from health hazards associated with wastewater was also produced by the team. Prepared in English and Amharic (the local language), the leaflet has been well received by department heads and team leaders at AAWSA and will be distributed to AAWSA staff.
As part of research into enhancing water security for agriculture in the Abbay river basin, a number of field visits have been carried out by the Ethiopian collaboratory. To understand agricultural water management practises and climate risk management, the team conducted surveys and collected secondary data that will support the characterisation of the spatio-temporal hydro-climatic variability, climate change, and hydrologic regimes in the basin. Similarly, data on industrial, agricultural, and energy sector development, and groundwater availability in the Awash Basin is being collected in collaboration with Hub members at University of Oxford. The team hopes that research on future economic development scenarios, with a specific focus on energy demands and water needs, will help inform decision making in regards to water security and planning under climate change.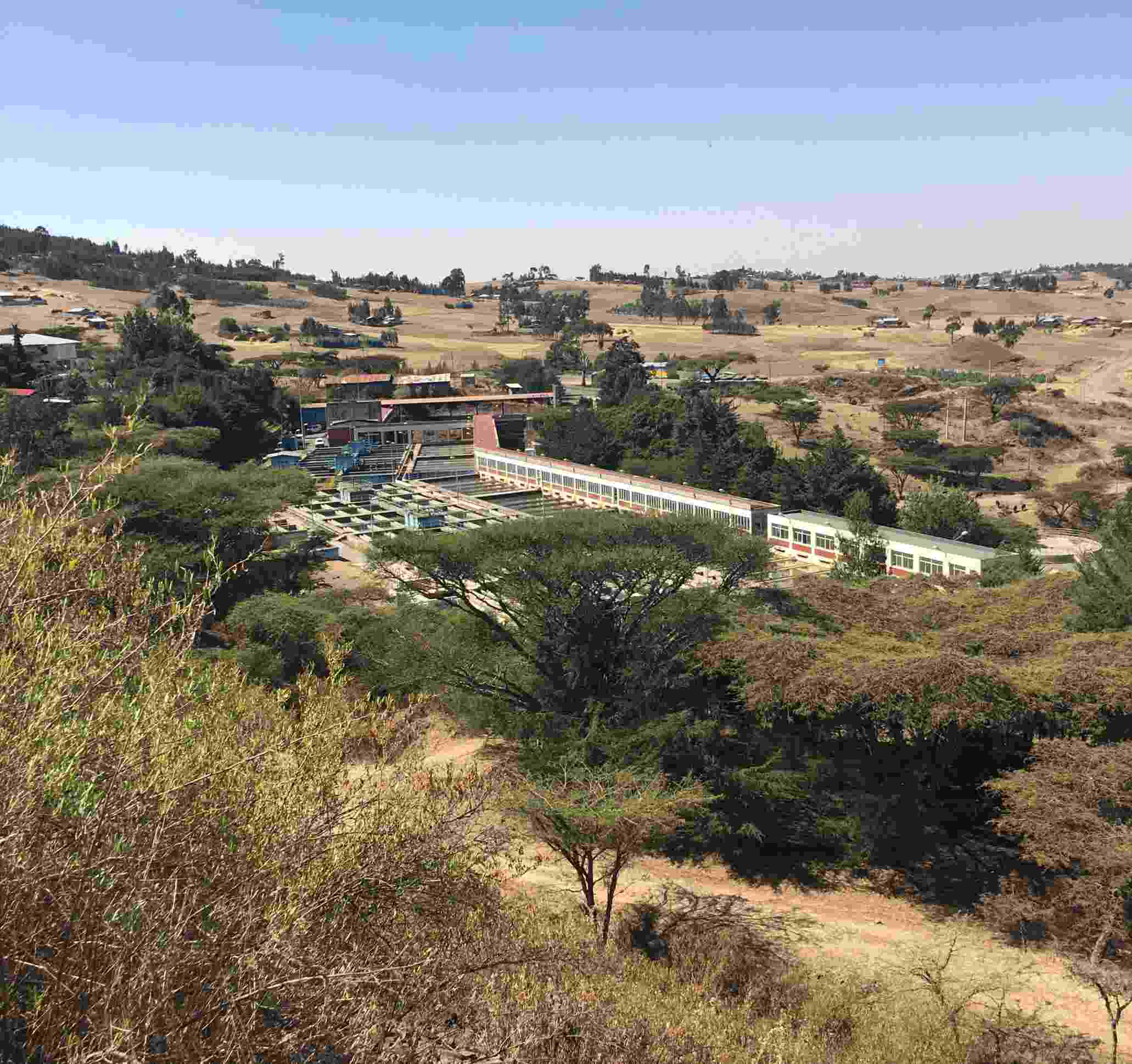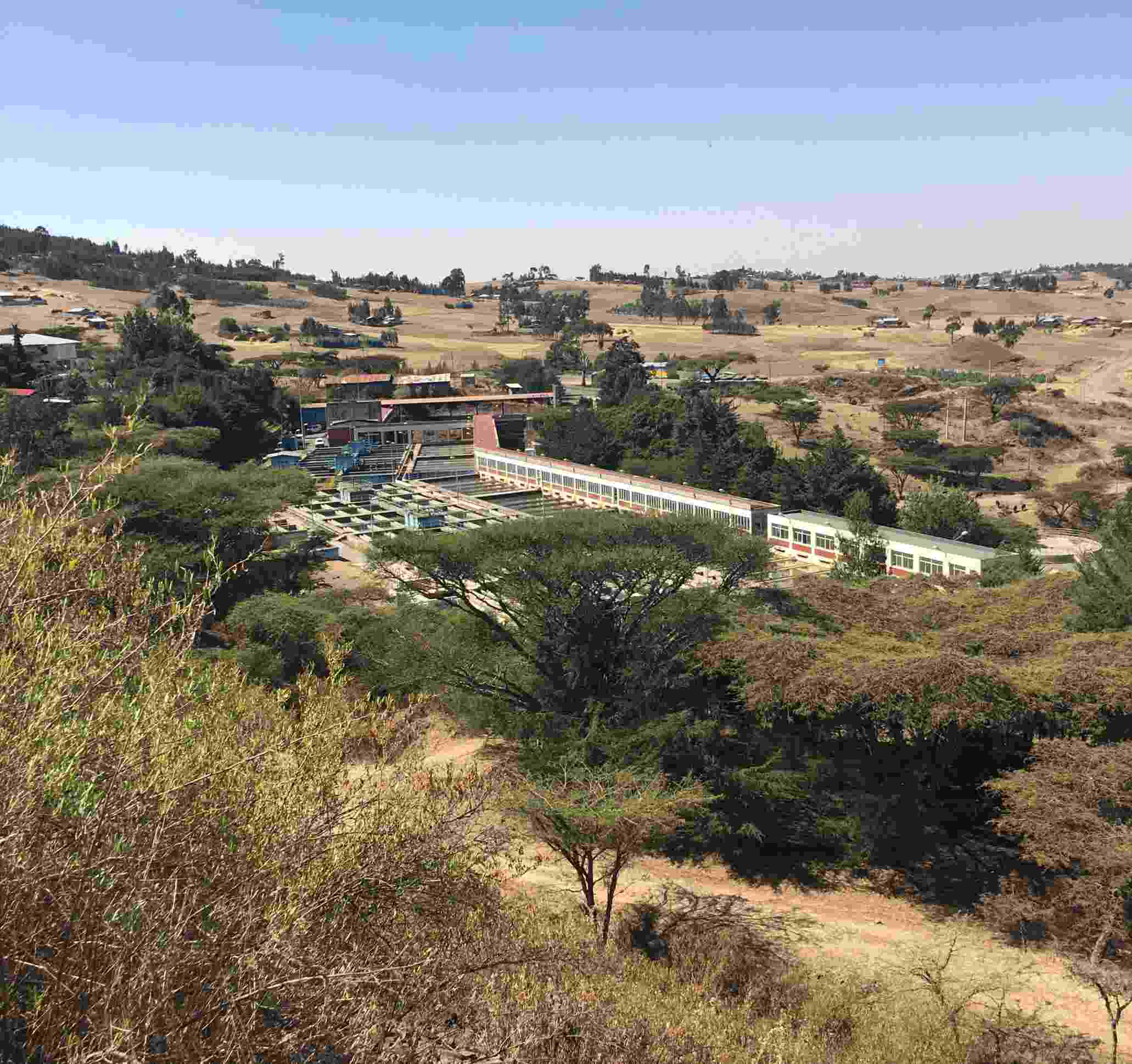 As well as this, the Ethiopian collaboratory have also been working with Oxford colleagues on water security and health linkages. A working paper on drought impacts on WASH services and health is in progress. Progress so far highlights that greater attention and research is needed to understand specific challenges of the effect on water service delivery, wastewater, sanitation and hygiene, in order to plan for risk mitigation and adaptation. The outcome of such research will help enable service providers and policy makers to make reliable plans, and providing drought-adaptation infrastructure will serve to improve the resilience of water and wastewater services, and reduce the consequences for health during such climate-related events.
Members of the Ethiopia team organised a field trip to the Legedadi Reservoir in the Akaki sub-basin. Ten members of local flood affected communities joined IWMI colleagues on the visit, where reservoir operators explained the decision-making processes involved in releasing flood water. Going forwards, the community members will be working as citizen scientists together with reservoir operators, to exchange flood hazard information and disseminate early warnings to the community. The team is exploring if this could lead to community-based water risk management.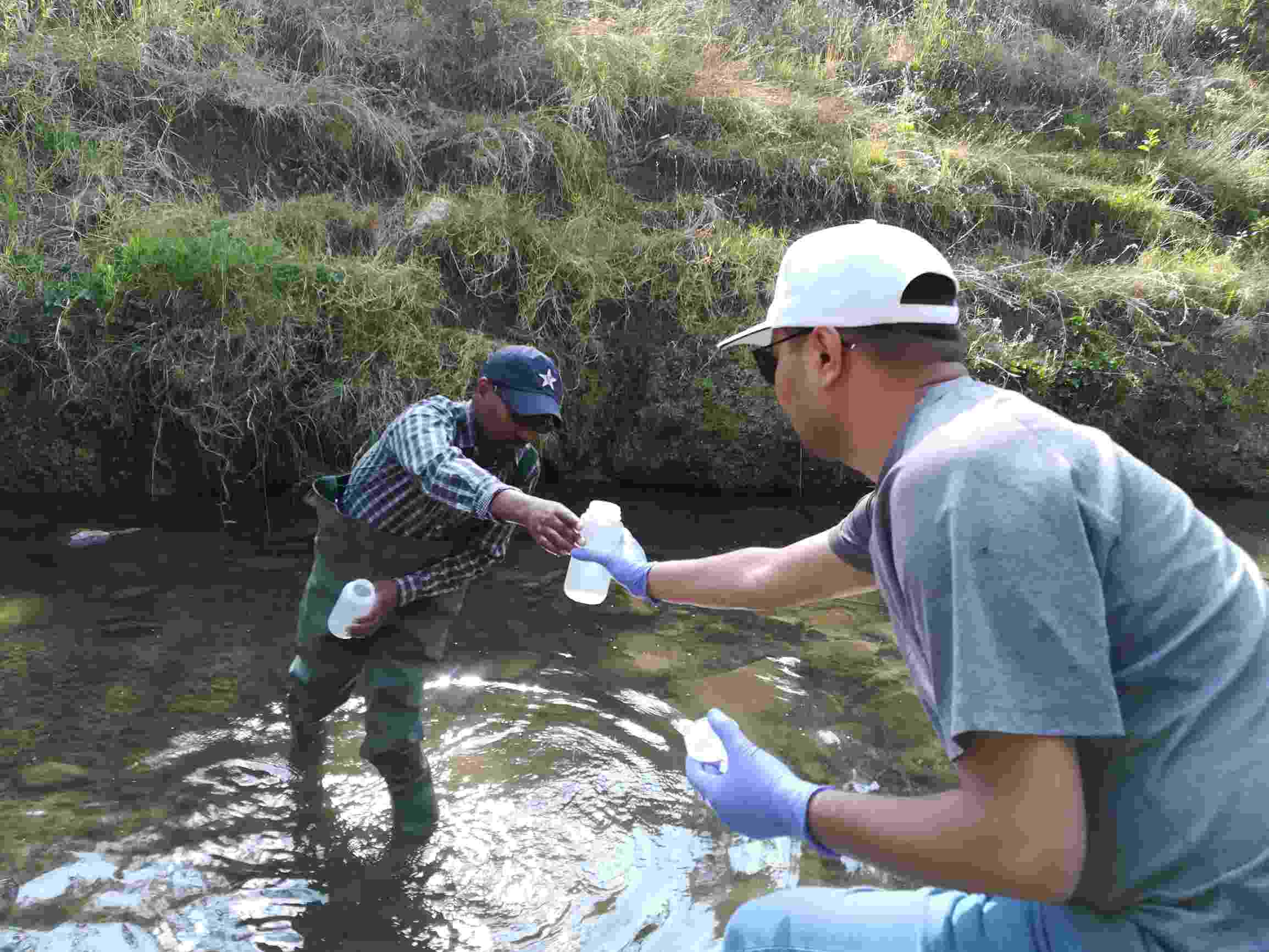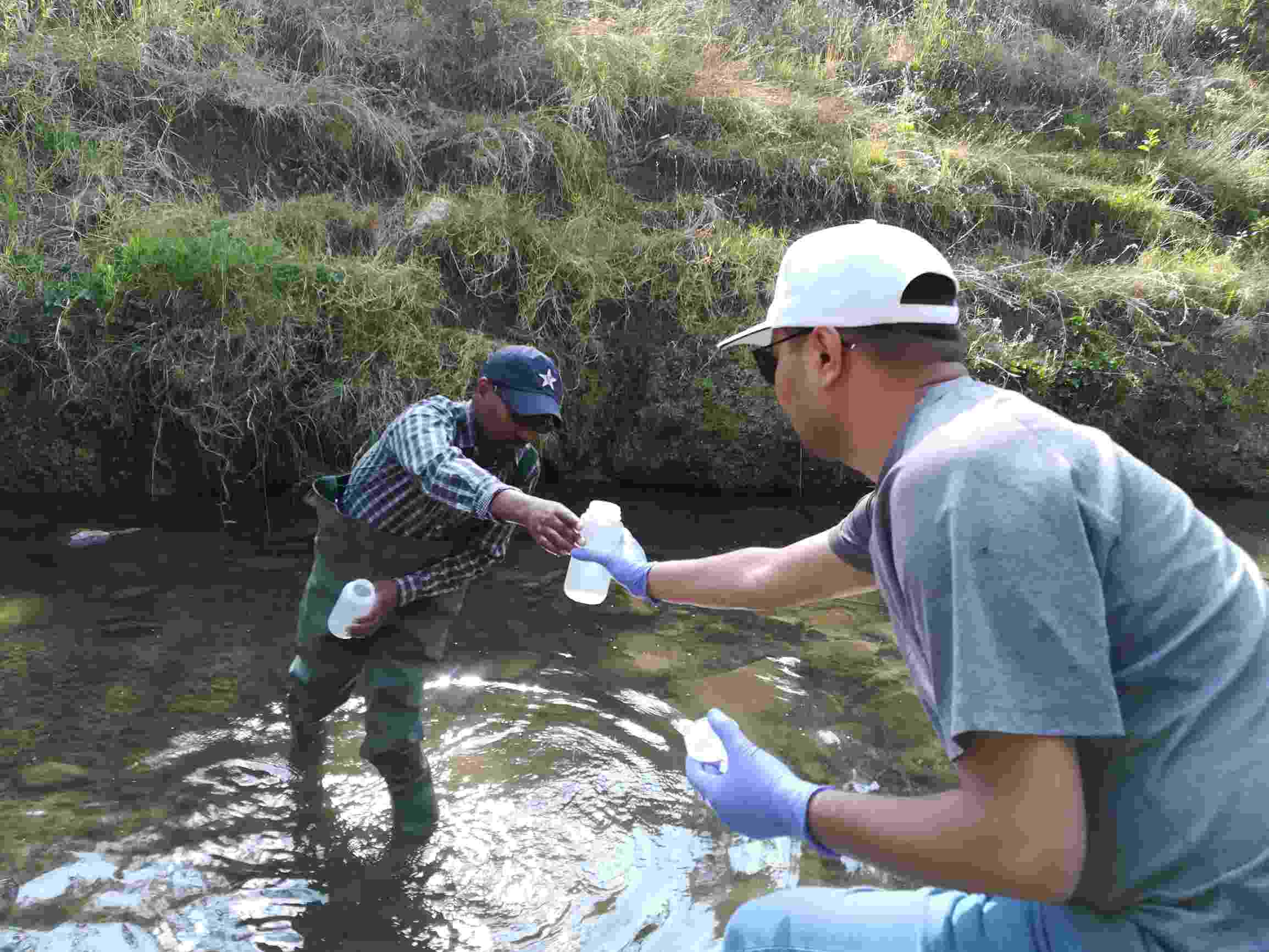 Citizen scientists are also contributing to other aspects of work in the Ethiopia collaboratory, with daily and weekly river water level data, and velocity measurements. This collective activity, alongside the water quality sampling that AAWSA are assisting with, will help provide data and information for pollution hazard mapping. A journal paper on the water quality of the Akaki catchment, focusing on seasonal and spatial differences and source tracking, is in progress.
Finally, a cross-Hub conceptual framework for understanding intra household decision-making and household water use and allocation has been drafted. Household survey and focus group discussion tools have been developed by the team - questionnaires have been prepared, and the sample district areas for surveys have been identified, ready for data collection to begin. Sub-themes of research within intra household decision making have also been developed, including how power dynamics in the household influences who benefits most from water use and allocation regardless of who in the household makes the decision; and how differences in access to water impact how women are able to engage in their own productive income earning activities. There is also the possibility of collaborating on a similar survey with the Colombian collaboratory team.
Read next: October 2021 update