Collaboratory update August 2023 | Malaysia
25 August 2023
The young people of today are the world leaders of tomorrow, and the Hub is committed to making environmental and climate education accessible to all for a more sustainable future. Our Malaysia Collaboratory has been working closely with a number of schools in the Johor River Basin, developing engaging educational programmes to enhance understanding of water security and the environment. The team's most recent project was a climate change awareness programme with a primary school in Sekolah Kebangsaan Sungai Telor. Consisting of hands-on modules covering climate change, urban planning, water quality, and using rain gauges and weather stations, the programme was well received, and the school has already requested the team return to deliver a second iteration in the next academic year.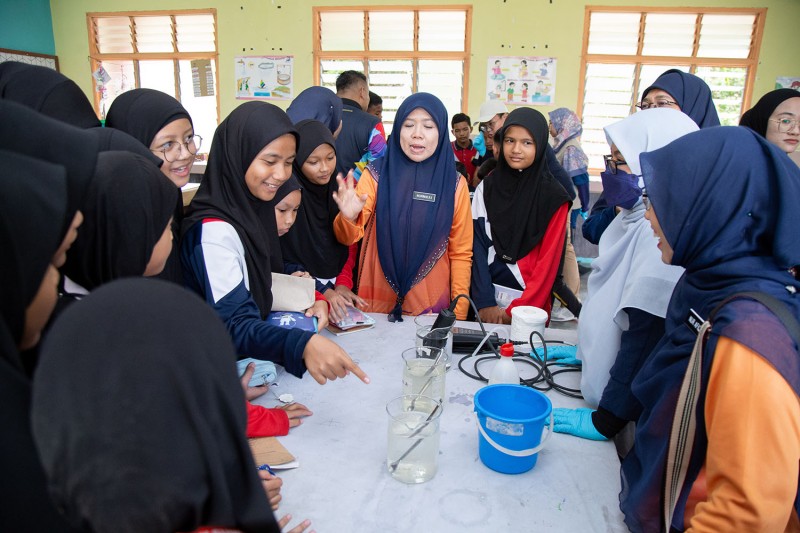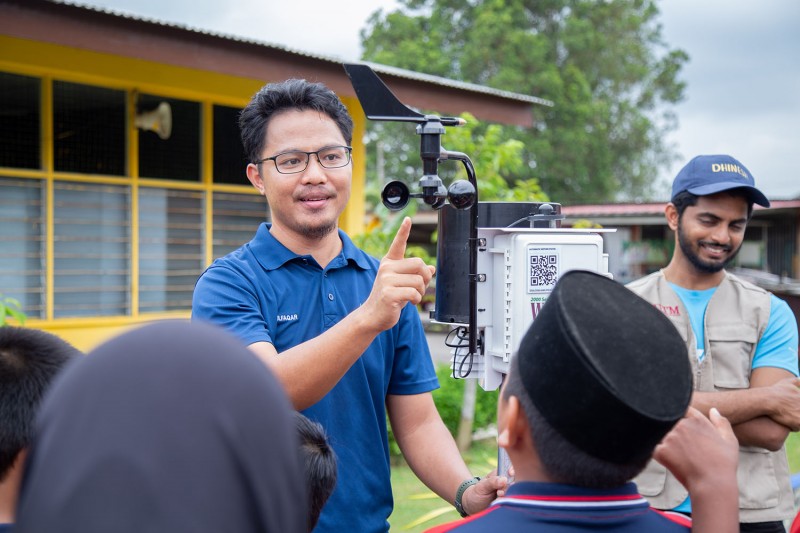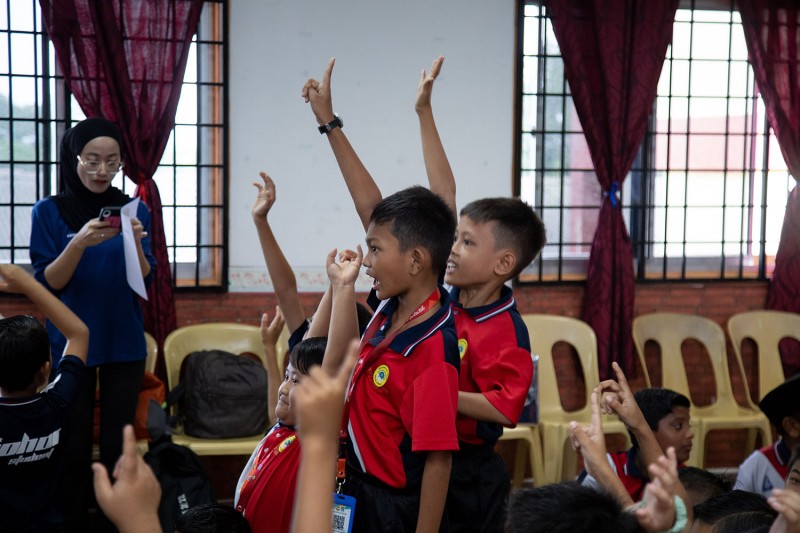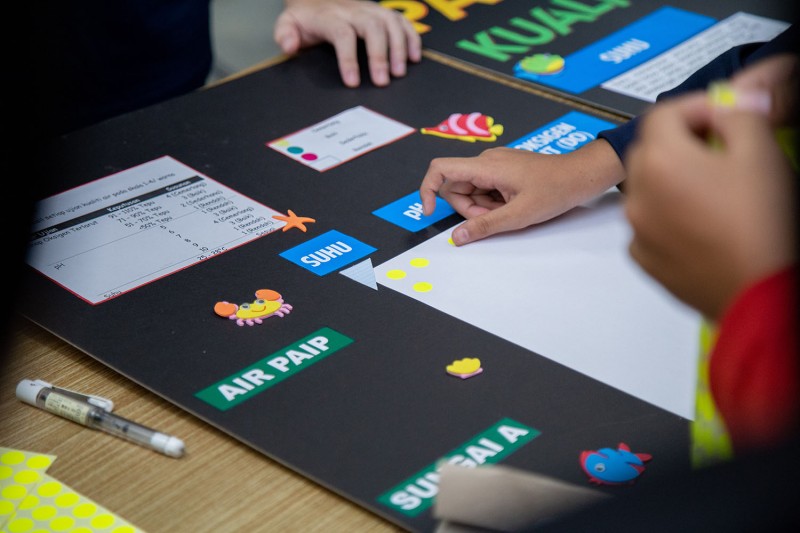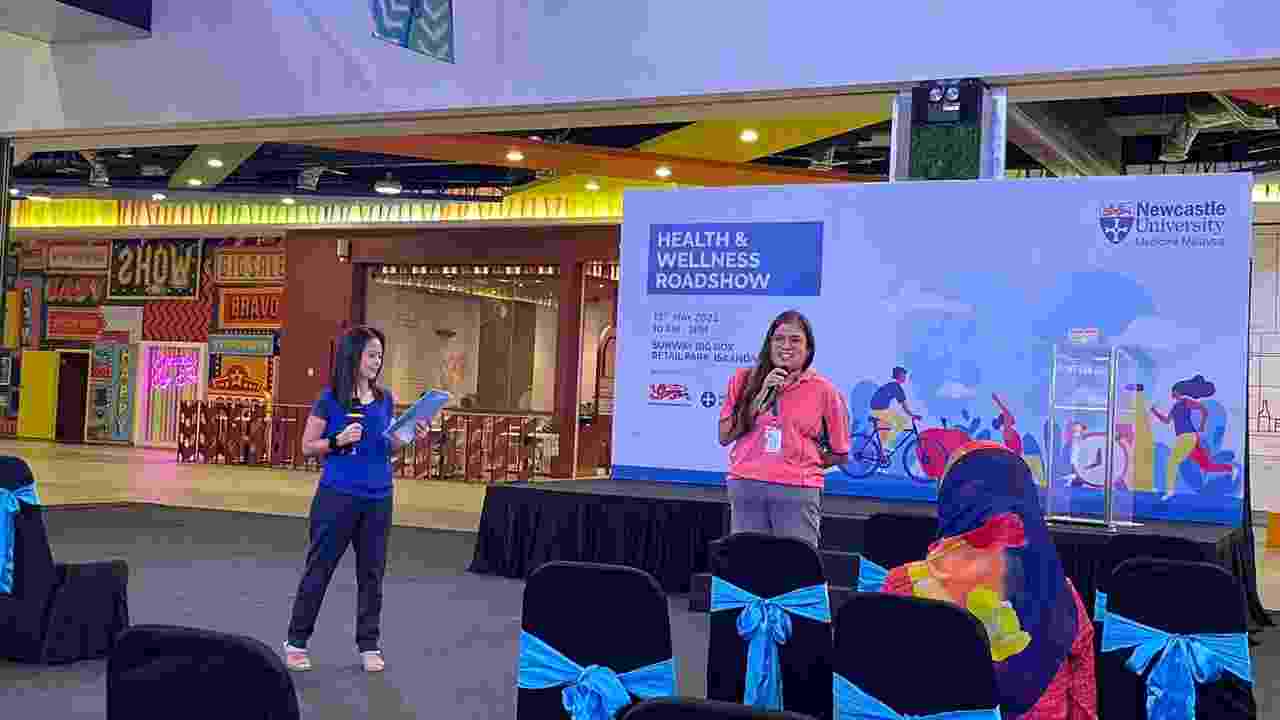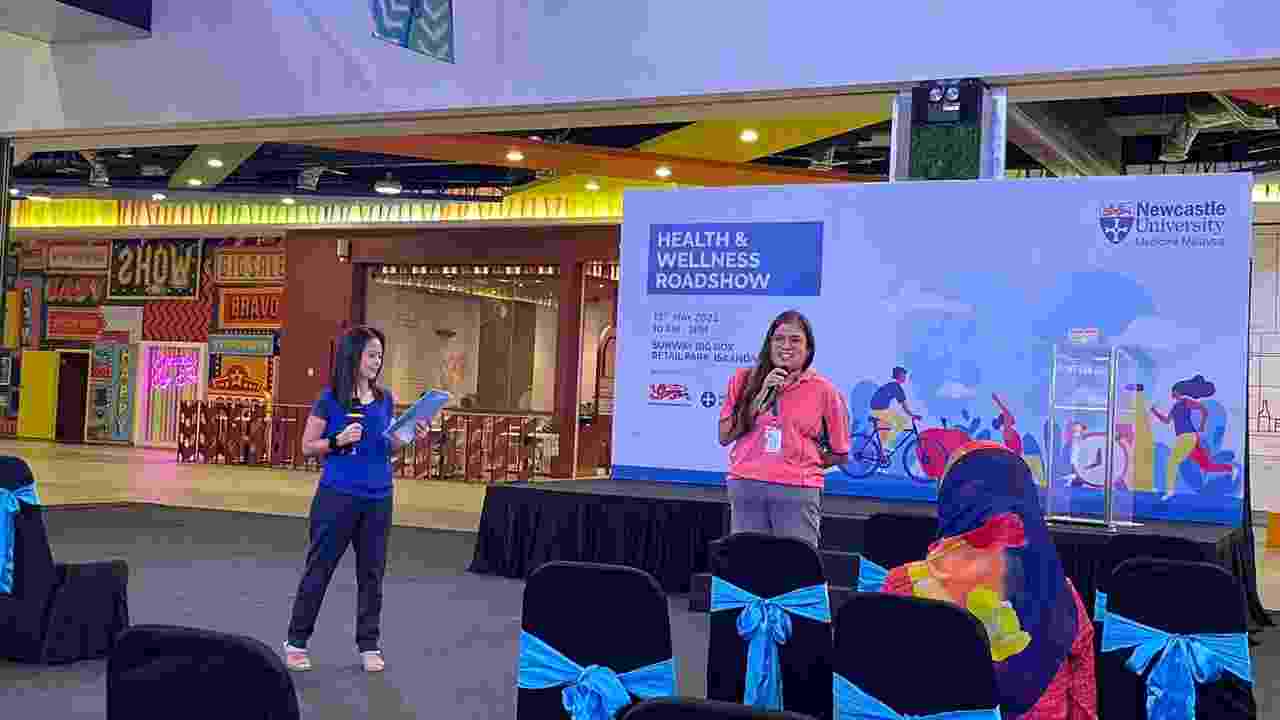 Community engagement is critical in addressing water security challenges around the world, and our global team strives to raise awareness of water security amongst communities in each of our programme sites. Dr Cindy Lee Ik Sing, from our NUMed team, spoke at a health and wellbeing roadshow held in Iskandar Puteri, designed to encourage healthy lifestyles, and prevent and manage disease, with a focus on natural resources. Dr Cindy's talk, 'Water, Water Everywhere: Making the Most of the World's Essential Resources', aimed to help the public understand connections between health, resources, and the environment.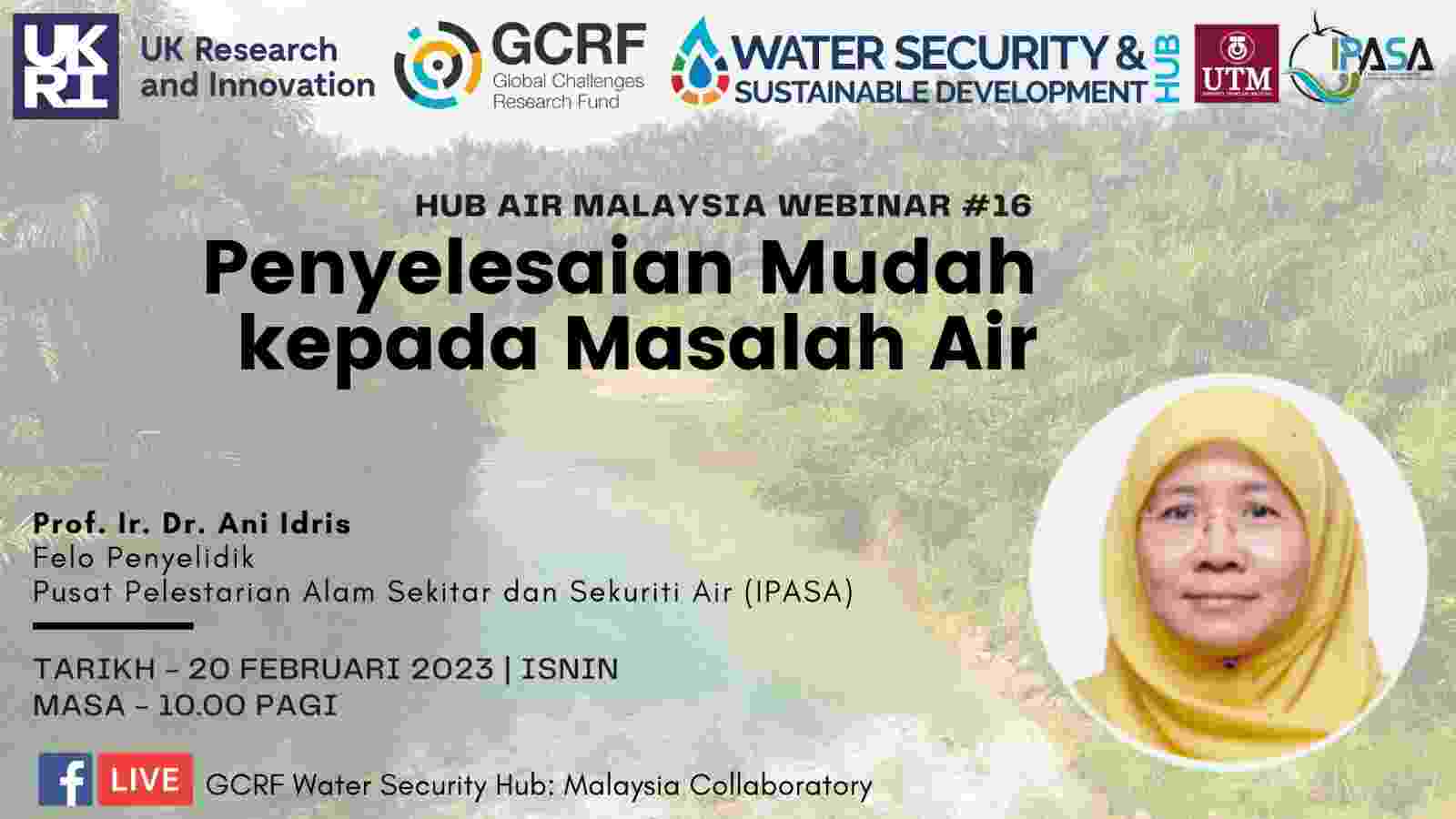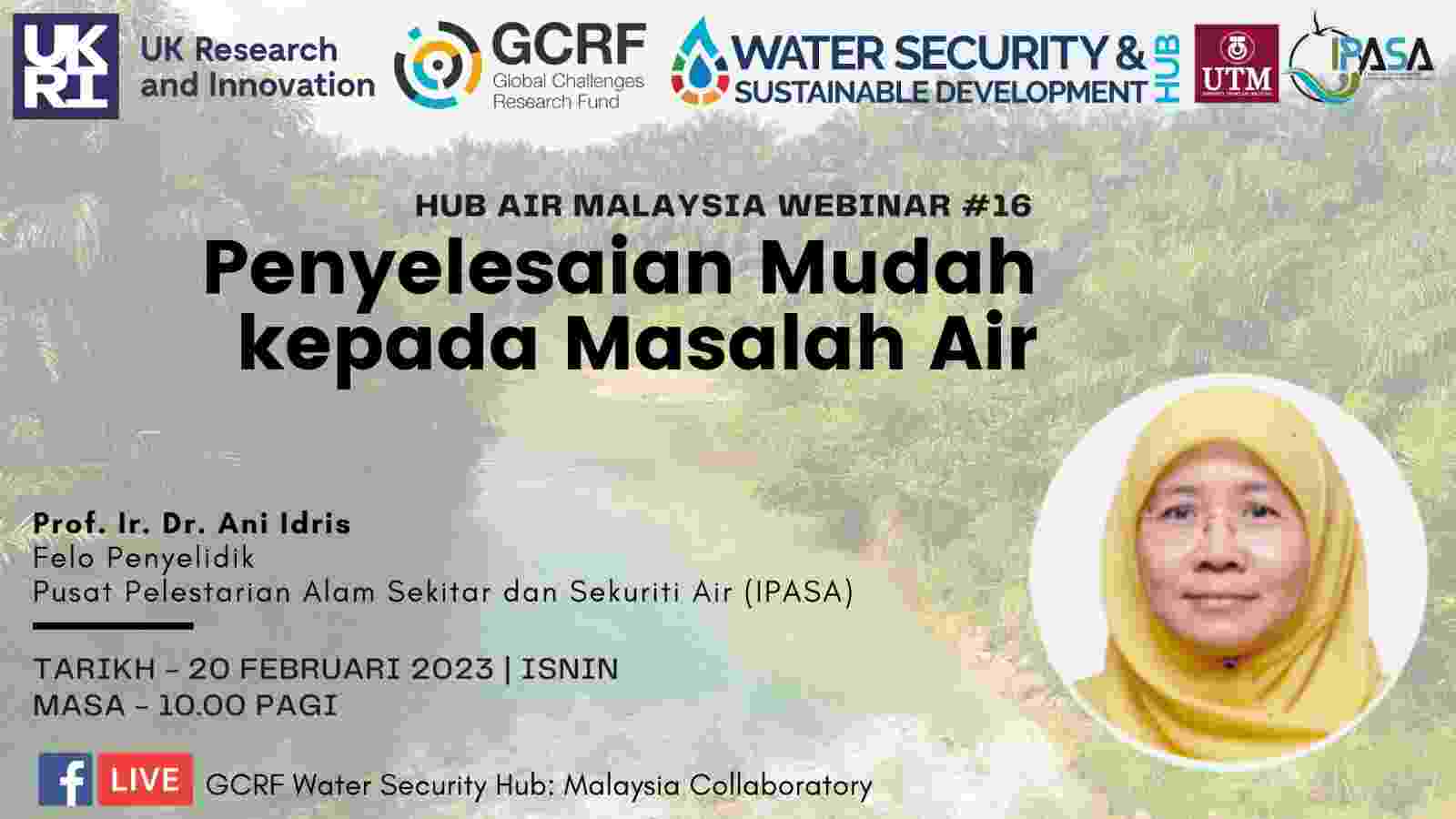 It is becoming increasingly apparent that improving wastewater treatment is key to both human and ecosystem health, and reducing our overall water consumption. One of the latest instalments of the Malaysia team's public webinar series, 'Air Malaysia', featured guest speaker Prof. Ir. Dr. Ani Idris, who's research focuses on solutions to wastewater from the manufacturing industry. During the webinar Prof Idris shared insights from her recent work, exploring the treatment of glove manufacturing plant effluent using hollow fibre nanofiltration membranes with a foam fractionator as pre-treatment. The glove industry requires a huge amount of water throughout the leaching, cooling, rinsing, and washing processes involved, and Prof Idris' project aims to introduce manufacturers to nanofiltration technology and how it can help the industry become more sustainable, and even reduce costs.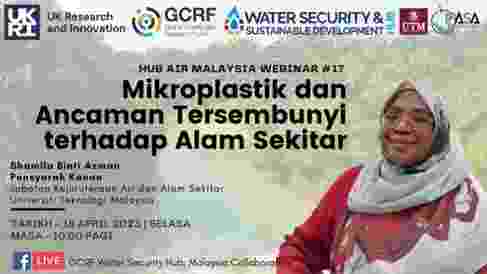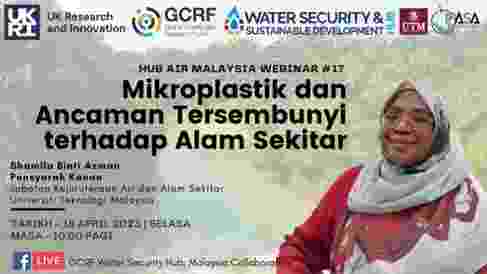 The 17th instalment of the successful webinar series, 'Microplastics and Hidden Threats to the Environment', featured Dr Shamila Binti Azman from UTM. As microplastics continue to turn up in startling places, from sea ice to human blood samples, it is clear that focus and action are needed. Dr Shamila shared her knowledge on microplastics, explaining some of the key ways they end up in the aquatic environment, including industrial shipping, synthetic sandblasting, cosmetics, fishing, and the breakdown of plastic packaging. It is hoped that by sharing information like this with the public, we can help encourage more environmentally considerate behaviours.