Collaboratory update April 2023 | Malaysia
05 May 2023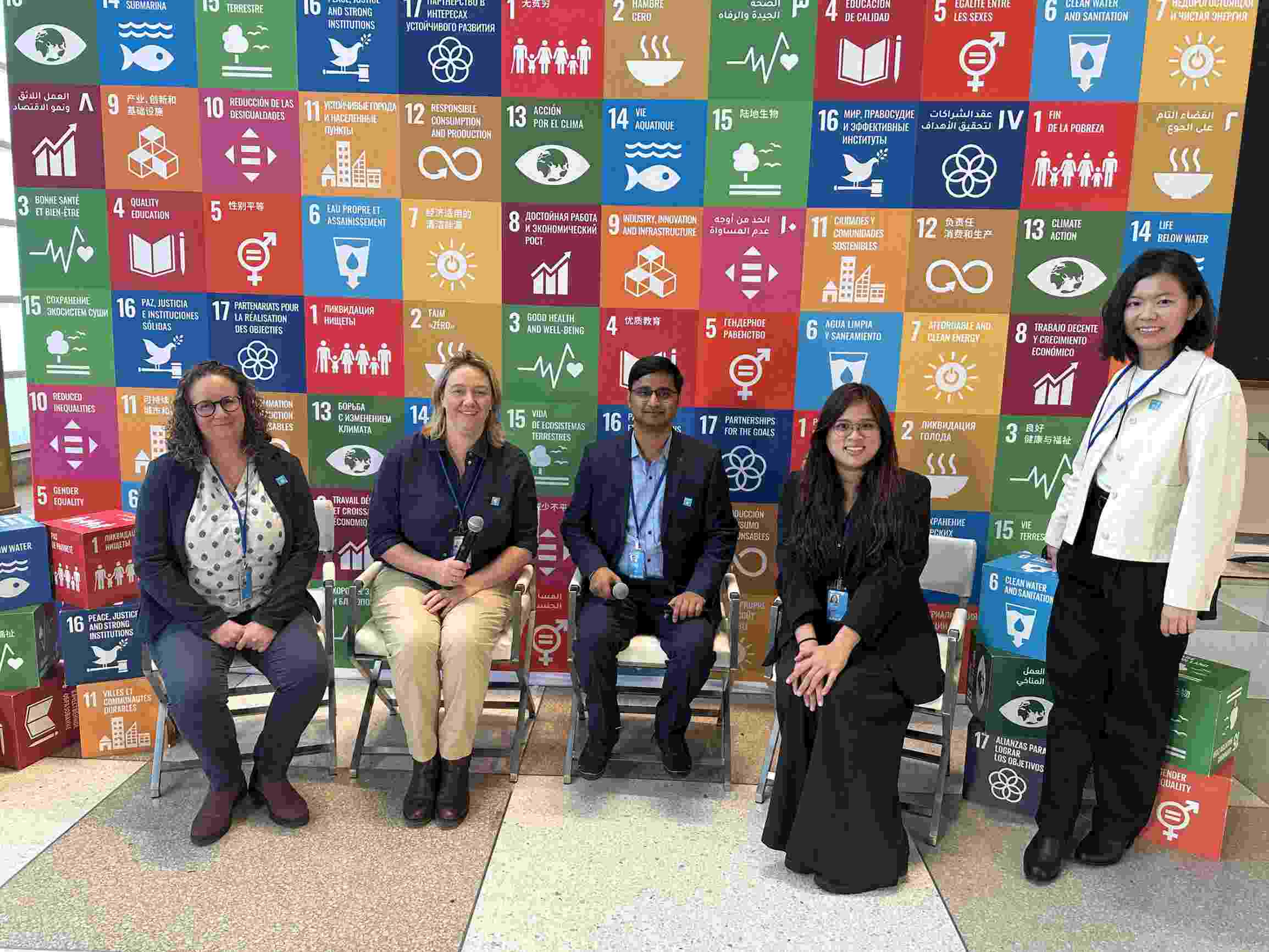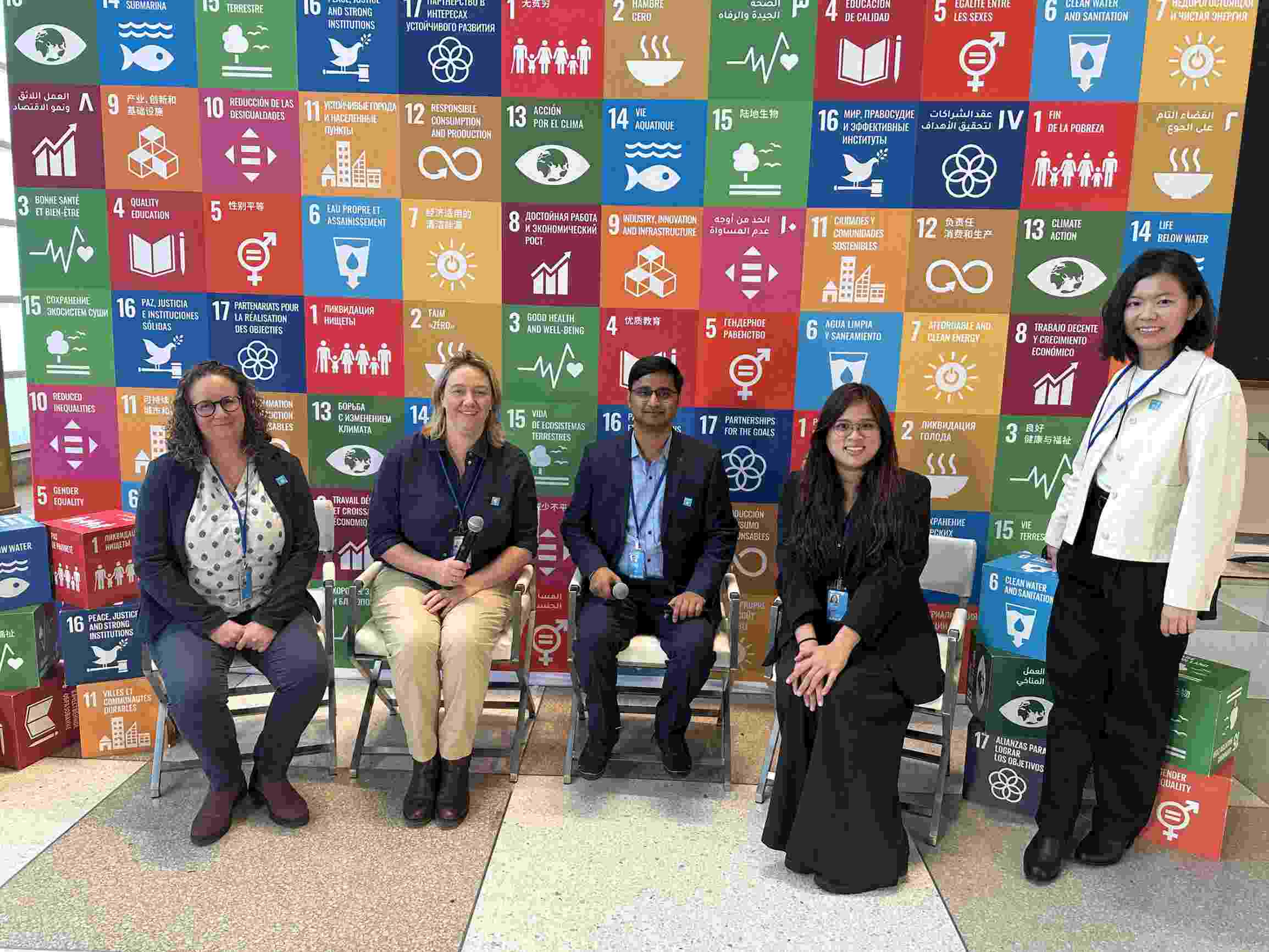 This World Water Day, the Hub was privileged to be invited to deliver one of the side events taking place at the UN Water Conference in New York. Our session, 'Systems approach to achieving water security in a changing climate', offered participants insights into the Hub's innovative approach and diverse research, with colleagues from across our global team sharing the importance of localised context and solutions. Dr Michaela Goodson, Dr Cindy Lee Ik Sing, and Miss Kwa Yee Chu from our NUMed team explored the Malaysia Collaboratory's work in the Johor River Basin, covering linkages between water quality and health, and how our interdisciplinary methods break down siloed ways of thinking, combining multiple research strands to create greater understanding. The Conference may be over, but our work and dedication to achieving SDG6 goes on. Read all about the UN Water event here.
As well as enabling interdisciplinary research, the Hub's model also provides opportunities for capacity building amongst our early career members. Dr Cindy Lee Ik Sing visited Newcastle University this spring. "My secondment to Newcastle University was a great experience that has benefited my career and personal development. During my stay, I had the opportunity to visit colleagues at Leeds University too. Undeniably, one of the most enjoyable aspects of secondment is the chance to work with new people and experience different work cultures. It's a fantastic way to learn new things, tackle new challenges, broaden professional networks, and develop fresh perspectives - an unforgettable career experience."
One of the Hub's cross-cutting research themes is water governance. In each of our Collaboratories we are exploring and evaluating water policy, management, conflict (including competing values and trade-offs), and overlaps or gaps between authorities. Our Malaysian colleagues are collaborating with local agencies, authorities, and stakeholders in the Johor River Basin to further understand their perceptions and views on power, and their own level of influence in decision-making processes in the region. Interviews have been held with planning and engineering representatives in forestry, fishery, and planning departments, as well as local authorities. The Malaysia Collaboratory also met with their Stakeholder Steering Committee to share current findings and collaboratively plan future steps that address the needs of multiple stakeholders and government agencies.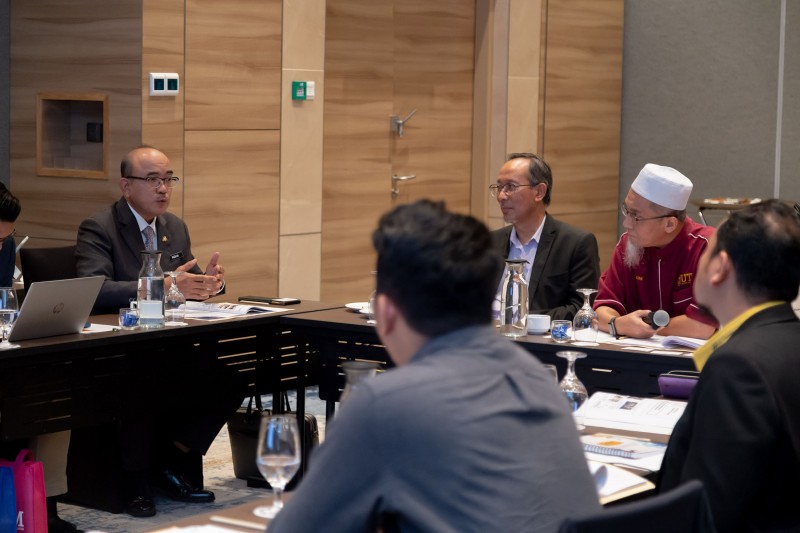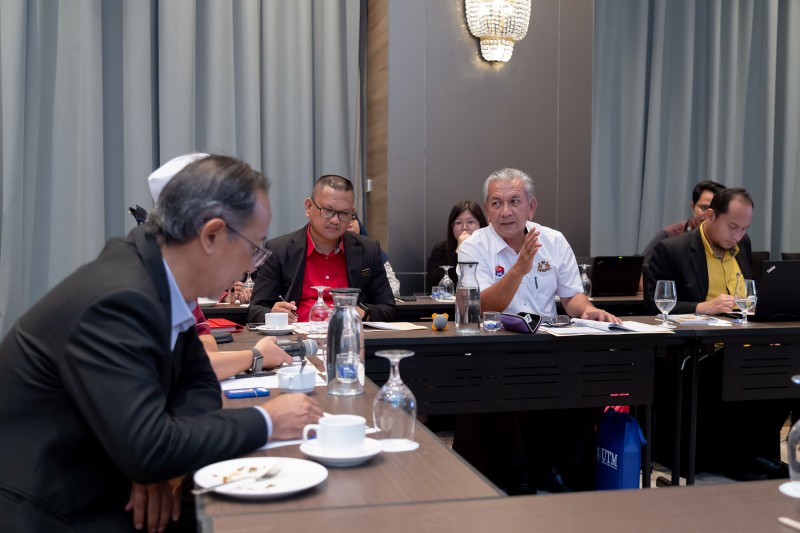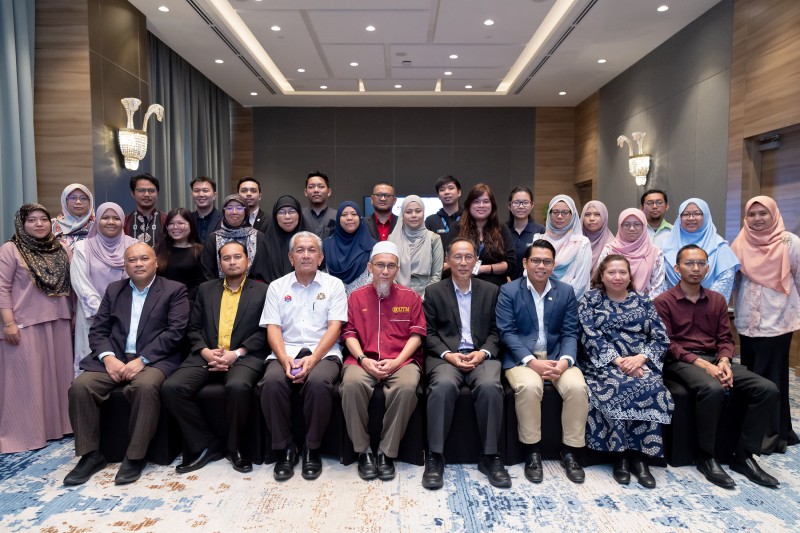 Finding ways of recycling and reusing water to reduce our overall water consumption is a crucial element of both long-term sustainable water resource management and climate change adaptation and mitigation. With pressures on water resources around the world increasing at an exponential rate (drought, flooding, over-abstraction of groundwater, for example), the latest instalment of the Malaysia team's successful 'Air Malaysia' public webinar series seems aptly timed. Guest speaker and UTM alumnus, Mr Ahmad Dzuhri bin Jaafar, from integrated water and wastewater solutions company Aliran Ihsan Resources Berhad (AIRB), explored recycled water as an alternative water source. Watch the webinar here.
Community engagement is critical in addressing water security challenges around the world. The Hub's global team strives not just to raise awareness of water security amongst communities, but also to ensure that they are actively involved in our research, with opportunities to be represented, heard, and included. Researchers in our Malaysia Collaboratory are working closely with local residents in the Johor River Basin to establish important communication channels for knowledge exchange. The Love Johor River Programme (Program Sayangi Sungai Johor), launched in February this year, is one example of this collaboration. The team received an overwhelmingly positive response with over 200 participants from schools, villages, government agencies, and NGOs taking part in the event.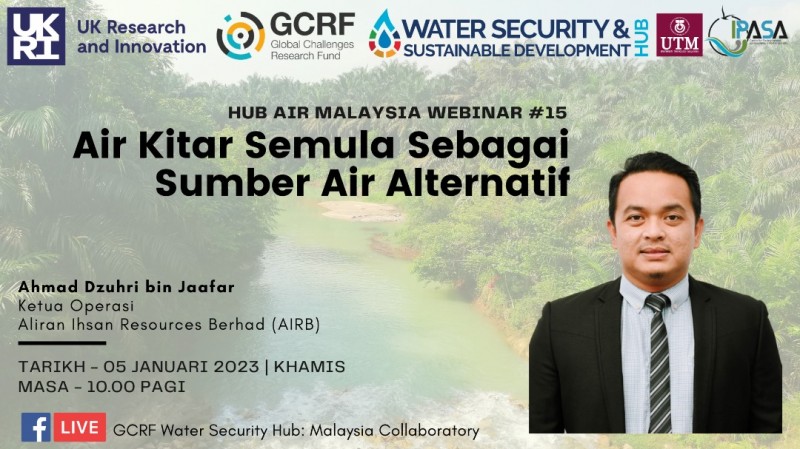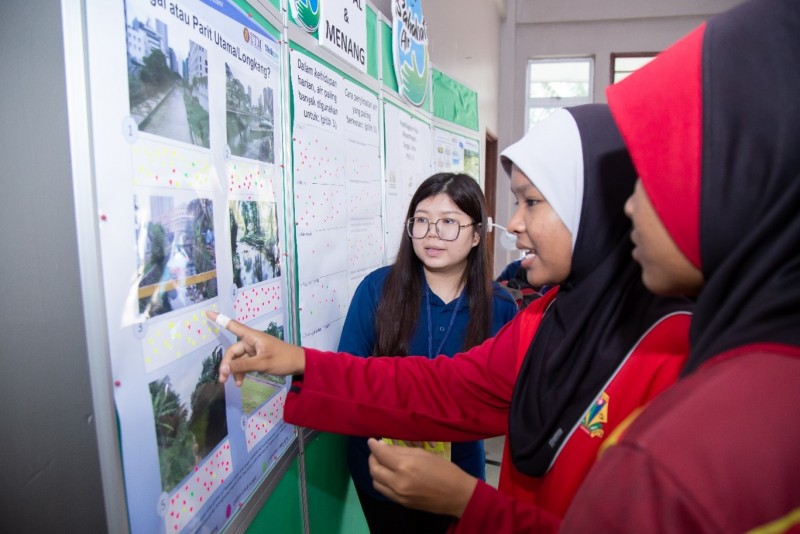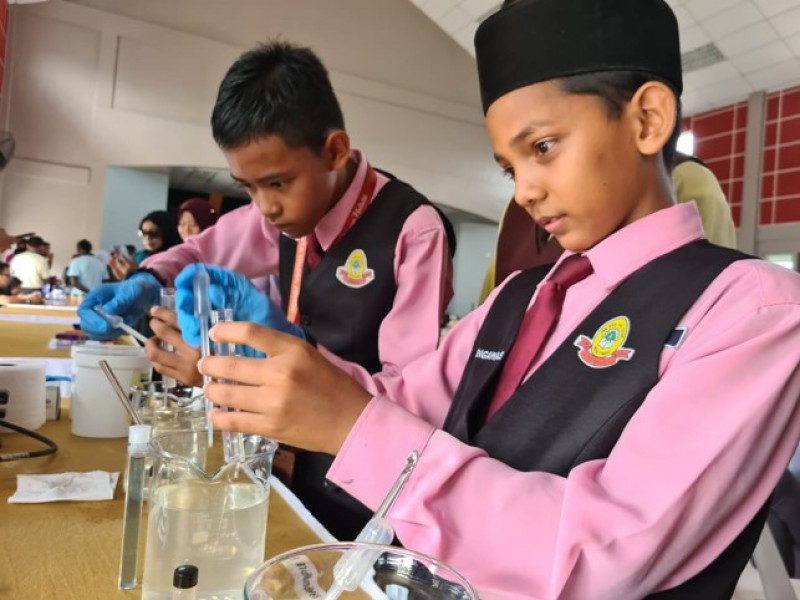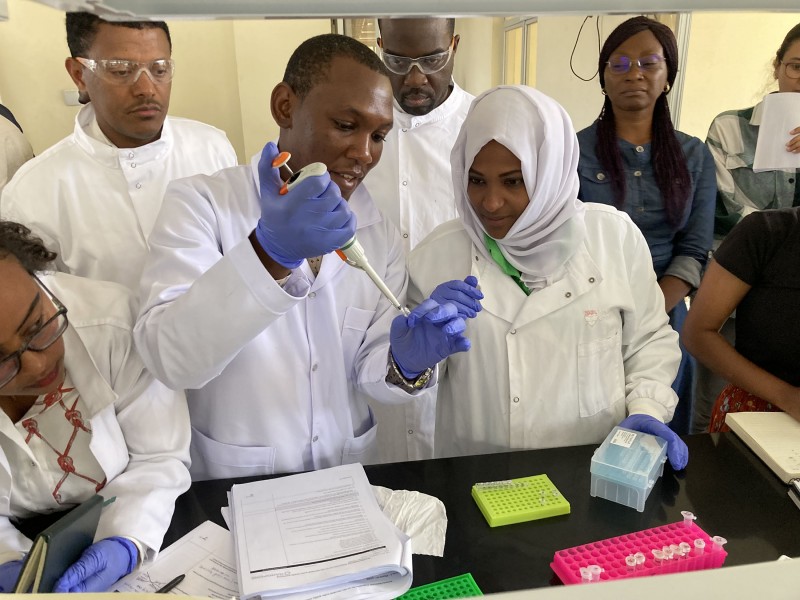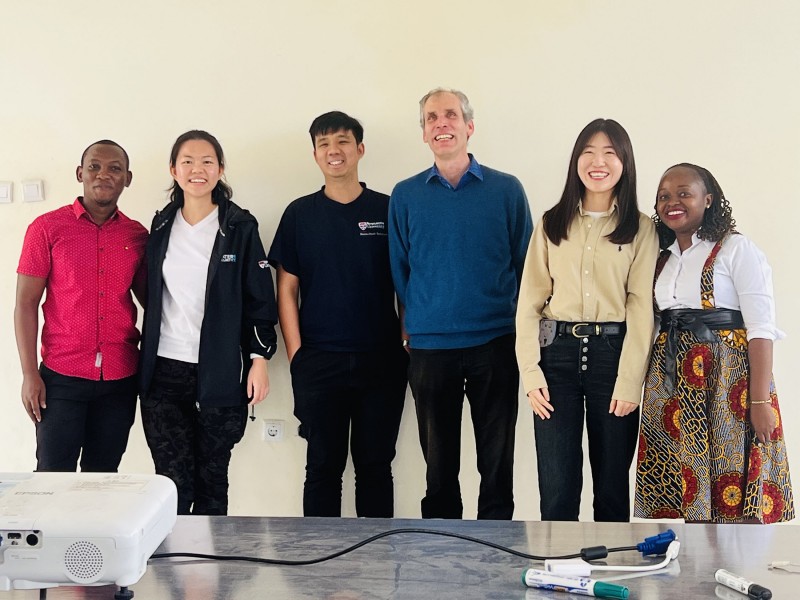 The Hub is committed to building capacity and establishing global networks in order to improve water quality monitoring and wastewater treatment worldwide. This spring, the Hub hosted and delivered a Pan-African workshop on molecular microbiology in the new-built Addis Ababa Water and Sewerage Authority (AAWSA) wastewater laboratory at the Kaliti sewage treatment plant, Addis Ababa, Ethiopia. Delivered collaboratively by colleagues from Newcastle University, NUMed, and IWMI, the workshop offered 37 trainees from 10 African countries the opportunity to gain hands-on experience analysing river water and wastewater samples using the Hub's innovative 'Lab in a suitcase'. Yee Chu Kwa and Dominic Kay from the NUMed team assisted in facilitating the weeklong workshop, leading early career researchers through sample analysis via plate counting, qPCR, and 16S rRNA gene amplicon sequencing methods. (Read more about our 'Lab in a suitcase').
"We had many stimulating conversations about each other's work within water research, and despite minor language barriers and cultural differences, we all share the same enthusiasm regarding water conservation, land development, and the welfare of the environment as a whole. Everyone is eager to learn more in order to contribute more, and the place is full of potential and opportunities. I'm optimistic towards the impacts of our workshop and confident that the work done today will bear fruits tomorrow." - Yee Chu, NUMed. Read more about the workshop.
Finally, congratulations to Dr Zulfaqar Sa'adi, UTM, on securing a position within the Commonwealth Future Climate Research Cohort 2023-24, from the Association of Commonwealth Universities. This prestigious programme is designed to support the development of passionate and driven climate-focused early career researchers, through the co-creation of transdisciplinary research that drives climate change mitigation and adaptation, and establishes international partnerships and relationships.