Collaboratory case study | India
Climate resilience through water sensitive planning and management
01 September 2021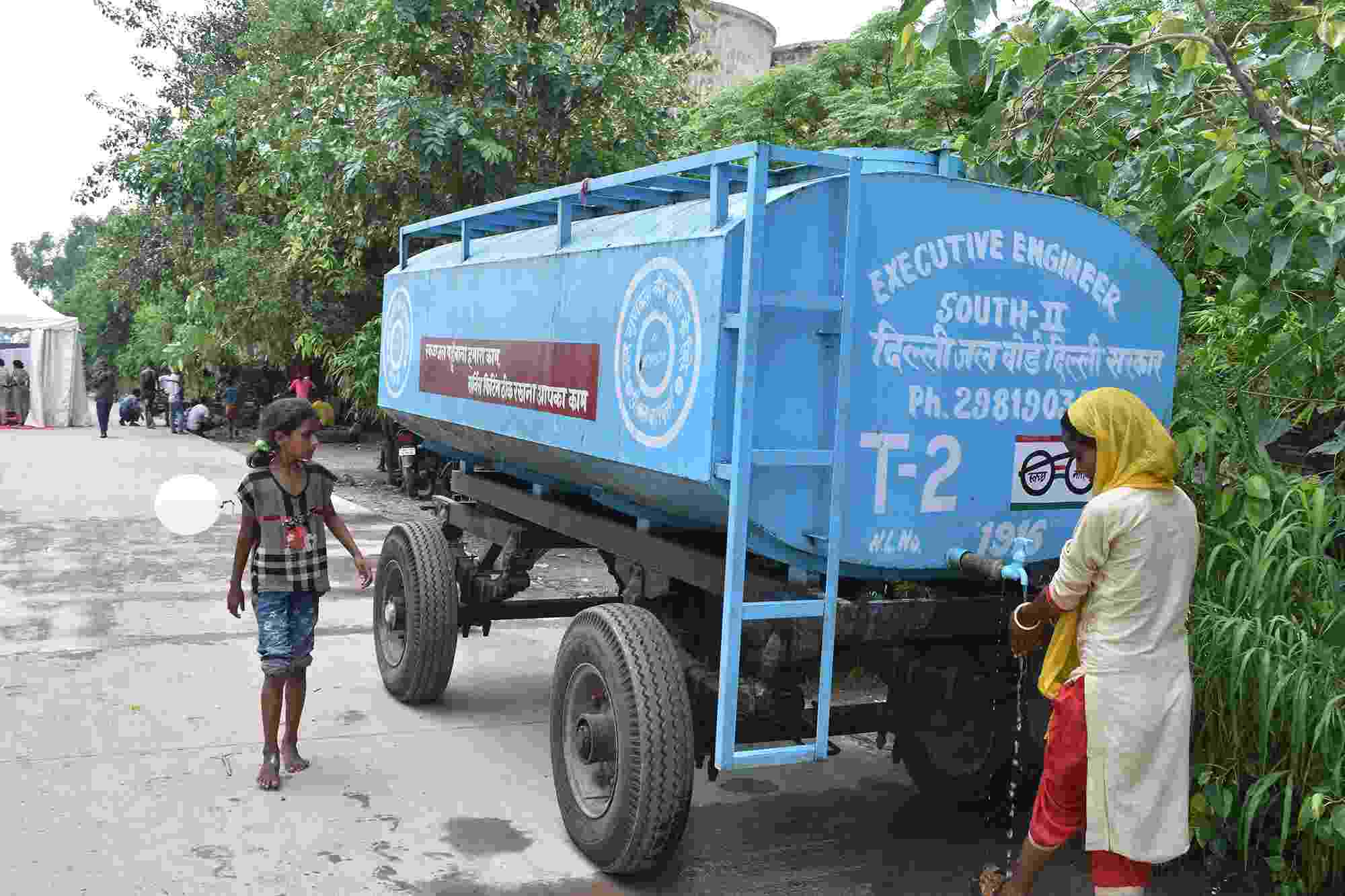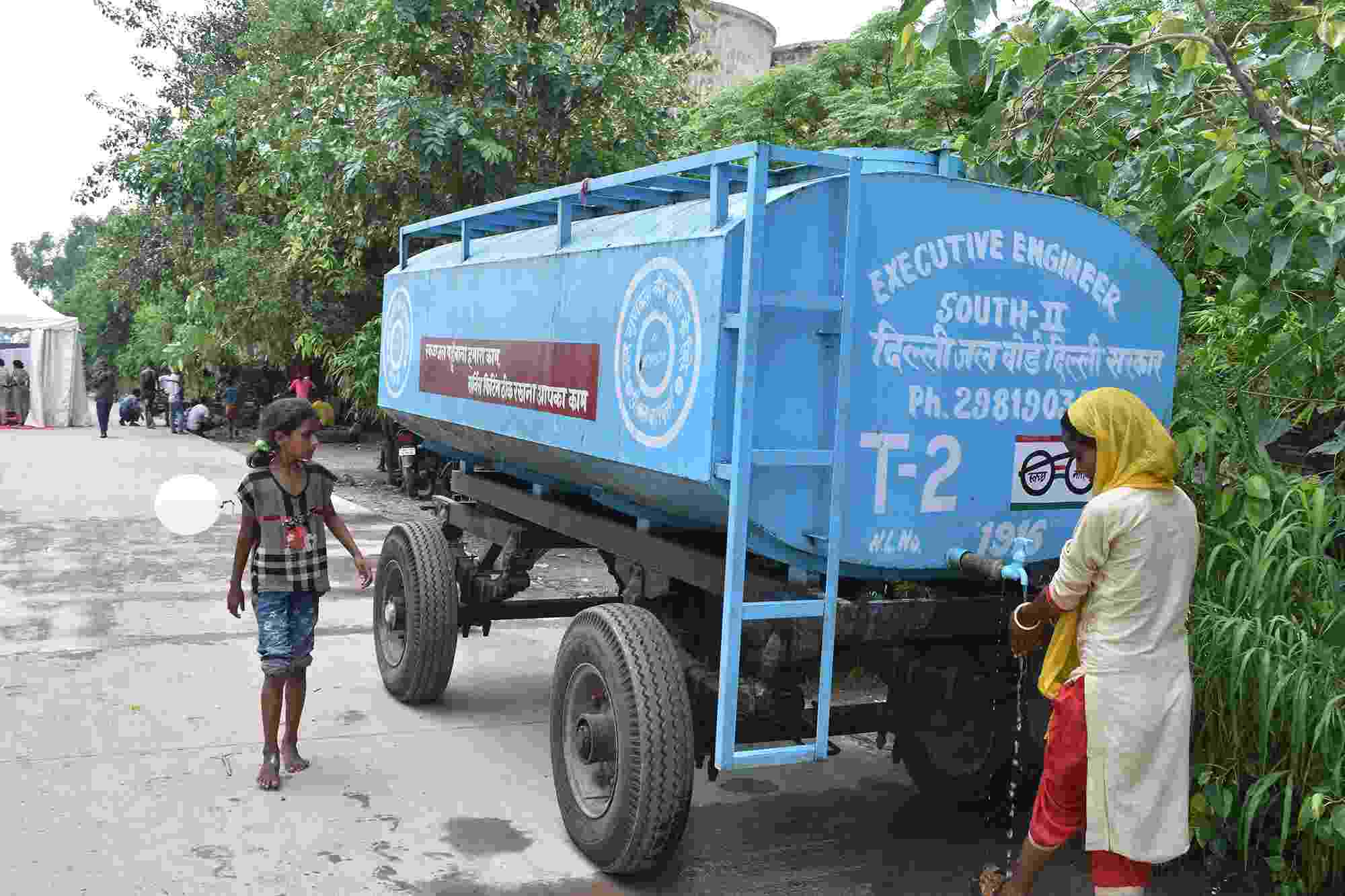 Overview
Delhi's water demand is ever increasing and so is the competition between co-basin states of Uttar Pradesh, Haryana, Himachal Pradesh and Rajasthan. As of now, 90% of its daily water demand is being fulfilled by direct imports by Yamuna and the neighbouring basins of Beas, Sutlej and Ganga. Urban and regional water governance in the National Capital Territory (NCT) of Delhi is complicated because it involves multiple jurisdictions including municipalities, state governments, and central government ministries. However, Delhi's urban water management lacks an integrated approach. In the absence of integration at various scales, spaces and organisations, inter-state tensions and disputes over water resources distribution are common.
The Hub is working across government scales and stakeholder groups to embed water management into urban planning to realise Prime Minister Modi's commitment to universal and equitable water security. The need to address the current separation of polices and functions was given new urgency during the COVID-19 pandemic, which exposed the inequitable state of water supply and access throughout the city.
By embedding water in city and regional planning for sustainable urban development, our researchers are providing scientific feedback to support evidence-based policy revisions for future climate resilience. By creating dialogues across disparate government bodies to transform water security in-line with national initiatives, our researchers are creating new frameworks that address the complexities of inter-state water governance.
A water sensitive framework for rapidly urbanising cities
With expertise in urban and regional planning, the Hub has worked closely with Delhi Jal Board (water utility agency) and Delhi Development Authority (city planning agency) since our inception to embed and drive forward water sensitive planning in the strategic development of the city. Water sensitive planning integrates understanding about the urban water cycle, including storm drainage networks, groundwater, wastewater management, and water supply, into every aspect of land use planning and urban design to tackle water security in an equitable and conjoined manner.
A water-modelling prototype of the IIT campus offers a verification of adopting these approaches for water security. By integrating our geospatial data and modelling platforms with real time observations a flood warning system for the Barapullah Basin (within the NCT of Delhi) has been implemented that provides 3 day warnings for urban flooding. The system is currently being tested prior to wider deployment.
Hub researchers are actively informing several national policy agendas in India that set out pathways for sustainable economic development with an emphasis on water and sanitation, water sensitive planning, and climate adaptation strategies. Our researchers are informing policies including the National Capital Region Plan, 2041; the Master Plan for Delhi, 2041; and the Science, Technology and Innovation Policy, 2020. Our water sensitive planning approach is already being implemented by the Agra Development Authority on a development site of 410 hectares.
The Hub has used our Collaboratory approach to create dialogues between disparate policies and government agencies to embed water and climate adaptation into urban planning. This academic leadership speaks directly to Prime Minister Modi's 'water revolution' and campaign to ensure piped and potable water to all households in India by 2024; water availability and access is a critical factor for the socio-economic development of the country.
Multi-scale assessment of water risks to enable sustainable socio-economic growth
The Hub has been working with key stakeholders including the Delhi Jal Board, Delhi State Industrial Development Corporation, and the Central Water Commission to assess flood, drought and water quality risks under current and future climates. This information has been used by these stakeholders to understand water related climate change impacts on agriculture, hydropower generation and risks to people.
Nearly 50% of Delhi's water supply comes from the Yamuna, but the megacity's waste accounts for almost 60% of the river's pollution. The pollution problem necessitates an effective implementation plan, but a dearth of reliable information has hindered progress.
Directly predicated on the Hub's existing research (as acknowledged by the Principal Committee), the National Mission for Clean Ganga (NMCG), secretariat of the Principle Committee of National Green Tribunal (NGT), has requested the Hub apply its Geospatial Data and Water Security modelling expertise to monitor and evaluate the effectiveness of various projects to clean the River Yamuna. The framework is only partly complete but the NMCG have already shown interest in adopting this framework under development beyond the Yamuna in NCT of Delhi as well as addressing the pollution of River Ganga.
The office of the Principal Scientific Advisor to the Government of India has recently initiated the concept of City Knowledge Clusters in India, to promote advanced knowledge and expertise in Science and Technology for the overall socio-economic benefit of cities. The Hub's contribution to Delhi's water security has been recognised by appointment of Dr C. T. Dhanya, as the principal lead of the "Water Security" research strand within the Delhi Knowledge Cluster. This research strand aligns closely to the Hub's research tackling climate change and public health and shares the Hub's objective to enhance water security through governance and management of water resources for NCT of Delhi in an equitable and sustainable manner.
Embedding water security in higher education
The Hub is already achieving impact through the introduction of water security as an element in the training of India's urban planners.
The Hub, delivered by the School of Planning and Architecture, New Delhi is now host to the newly created Centre for Water Studies – the first water-planning centre in India. The chief aim of the Centre is to enhance the capacity of practitioners working in water-related organisations through the provision of training that integrates water security and sustainable urban development. The Centre for Water Studies is directly predicated on the work of the Hub, draws upon the interdisciplinary breadth of skills from across the Hub (e.g. visiting lectures), and is starting to benefit the capacity of planners across the nation that we anticipate will leave a long-lasting beneficial legacy on sustainable development and water security in India's cities.
Our researchers have also created a New Model Curriculum for Bachelor of Planning and Master of Planning for the All India Council for Technical Education (AICTE) that embeds water into technical education of India's planning institutions. Water is an intrinsic element of physical and social infrastructure planning; these model curriculums will help build capacity of future planning professionals to embed water sensitive practices in urban development plans. This will help to tackle inequitable access and social vulnerabilities, and better adapt to climate changes.
The Hub is therefore leading water capacity building through both education, research and collaboration in NCT of Delhi.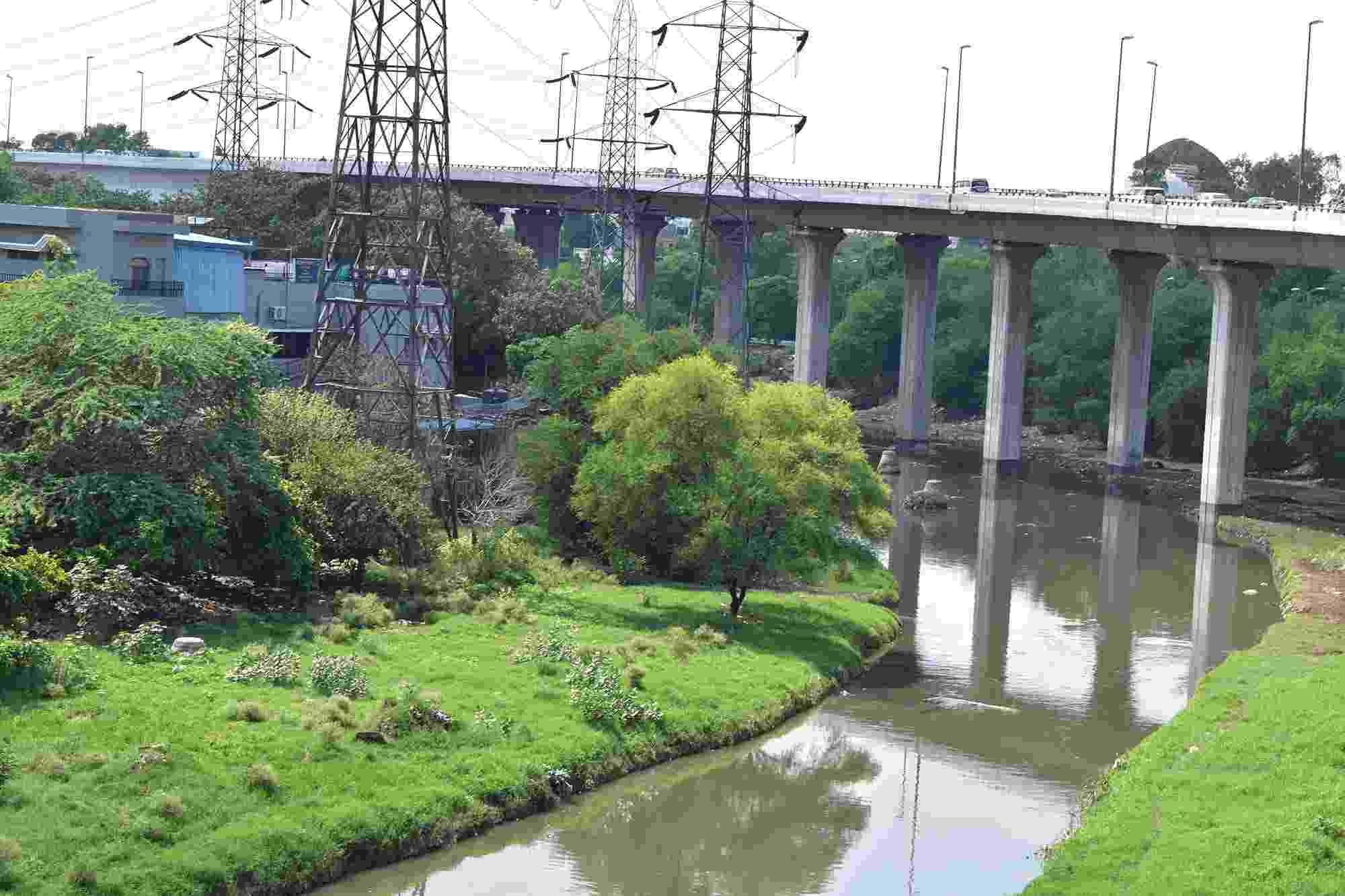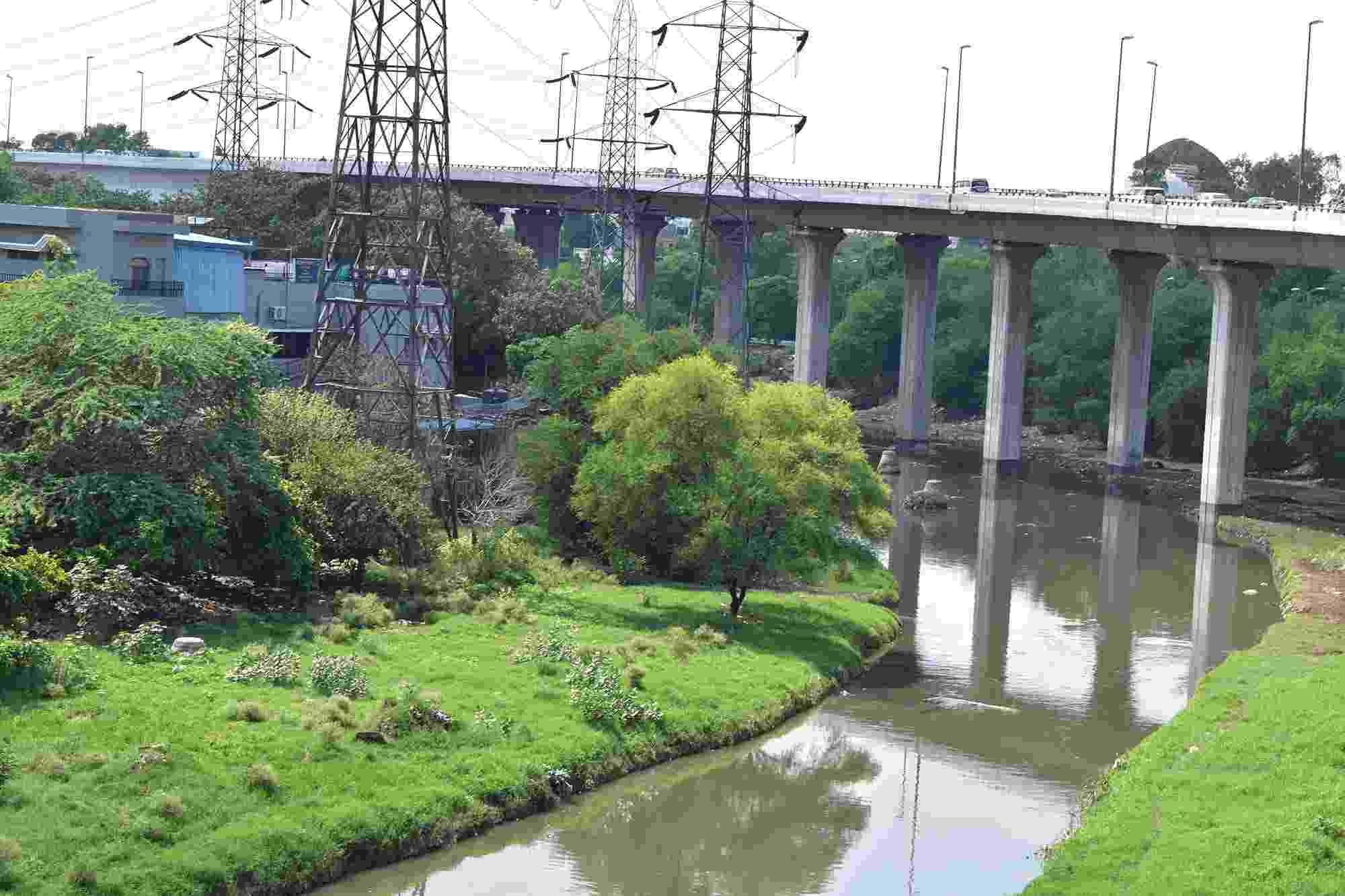 Next steps
Further work will continue our urban and basin scale activities. We will also deepen our relationships with a range of communities in the Barapullah basin, in collaboration with project partners, the Janya Collective. This will raise the role of local communities in water resource management aiming to increase efficiency of systems and support adoption of more sustainable decisions. Stakeholders have agreed to participate in planning and implementation of pilots with a focus on water conservation, planning and drainage management, to address multiple risks including health, flooding and safe water supply.