Celebrating the International Day of Women and Girls in Science
11 February 2021 was the sixth celebration of the UN International Day of Women and Girls in Science, with this year's theme as 'Beyond the Borders: Equality in Science for Society'.
12 February 2021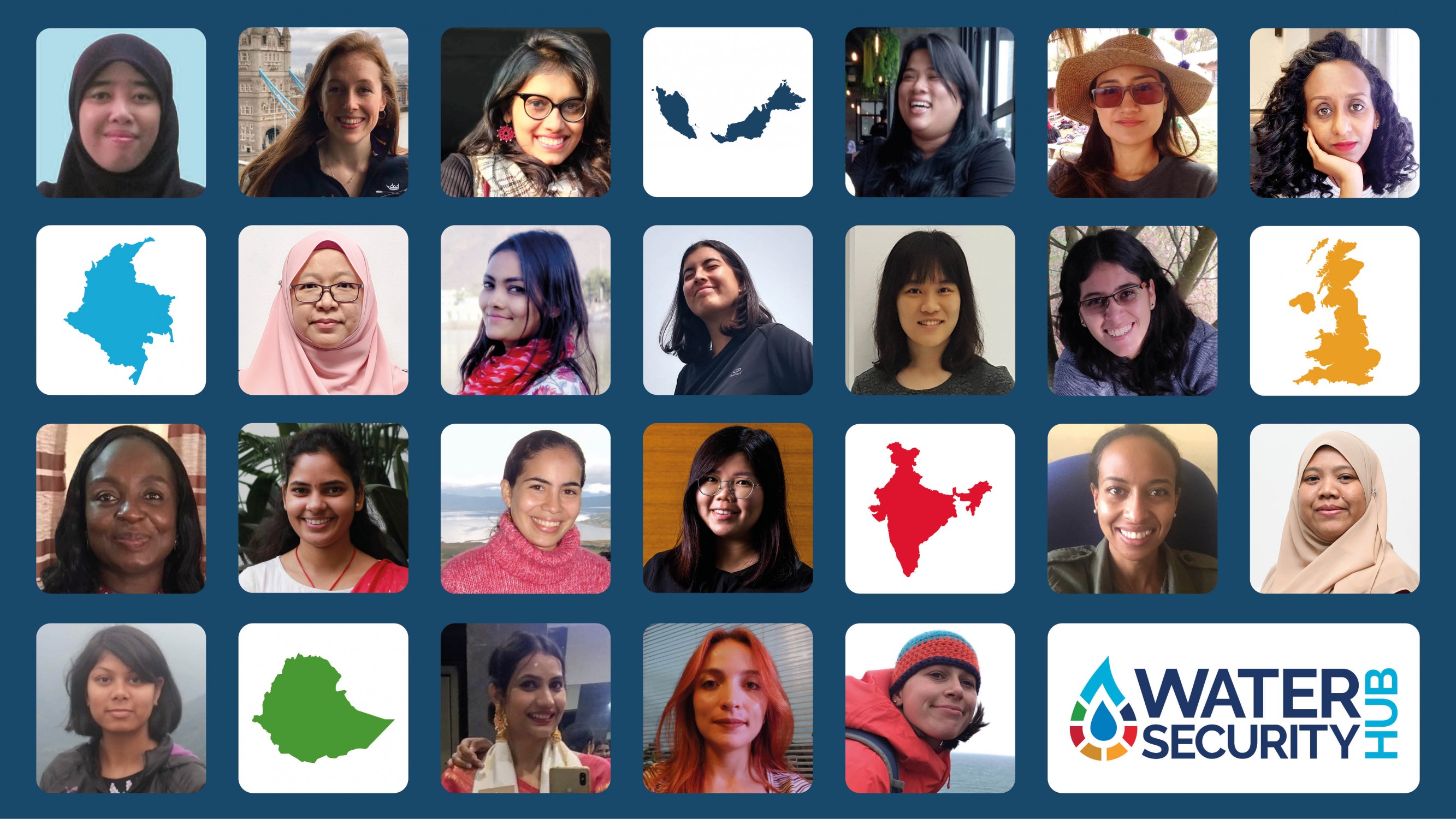 Science and gender equality are both vital for the achievement of the internationally agreed Sustainable Development Goals, and over the past 15 years the global community has made great progress in engaging women and girls in science. However, at present, less than 30% of researchers worldwide are women, and it is believed that long-standing biases and gender stereotypes are influencing decisions, steering girls and women away from science-related fields.
We took to Twitter this year to join in the celebrations for the observance day, joining organisations like UN Women, WISE, UNICEF, SWA, and SIWI among many others in sharing the amazing work of women in science.
Reaching out to our Early Career Network, we asked our colleagues questions like, 'why did you want to work in this field?', 'what achievements are you most proud of?', and 'what are your aspirations for the future?'
Jia Yee, Malaysia: "There are a lot of places in the world, mostly in rural areas, that still lack access to clean drinking water and sanitation... The research that I am involved in has inspired me to learn and explore more, as there is unlimited knowledge and possibilities in the research world."
Jyoti, India: "Water covers 70% of our planet, and it is easy to think that it will always be plentiful... Some 1.1 billion people worldwide lack access to water, and a total of 2.7 billion find water scarce for at least one month of the year… I aspire to dedicate my life to uplift the lives of poor and low-income group people."
Carolina, Colombia: "The articulation between science, technology, and community knowledge is what will allow us to have a sustainable world!"
Diana, Colombia: "Water is one of the most valuable resources for generating unity and cohesion among communities and institutions."
Tatiana, Colombia: "Working in research means never ending the work you are doing, there are no real limitations on the things you can achieve.
Zaiha, Malaysia: "Everyone plays their part in taking responsibility to make this world a better place for all."
Tsedenya, UK: "My aspiration in the future is to solve water-related problems in Ethiopia, even for the whole world."
Carolina, Colombia: "I feel proud to be able to think of engineering in an inclusive way, and that in my short path through research I can leave the conventional schemes and strive for interdisciplinary science in which there are no limitations to knowledge."
Neo, Malaysia: "I am proud to collect the least-empowered people's response in environmental and water related issues, and make their voice heard."
Ashwini, UK: "For our common future I aspire that we, as citizens of the Earth, learn and lead a balanced life, a balance of excess and deficiency, towards an equitable, kind, and sustainable world."
Juhaizah, Malaysia: "I hope that I can contribute to saving our environment for the future generation."
Cindy, Malaysia: "The world is out there, there will be endless possibilities and people that I can't wait to meet! There is so much to learn from one another… If one day I have a lifetime opportunity to bring a change to the world, even if it's a small change, I will dive right in."
We are proud to have such a strong, interdisciplinary team, and celebrate every day all the incredible women we're lucky to have as part of the Water Security Hub.