Are communal toilets a loci for the spread of COVID-19?
29 November 2022
By Bushra Hasan, University of Leeds

Access to a decent household toilet is key to improved physical and social wellbeing. Yet the use of a shared toilet facility continues to be a reality and a necessity for many, whether in the workplace or in a public setting. Even now, 580 million people worldwide lack access to a household toilet, depending instead on shared toilet facilities, or resorting to open defecation.
The design of shared toilets can take many forms, ranging from toilets that accommodate no more than two people, to toilet blocks that can hold ten or more people at a time. Toilets may be shared between households, used by people within a community, or may be public and open to anyone. While shared toilets were primarily designed to accommodate the need for human excretion and defecation, over time their purpose has evolved to meet more needs, such as managing menstruation, bathing, doing laundry, or even taking a break.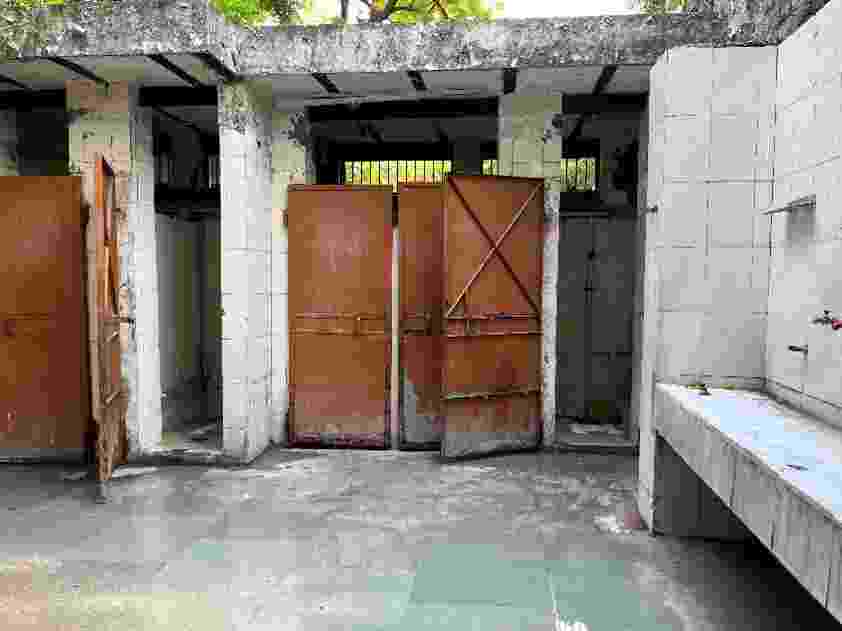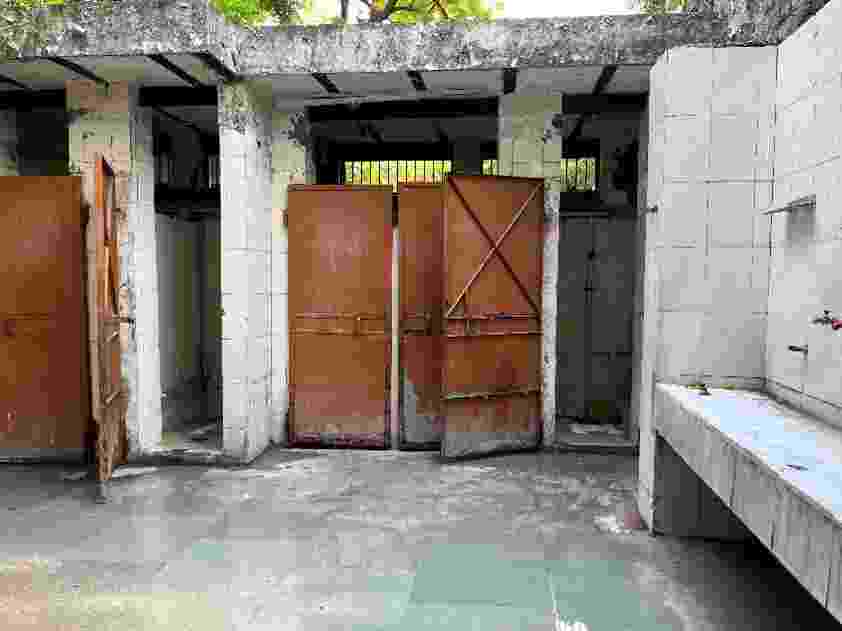 Often, urban poor communities experience inadequate living conditions in overcrowded and dense informal settlements. The lack of space, resources, or tenure rights prevents many from the ability to build a household toilet. Therefore, the provision of communal toilets is considered the default option when cities decide to invest in sanitation services for urban poor communities in informal settlements. Communal toilets tend to be poorly maintained, unclean, have inadequate supplies of water and hygiene products (including soap for handwashing), and are often unavailable at night. Although designed as facilities to separate people from faecal matter and improve health outcomes for individuals and the public, toilets fail when the infrastructure is inefficiently designed and maintained, which could result in behaviours that are detrimental to public health.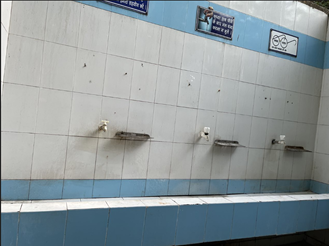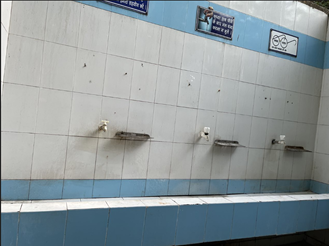 Generally, in comparison to the use of a household toilet, there are poorer health outcomes resulting from the use of shared sanitation facilities, mainly due to an increased prevalence of faecal-oral diseases. However, there has been limited consideration of the added transmission risk of airborne diseases in communal toilets. The extent of this was highlighted during the COVID-19 pandemic, when the highly contagious nature of SARS-CoV-2 led to worldwide regulations for maintaining social distancing and self-isolation when infected, as well as calls for people to practise regular handwashing and basic hygiene. For those without a household toilet, maintaining social distancing during an infectious disease outbreak or self-isolating when infected, was not feasible. Throughout the pandemic, informal settlements had the highest density of COVID-19 cases across urban areas, marking them as the "most at-risk" locations within cities during the pandemic.
Recent research exploring the risk of transmission of SARS-CoV-2 from the use of shared toilets highlighted that inadequate design and maintenance can increase the risk of toilets becoming a source of both airborne and contact exposure, via respiratory aerosols in poorly ventilated toilets, or via fomites on frequently touched surfaces such as door handles, faucets or washing vessels, particularly when left uncleaned. Additionally, the lack of soap provision in communal toilets does little to encourage people to wash their hands, even if handwashing promotional material is used. Queueing for communal toilets, particularly during peak times, poses an additional risk – crowding can heighten the risk of COVID-19 transmission, as human contact is more prevalent.
A visit to the Barapullah sub-basin area in Delhi, where several bastis (informal settlements) are located along the Barapullah drain, highlighted the extent to which residents continue to rely upon communal toilet blocks, most of which are in inadequate and unhygienic condition. Although the communal toilets are run and managed by Delhi Urban Shelter Improvement Board (DUSIB), a public body, the lack of regular maintenance was evident, and attempts to implement safety measures for toilet use during the pandemic were reduced to allocating specific cubicles to those infected with COVID-19.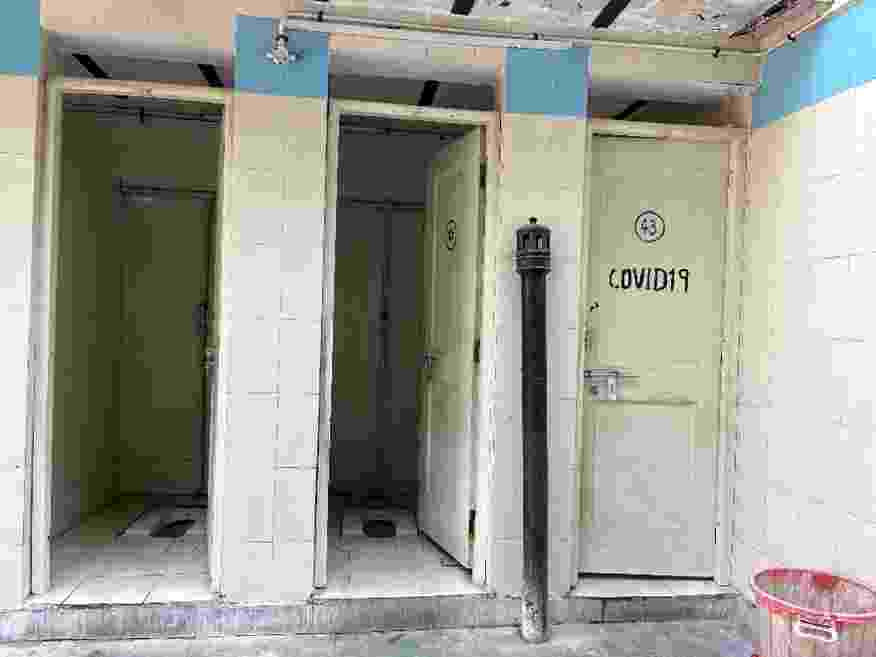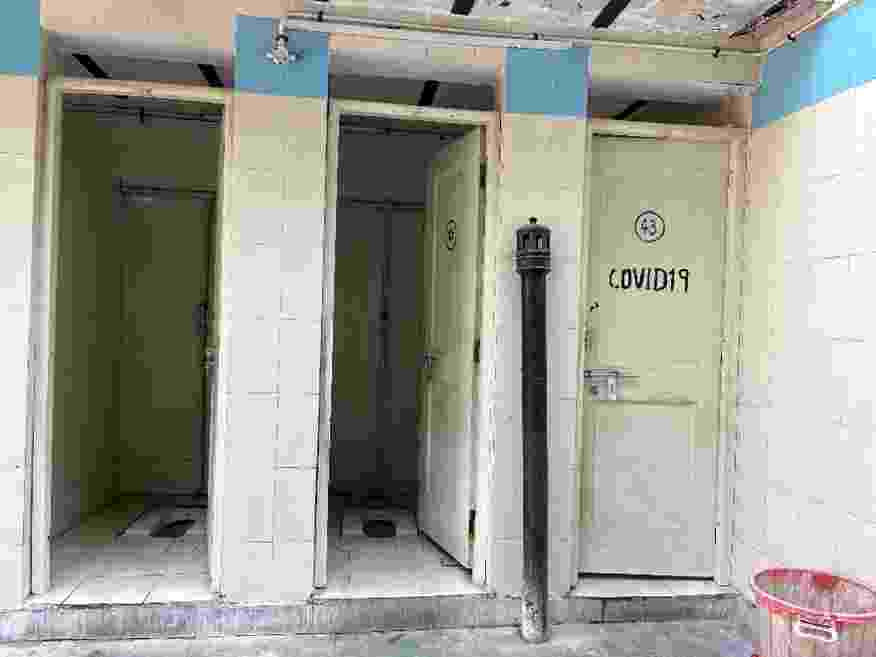 We therefore find that the poor design of communal toilets puts urban poor communities at an additional risk of being exposed to SARS-CoV-2 and possibly other respiratory infections, such as Tuberculosis. Where cities cannot or are currently unwilling to provide household toilets for the urban poor, it is critical that communal toilets are designed efficiently and maintained, to help curb the risk of airborne infectious disease transmissions amongst those who rely upon them. This includes designing spacious and well-ventilated toilets, reducing queuing by building sufficient cubicles and urinals, regularly cleaning toilet surfaces, and ensuring the availability of soap for handwashing.