Addis Ababa Adaptation Network: Water supply workshop
29 March 2023
Engagement and collaboration among stakeholders is key to addressing challenges, bridging gaps, and forming co-created solutions for water security. Hub partners IWMI, Addis Ababa Water and Sewage Authority (AAWSA), and Newcastle University (NU) were last year collectively awarded a micro-grant by the Adaptation Research Alliance (ARA) in order to explore the burning adaptation issues facing Addis Ababa. Titled the 'Addis Ababa Adaptation Network (AAAN): Addressing water security challenges under uncertain futures', the project builds on the strong working relationship established between the Hub's Ethiopia team and AAWSA. Bringing together representatives from different sectors and industries, the project enables important knowledge exchange and discussion for crucial adaptation research.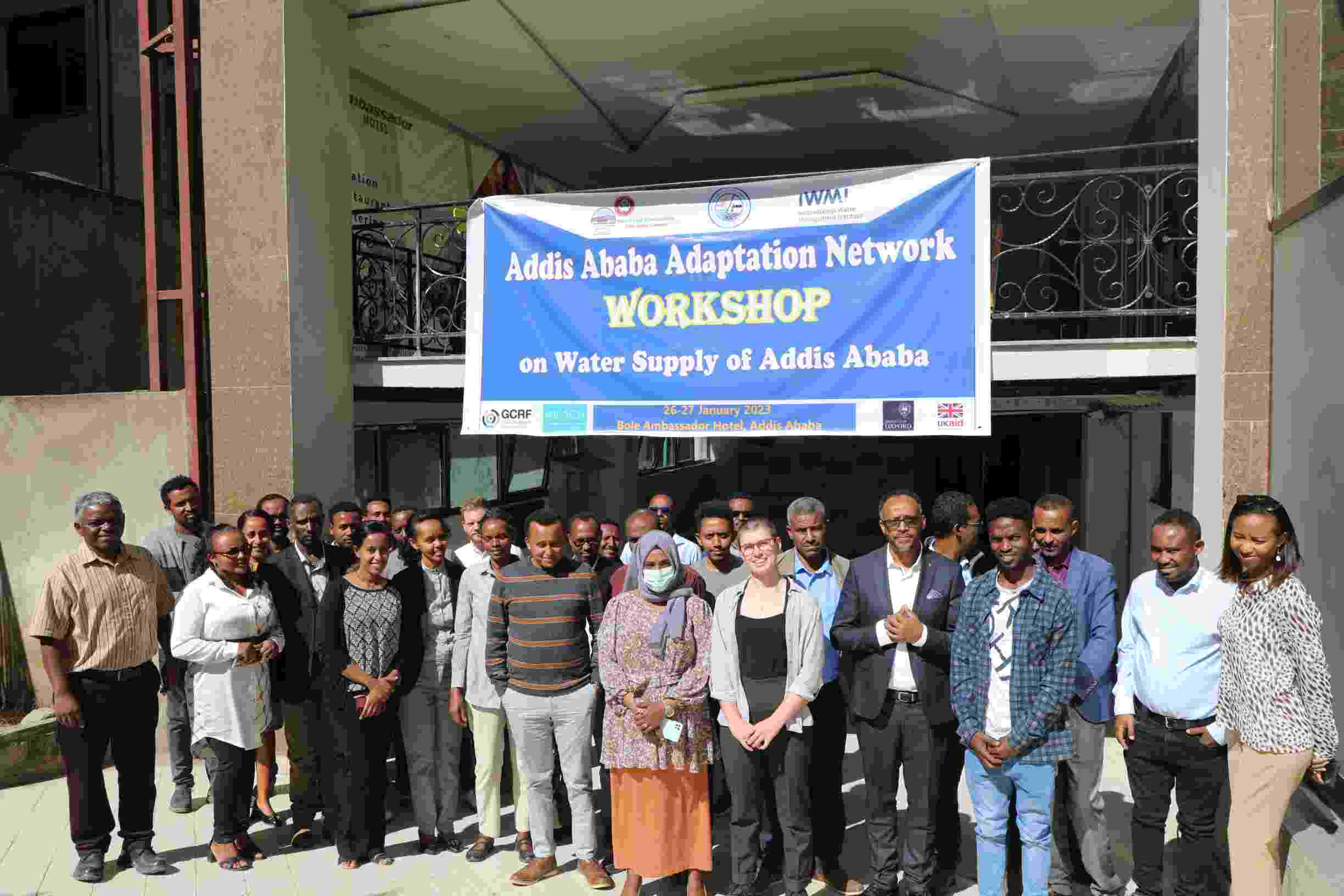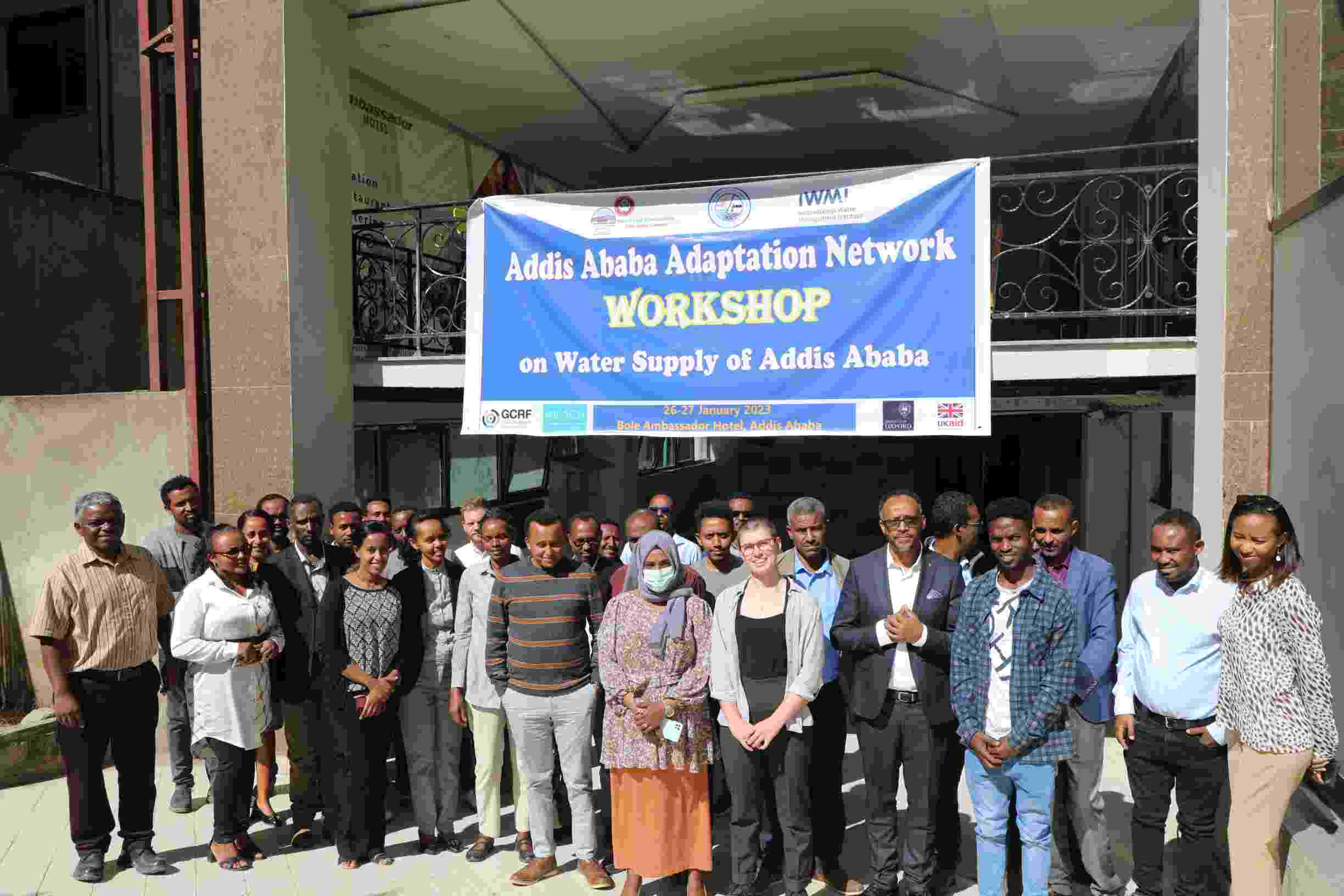 32 participants came together for the Network's latest event, representing multiple organisations and sectors including UN Habitat, Ethiopian Ministry of Water and Energy (MoWe), Addis Ababa City Roads Authority (AACRA), and the African Centre of Excellence for Water Management (ACEWM), and the water management, engineering, construction, and academia sectors. Starting the two-day workshop with an introduction from Mihiret Mersha (IWMI), attendees were given an overview of the AAAN's establishment to address the need for stakeholder collaboration through co-creation; its objectives and design as a knowledge sharing and co-production platform; and activities undertaken since its inception.
Addis Ababa's water supply is insufficient to meet current needs, leading to intermittent water access. Henok Manaye (AAWSA), explored some of the major water supply issues Ethiopia's capital city is facing, including population growth, rapid urbanisation, lack of adequate infrastructure, climate change (which is reducing the amount of accessible water sources), and pollution. To help address these issues, AAWSA has established a distribution schedule for the city's water supply. Additionally, deep and shallow wells were drilled at Akaki, Legedadi, Fanta, and in pocket areas within the city, to bolster water supply using groundwater, and programmes are being implemented to reduce infrastructure leakage and improve operational efficiencies.
The final session of day one, led by Behaylu Birhanu (REACH), focused on the water policy brief that has been drafted to improve water supply management in Addis Ababa, and research activities conducted by REACH that helped inform the policy brief. Discussions also covered how intermittent water supply in the city is increasing and exacerbating water access inequalities - not all households have their own storage, for example, whilst other residents are financially able to develop private wells. Workshop participants broke out into three groups and examined three policy options proposed to address the water supply challenges in Addis Ababa: a 'do nothing' scenario; improved groundwater management; and decentralising the urban economy. Potential interventions to use in the city include groundwater monitoring, integrated use of surface and groundwater, managed aquifer recharge (MAR), regulations and enforcing mechanisms, demand management, and reducing infrastructure leakage.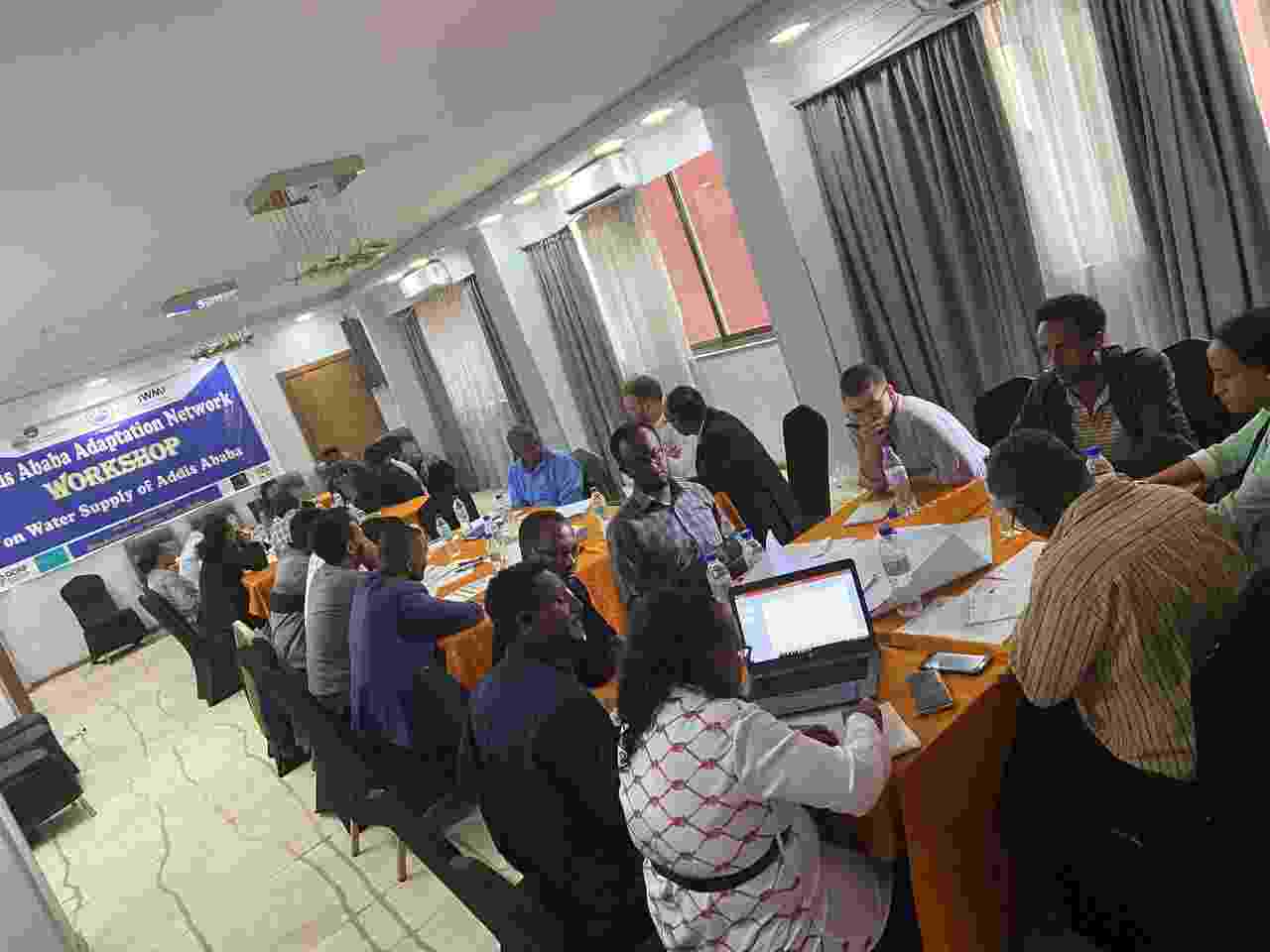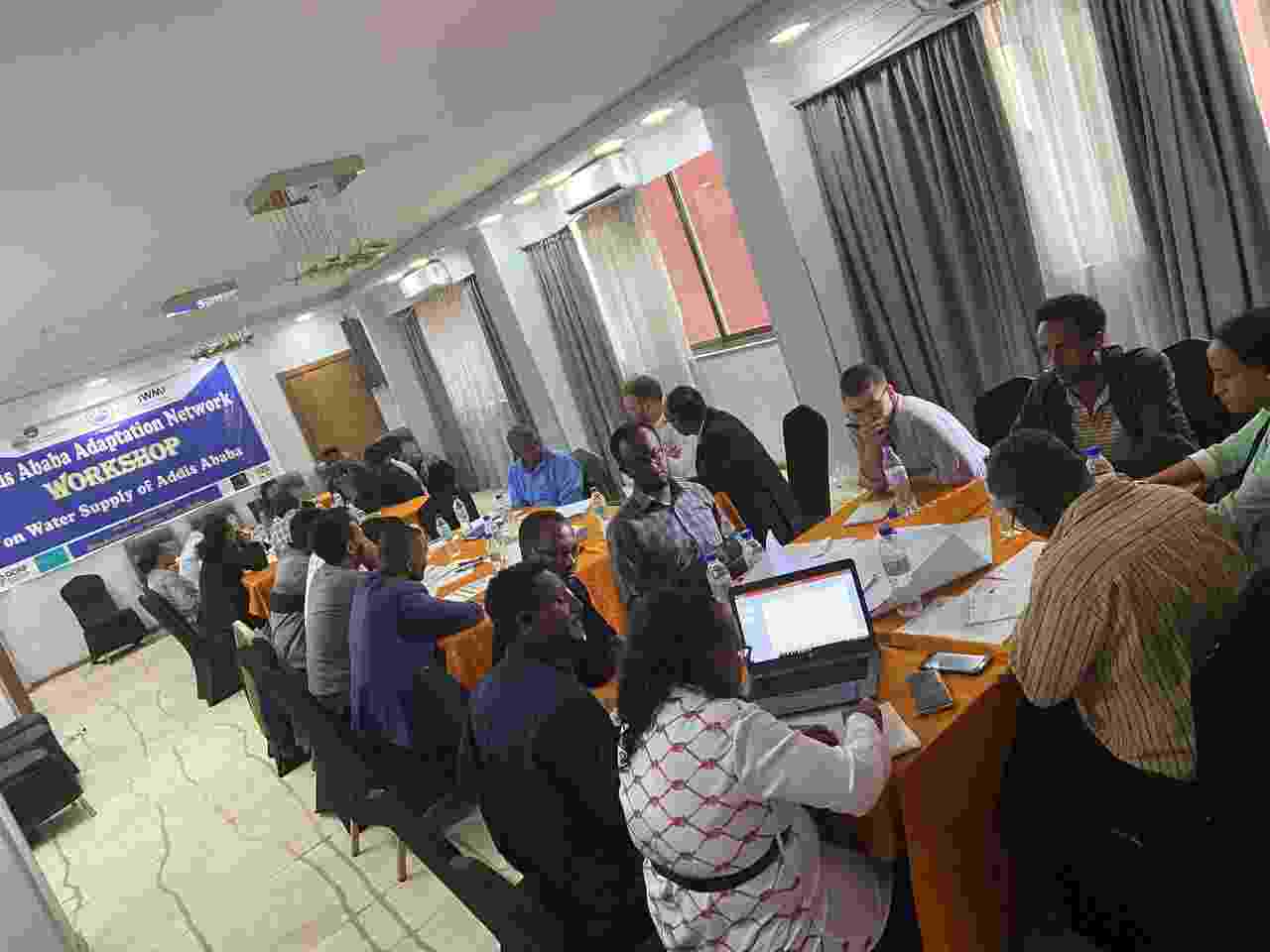 Day two of the workshop focused on the 'problemscape' approach developed by the Hub. Led by Xanthe Polaine (NU), the session began by helping participants to understand the approach, including the creation process, the challenges it attempts to address, and what it enables. Attendees were introduced to some of the Hub's key concepts like river basins existing outside of geographical parameters and boundaries; systems thinking; and hybrid water security. Xanthe demonstrated the co-created, tailored outputs developed by problemscaping with AAWSA and sharing group knowledge and individual experience. The workshop participants were tasked with assessing the policy brief recommendations discussed the previous day with a systems thinking lens that appreciates the interconnectedness of water supply.
This water supply workshop helped enhance understanding of the efforts of AAWSA and challenges it faces in meeting Addis Ababa's increasing water demand. By discussing the water policy brief and using the problemscape approach to evaluate policy options, participants were able to see how a problemscape can be converted to a 'solutionscape'. The addition of new members, and bringing multiple stakeholders together for important discussions and knowledge exchange has helped to strengthen the Addis Ababa Adaptation Network.